Steve Harvey's Wife Marjorie Takes a Dip in the Ocean in This Epic Video as She Rides a Jet Ski
In a new hilarious video on her Instagram feed, Marjorie Harvey, wife of comedian and television host Steve Harvey, ended up falling into the ocean as she gave jet-skiing lessons. 
Marjorie Harvey, the adventure-loving wife of comedian and television host Steve Harvey, has undoubtedly proved to be a daring soul with her risky but exhilarating escapades over the years.
From zip-lining between the highest mountain in the world to fun getaways to private islands, she sure knows how to give herself the much-needed unwinding treatment.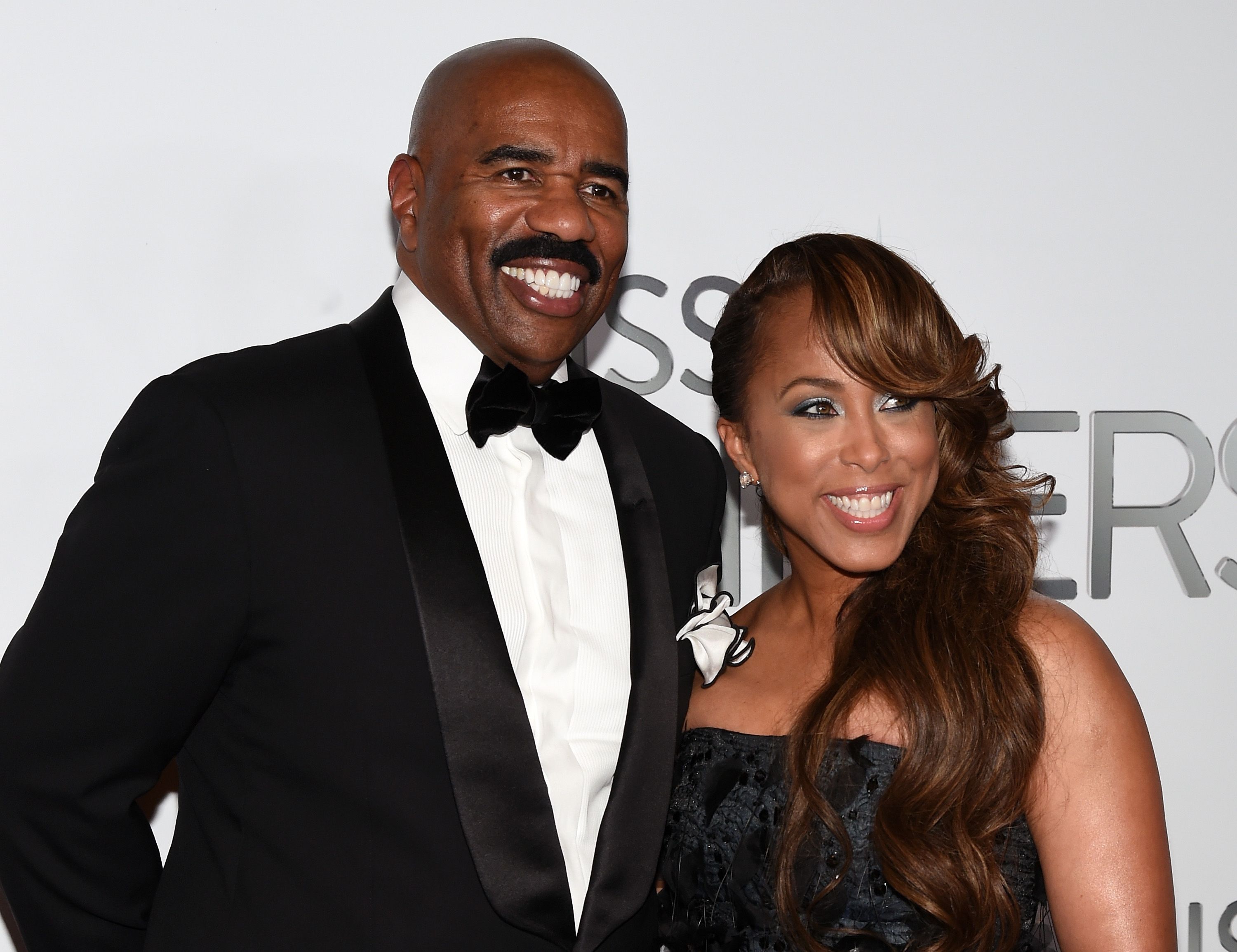 The 56-year-old's most recent adventure was a thrilling jet skiing spree at a private island. She posted a video from the fun time on her Instagram feed, which showed her giving jet-skiing lessons. 
The clip, however, struck a funny chord as the whole thing ended in a bit of a disaster. Marjorie started by explaining her intentions of giving the lessons, and as she took off in the water, she fell right in as she made a turn. 
While immediately being laughed at by the person taping the moment, she bobbed her head out of the water as the jet ski slowed to a stop. The clip was also set to the perfect track — the hit "Oh No" TikTok song. 
Despite this epic fail, Marjorie has had better skiing experiences in the past. Last February, during the wintertime, she went on a fun skiing getaway to Aspen, Colorado, with her adorable grandchildren. 
She was accused of spending all of Steve's money on the expensive lifestyle. 
Marjorie showed off her impeccable sense of style during the trip. She was clad in glamorous ski wear that comprised a gorgeous pair of metallic designer glasses, an elaborate fur hat, and stylish snow boots. 
Several photos from the fun time made the rounds, and the proud grandmother looked happier than ever. From playing around in the snow to indoor playtime toys, and even pizza treats, the adventure sure was one to remember. 
Though it might seem like the fashion designer is always having the time of her life during these lavish vacations, it is also important to note that she has had her fair share of backlash from fans.
The trip came roughly five months after she was accused of spending all of Steve's money on the expensive lifestyle. He, along with some fans, however, came to her defense and put the nasty critics in their place. 
After being together for 13 years, it comes as no surprise that the pair share a tight unbreakable bond. Regardless of being the comedian's third wife, they undoubtedly found true, long-lasting love in one another. 
Steve is also not Marjorie's first husband, as she was previously married twice. While he brought in four kids from his former marriages, she also brought three from hers, and they have gone on to build the perfect blended family.