Kevin & Eniko Hart's Daughter Kaori Melts Hearts with Her Beautiful Eyes & Big Bow on Her Head
Kaori Mai, the adorable baby daughter of comedian Kevin Hart and his wife, model Eniko Parrish, melted hearts with her big beautiful eyes and big bow sitting atop her small head in new wholesome photos. 
Eniko Parrish sure has all the love to give her adorable baby girl, Kaori Mai. She made this clear with the several sweet posts of the adorable tot on her social media accounts. 
She once again stamped it down after recently posting a series of photos of the little princess on her Instagram story. They were lovely shots showing Kaori Mai's beautiful eyes while looking all glammed up in a stylish baby attire.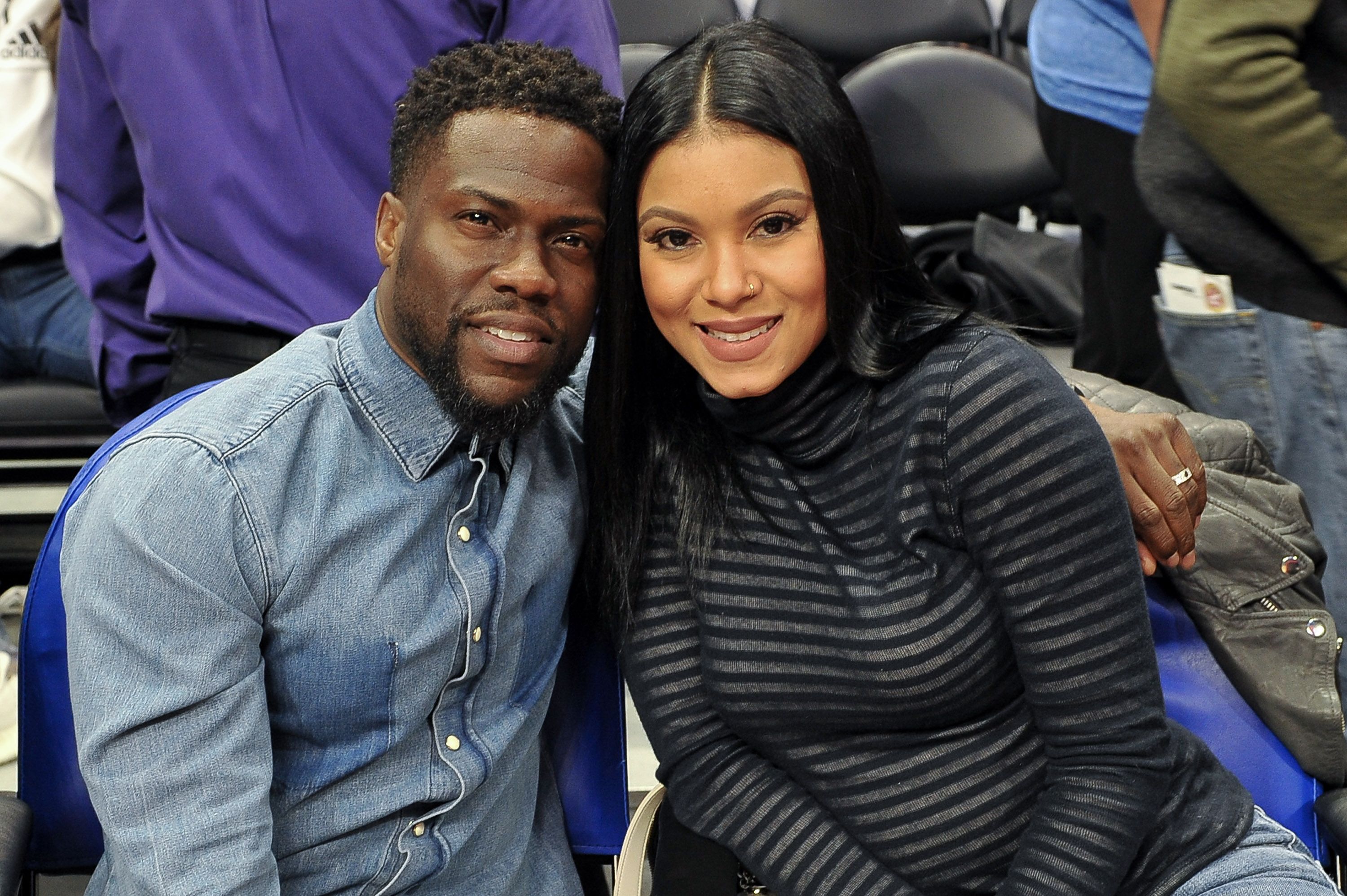 The cute child was lying comfortably in a baby carrier, clad in a gorgeous grey gold-patterned zipped onesie. Her hair was slicked to the top and held in place with a matching gold bowtie that sat perfectly in the center of her head. 
In the first slide, the sweet big-eyed Kaori looked enraptured by a colorful baby toy her mother dangled in front of her. The second slide showed her looking a little disinterested, while the third had her looking slightly unhappy. 
The post comes just a few days after Kaori's father, Kevin Hart, opened up about his gratitude for being able to spend time with his family during the lockdown. He revealed that the whole experience shone a light on the importance of family. 
The comedian also buttressed that he was able to truly tap into fatherhood and the role of a husband. He explained that because of his job, he was never home for so long a time at a stretch causing him to miss out on things like family dinners.
The loved-up mother also gushed that the sweet little girl was everything she wanted and more.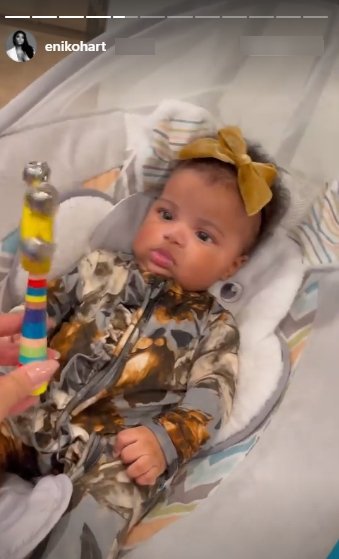 The star added that being able to fully spend time with his wife and kids made him realize some of the things he was wrong not to put value on. He concluded that it was important to have a family to turn to during such tumultuous times.
It is safe to say that baby Kaori came at the right time as she will no doubt benefit from her father's newfound knowledge. That being said, it is easy to remember when the tot was born on September 29, 2020.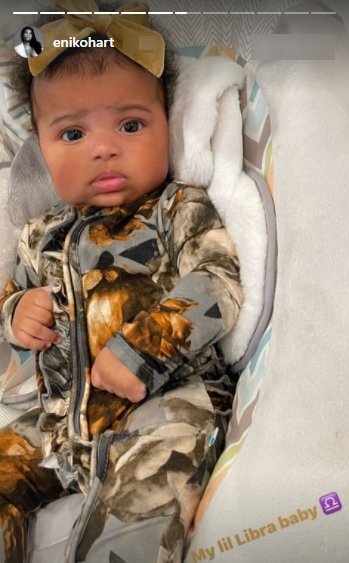 Sharing the news with her fans and followers, Parrish took to her Instagram feed to post a photo along with a brief, heartfelt message. She gushed about how grateful and blessed she felt and added that the baby was a little drop of heaven.
The bundle of joy joined her three other older siblings, 2-year-old Kenzo Kash, 12-year-old Hendrix, and 15-year-old Heaven, making them a perfectly beautiful family of six. 
Six days after the sweet child was born, Parrish once again took to her Instagram feed to share the first official photo of Kaori. In the shot, the model was seen cradling the baby while lovingly gazing into her beautiful eyes. 
She followed it with a sweet message where she called the newborn her light. The loved-up mother also gushed that the sweet little girl was everything she wanted and more.