Mandy Moore Reveals Her Pregnancy Was Unexpected & She Had Planned Surgery for Fertility Issues
"This Is Us" star Mandy Moore opened up about her unexpected pregnancy and how she realized she was expecting while planning to undergo surgery for fertility issues.
Actress Mandy Moore is currently expecting her first child with her husband, Taylor Goldsmith. She recently opened up about the unexpected circumstance that led to the conception of her unborn child.
In a candid interview with Romper, Moore, who found out she was expecting in the summer of 2020, spoke about how she reached out to a fertility doctor after she and Goldsmith didn't get results after trying for a while.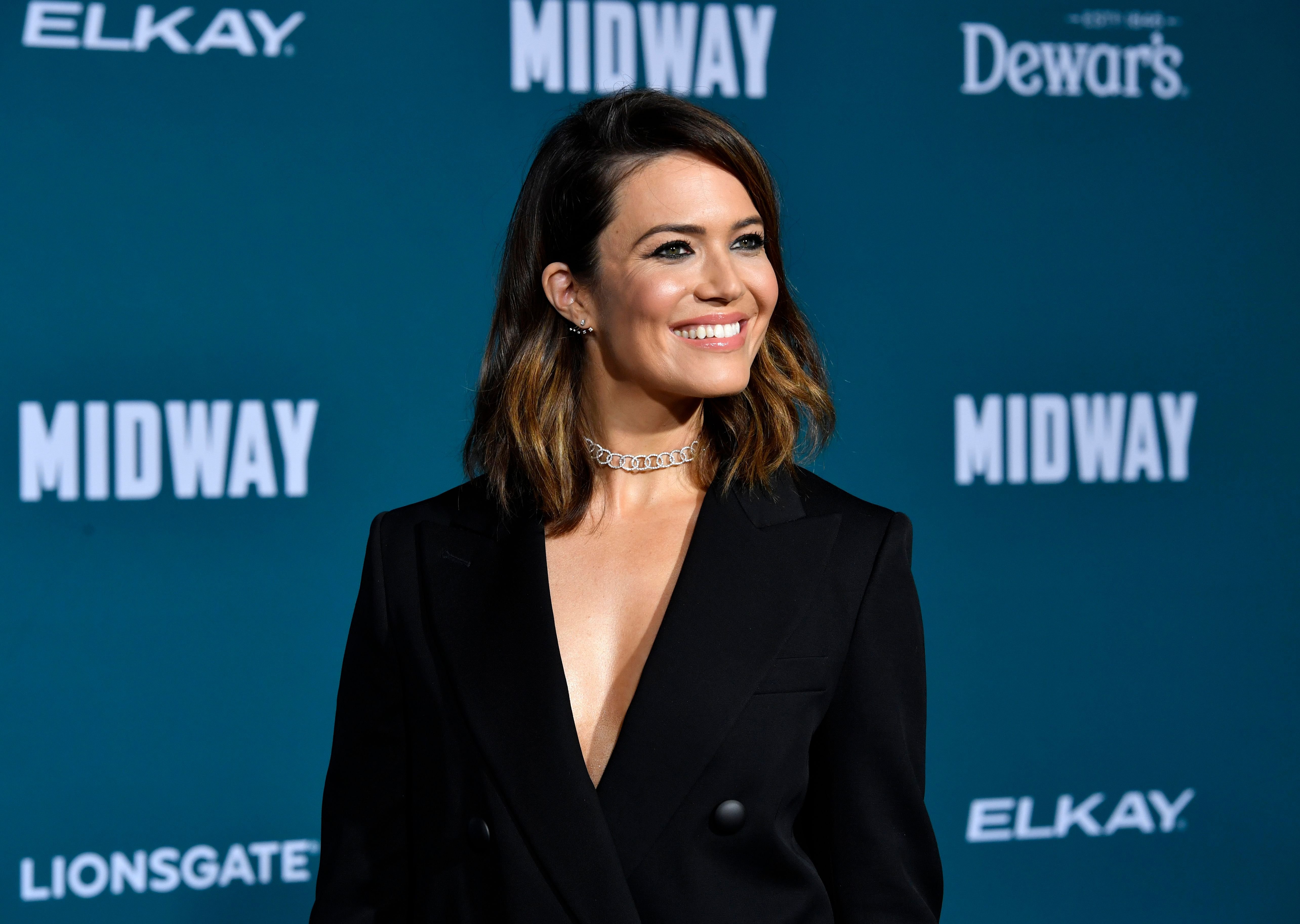 She revealed that the expert informed her that there was a possible diagnosis of endometriosis and was prepared to undergo surgery. She was felt relieved to find out the reason why she couldn't get pregnant.
The lovebirds, who tied the knot in November 2018, shared the news of their pregnancy in September.
However, before the surgery, the "This Is Us" star had an appointment with the fertility specialist who told her that she had a very slim chance of expecting even if she was ovulating. Recalling the moment, Moore said:
"So I was like, all right, whatever. And lo and behold…"
For the actress, the news that she was about to become a mother enlightened her about her own body, teaching her what she never knew. Moore noted that her circumstance made her understand why doctors advise people to try for a year.
Despite having the confirmation that she had conceived, the 36-year-old didn't have high hopes that the pregnancy would be carried to term. She confessed that she was hesitant to believe she would be a mom and held her breath until 12 weeks.
The actress who plays Rebecca Pearson in the NBC sitcom is now in her third trimester, and she and Goldsmith have been bonding as they await the arrival of their bundle of joy. She revealed in the interview that the singer is eager to be a dad.
The lovebirds, who tied the knot in November 2018, shared the news of their pregnancy in September, announcing that they were having a boy. She disclosed that she intends to raise the young man to be compassionate and a feminist.
According to reports, she was drawn to the singer after her split from her first husband, Ryan Adams. Moore listened to songs from his band, Dawes, to comfort herself and soon began a die-hard fan.
Once the duo met, Goldsmith helped her heal from her divorce's pain, and after two years of dating, the pair got engaged in September 2017. Their unique love was evident when they made headlines earlier this week.
The "Crack the Case" crooner surprised his wife with a toy dog, a replica of her late dog Joni. She shared the sweet gesture on Instagram, explaining that the stuffed version was to make their son know Joni.