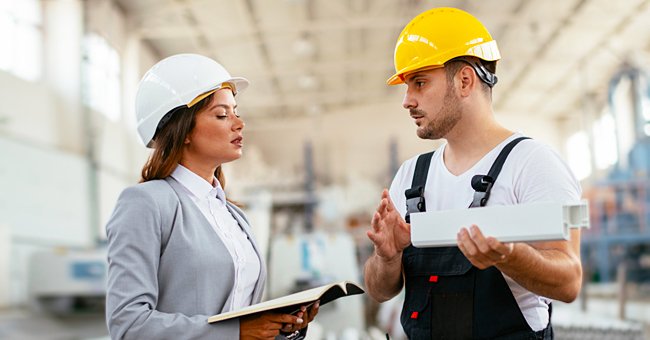 Shutterstock
Daily Joke: A CEO Spots Lazy Worker in His Factory

Mike is appointed the CEO of his company. He decided to visit one of the company's factories where he encountered a lazy employee, who he chooses to teach a lesson.
Mike gets appointed as the CEO of the company he has worked with for more than a decade, which was one of the most significant breaks of his entire life.
Mike was really excited about his new position. He threw a party to celebrate. He promised the board of directors in his company that he would do his best to take the company to the next level.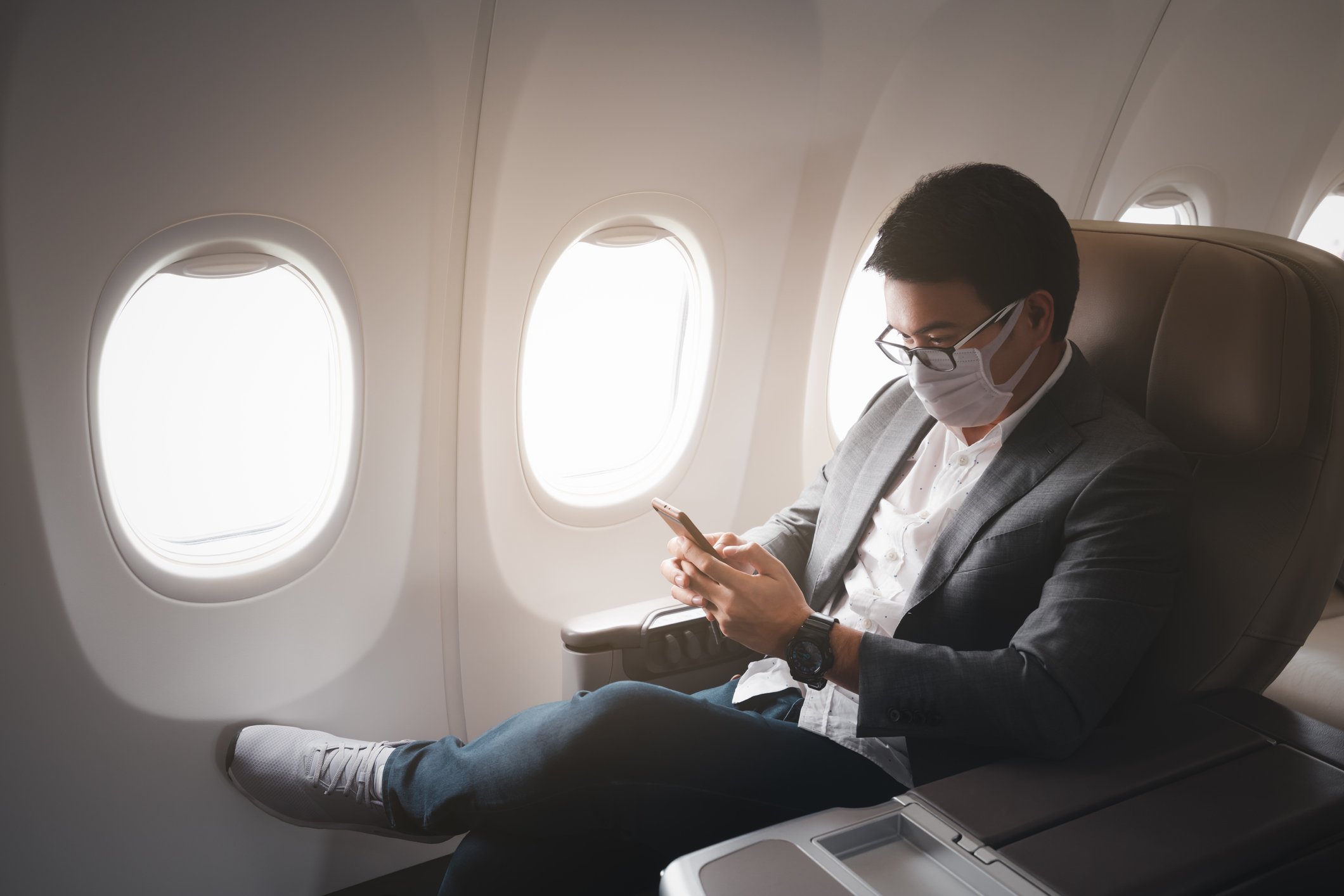 Young business man sits on the plane with his face mask on while using his smartphone. | Photo: Getty Images
On his first day as the CEO, he visited one of the company's plants in the countryside to get acquainted with the staff and throw his weight around a little. Just a little.
Mike walked into the factory, and everyone immediately recognized him. Everyone was smiling and congratulating him on his new position. He could feel the weight of his presence, and he loved it.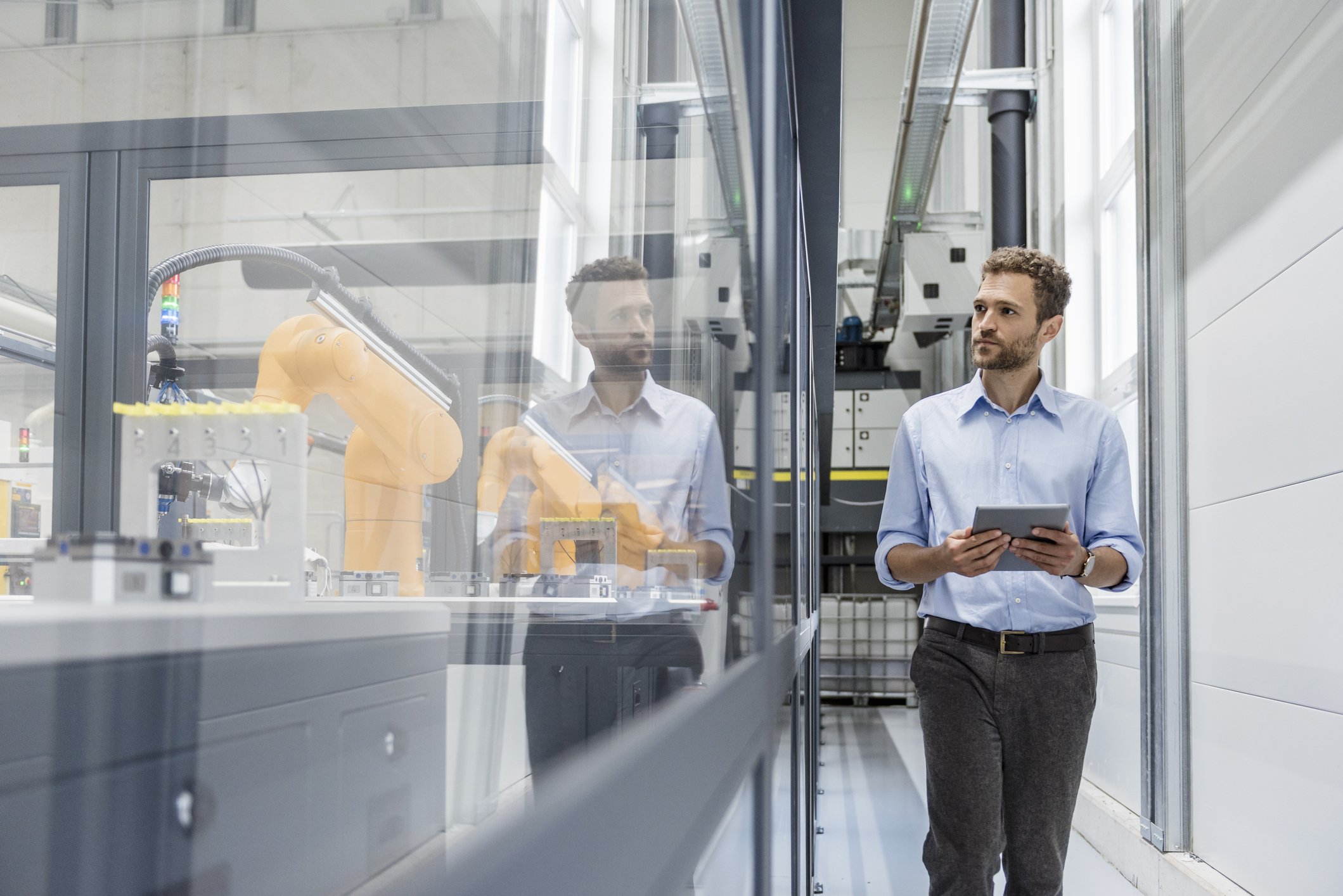 A businessman checking robots with digital tablet in a high tech company. | Photo: Getty Images
While inspecting the plant, he spotted a man starting on the factory floor doing nothing. While everyone was running around trying to look busy, this entity just stood there doing absolutely nothing.
Mike was puzzled. He walked up to the man, "What do you think you're doing, young man," he asked. The man looked around confused, "are you talking to me," he asked, still puzzled at the question.
"Yes, you," Mike responded, pointing at the man, "I am talking to you. What do you think you are doing?" "Well, I am just waiting to get paid," the man said with his hands in his pocket.
Mike was vexed. "The audacity," he thought to himself. He walked to his car, got out his checkbook, and wrote the man a cheque for $1000.
"Here," he pushed the cheque to the man and told him that was his salary for the month. He also told him he pays people to work here and not stand around.
He, however, looked at the man and told him to get out and never come back! The man shrugged, took the cheque, and left the premises immediately.
Mike turned to his workers and told them this was how things would be done around here henceforth. "Sir," a voice cried from afar, "that...that was the pizza delivery guy." Enjoyed this joke? Here is another interesting joke.
Source: Startsat60
Please fill in your e-mail so we can share with you our top stories!