Daily Joke: A Student Challenged a Linguistics Professor in Class
Today's #jokeoftheday is about a furious linguistic professor who had a student challenge him during a class while teaching the constructs of the English Language.
For professor John, teaching linguistics was the love of his life. He poured his entire life into studying the subject and knew almost everything there. He was the most respected linguistics professor on campus because of his intellect.
Whenever he lectured a class, the students listened and were usually in awe of how he managed to know so much. On this fateful day, Professor John was set to teach the freshman class.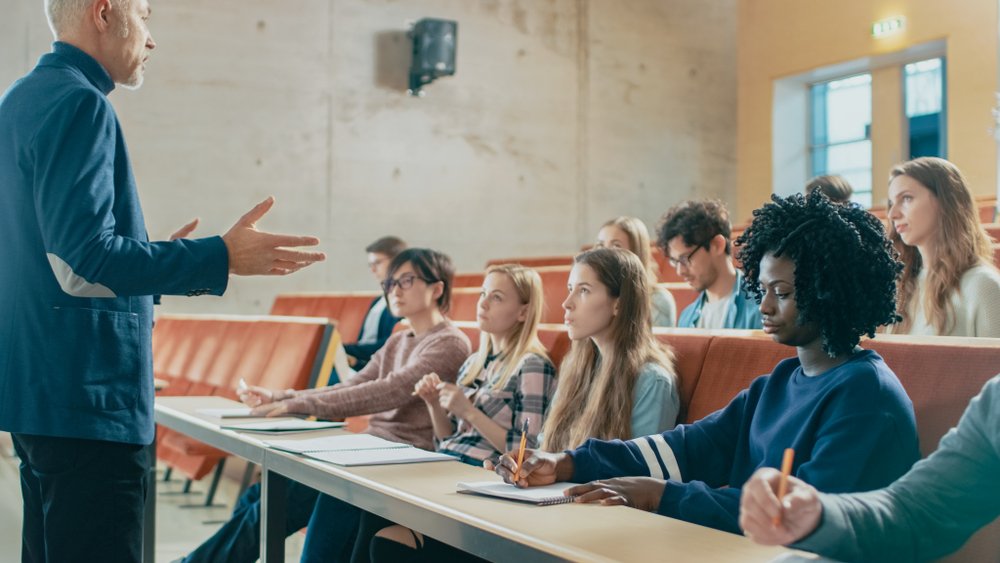 He explained the constructs of the English Language to them, saying, "A double negative forms a positive. In some languages though, such as Russian, a double negative is still a negative."
He continued, letting them know that it was never possible for two double positives to connote a negative in any language whatsoever. He quoted several textbooks, explaining why this was the case.
However, his in-depth explanation was suddenly cut off when a loud voice from the back of the class laughed loudly and yelled, "Yeah, right." Other students roared in laughter, supporting his whimsical response.
Another joke tells the story of little Ben, whose father came to pick him up from school one day. Aware that acting roles were distributed to all the kids earlier that day during school hours, Ben's father was eager to know his son's fate.
After signing him out of school, the father-son duo walked in silence for a while before his father asked if he snagged a role in the school play. Ben excitedly replied to his dad, letting him know that he got a role. In his words:  
"I play a man who's been married for twenty years."
Ben's dad was both proud and relieved that his son wasn't left out. He carried the little boy and swung him around in victory before dropping him. He applauded his son.
He gushed about how proud he felt, planting kisses all over Ben. He said to Ben, "Keep up the good work, and before you know it, they'll be giving you a speaking part."
Did you enjoy these jokes? If you did, click here to read about a police officer who stopped a juggler on the way to his next performance.
Sources: StartsAt60, StartsAt60