Kate Middleton Takes Rare Selfie Video Wearing a Bobble Hat & Quilted Jacket — See Her Look
Kate Middleton continues making fashion statements with her choice of hats. As seen in a rare selfie video posted to Instagram, Middleton wore one of her favorite bobble hats. 
Duchess of Cambridge, Kate Middleton, took to Instagram to share a video that she took in selfie mode. She shared the video to create awareness around Children's Mental Health Week, which is currently underway. 
Middleton was standing outside in a field and was dressed to face the cold. She wore a natural makeup look and looked casual in her navy blue outfit while making her video.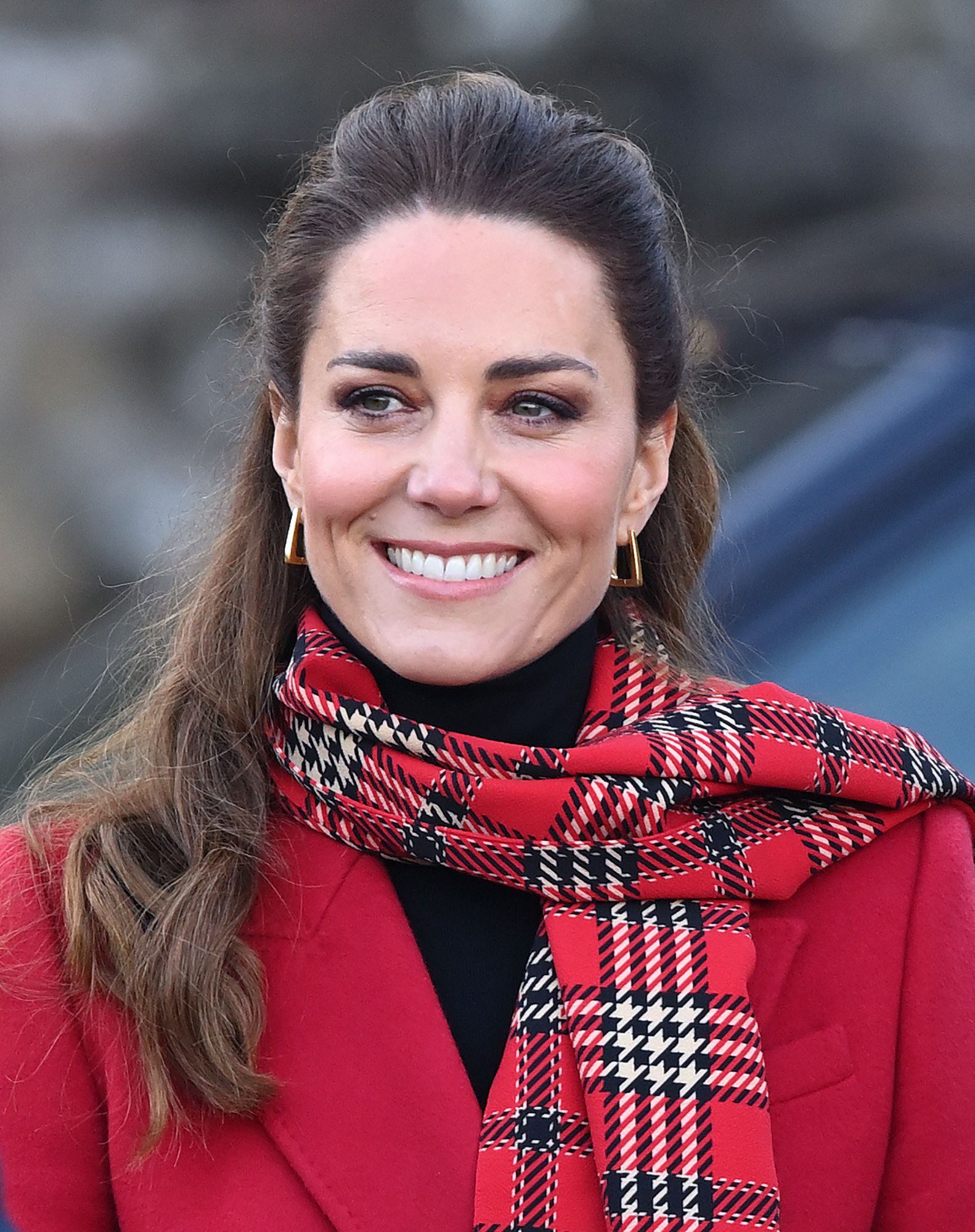 JANUARY BLUES 
The Duchess of Cambridge ended the January blues in navy. Wearing a £160 quilted Barbour coat, the royal family member also put on a blue beanie with a bobble on top to complete her outfit. 
Known for enjoying a good bobble hat, it was no surprise to see the duchess in one. Her bronzed cheekbones and mascara gave her a polished yet natural look for her promotional selfie video. The video was centered around mental health, with Middleton saying: 
"Whilst this is Children's Mental Health Week, there has never been a more important time to talk about parental wellbeing and mental health too" 
HATS OFF TO KATE
Middleton is no stranger to the fashion scene and even more so when it comes to what hats the royal is choosing to add to her ensembles. The blue beanie that Middleton is sporting in the video can be added to her list of best hat moments. 
Vogue featured Middleton's best jewel-toned winter outfits, which once again confirmed her as a fashion icon. 
Whether she is attending a Christmas Day church service, a royal wedding, or simply strolling in the field, the duchess knows how to pull off the right look where hats are concerned. 
DRESSED FOR THE OCCASION
An inherent part of being royalty is knowing when and how to put together iconic outfits. Middleton has shown off her fashion capabilities on numerous occasions, proving she is a true duchess. 
One such instance is at the Christmas Day church service in 2017 that took place in Sandringham. Cambridge's Duchess wore a black alpaca fur hat to protect her ears from the nipping wind while still looking elegant. 
WINTER WONDERLAND 
With the mother of three celebrating her 39th trip around the sun earlier this January, Vogue featured Middleton's best jewel-toned winter outfits, which once again confirmed her as a fashion icon. 
With ruby, emerald, and citrine as her outfits' color palette, the duchess brought all the warmness to fight off the winter chills. Her jewel-toned ensembles have the royal stamp all over them. 
Middleton chooses appropriate apparel for every occasion that her royal vocation sends her to and will make headlines while wearing the garments. The royal's sense of fashion is glamorous yet stylish. 
Her navy outfit will have the world flocking to their nearest stores to get decked out in the blue clothes that resemble the duchess' regalia, and this is not the last time that Middleton will have that effect.