Ciara Looks Stunning Showing Weight Loss in a Blue Swimsuit with a Deep Neckline during a Trip
Ciara shared pictures and videos from a fun trip she and her family had, showing her incredible figure as she posed in a blue swimsuit that featured a deep neckline. 
The fact that Ciara is a beautiful woman is not lost on many of her fans, but she re-emphasized that point in recent posts she shared with them on her Instagram Story. 
The singer shared some pictures and videos showing some of the incredible moments she and her family had during a fun trip. In one of the videos, the mother of three stood on a rock with the ocean behind her.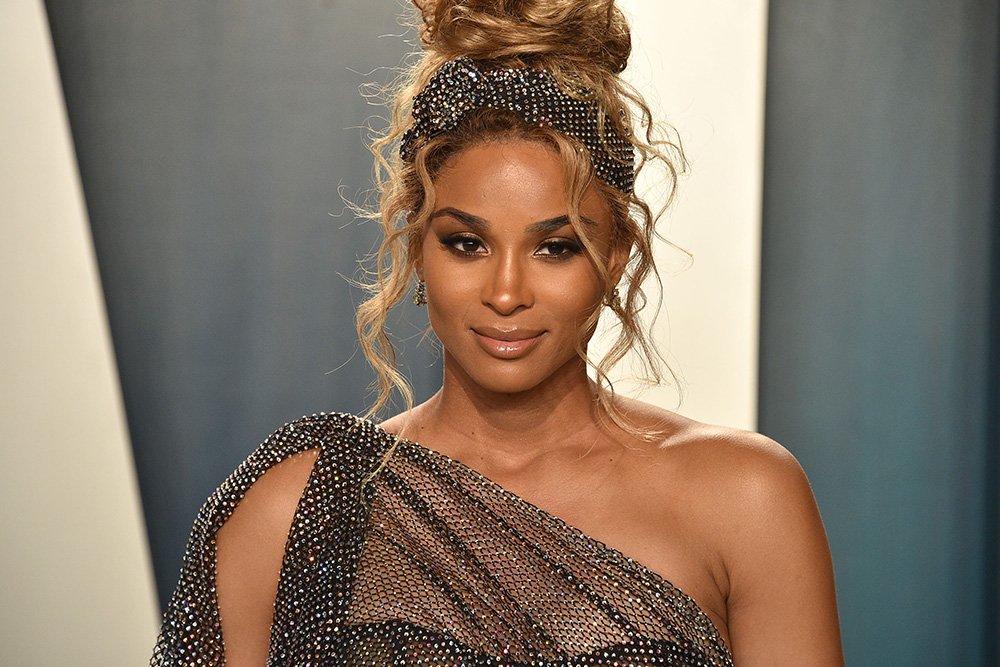 Ciara was clad in a blue swimsuit with a deep neckline, revealing her cleavage and gorgeous thighs and curves. The mother of three also rocked curly brown hair. 
While she stood on the rock, the waves pushed the tides towards the shoreline, splashing ocean water on the singer, which she thoroughly enjoyed. Another short clip showed her standing on a small rock, overlooking the ocean waters.
She stood far away from the camera and thanks to this, everyone was able to see her stunning figure and weight loss after giving birth to her third child last year.   Since the birth of her third child and second with her husband Russell Wilson, Ciara has been open about her weight loss. 
Though Ciara wants to lose more weight, she is not going too hard on herself.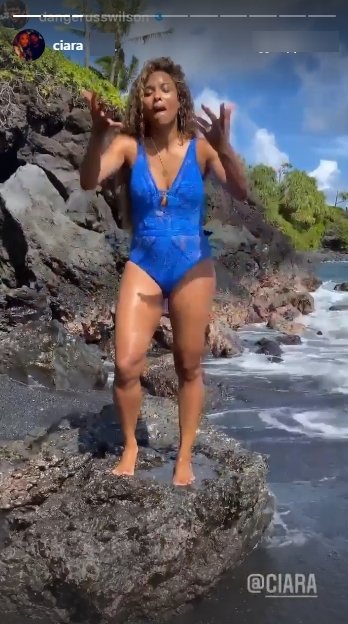 In early January, Ciara revealed that she had lost 28 pounds after giving birth to her son, Win Harrison, in July 2020. She made this disclosure in a post on her Instagram page. 
Accompanying the post was a glamorous selfie that showed Ciara rocking pink hair and a flowy top. In the post's caption, she also revealed her weight goal and expressed pride in her accomplishments. She wrote:
"Super Proud of where I am starting off 2021! Down 28 pounds thanks to @WW!! This journey has been easy, stress free and fun!"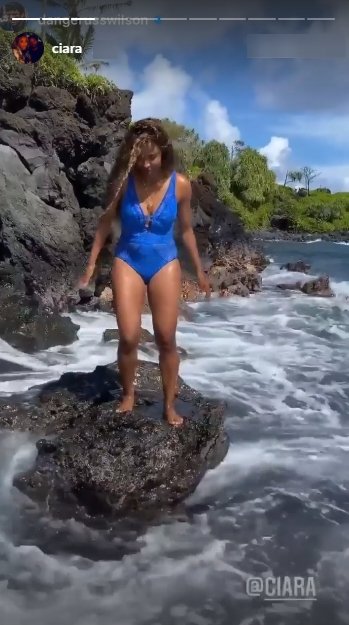 In the concluding part of her caption, Ciara added that the WW app had been a game-changer before revealing she wanted to lose 20 more pounds. She also urged her fans to join her on the app. 
Also in January, the WW ambassador spoke to People about her successful weight loss journey and her goal to reach her pre-baby weight. However, she admitted that after three kids, her body has changed.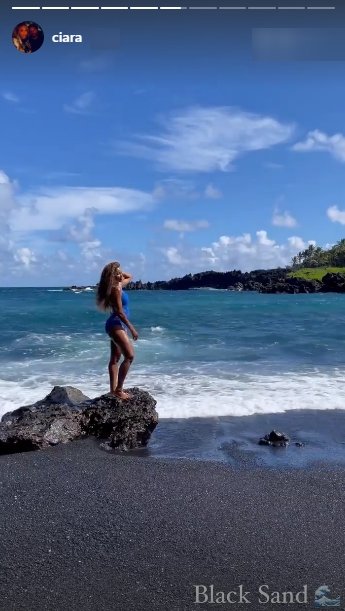 Ciara explained that the older a person gets, the more their body changes. For women, their bodies also change with childbirth. Despite that, she said she was more empowered and motivated to achieve her fitness goals. 
Though Ciara wants to lose more weight, she is not going too hard on herself and told Cosmopolitan that she had taken a more holistic approach rather than being intense about her weight loss process like she did in the past. 
The singer follows the WW program's good and long-term habits and educative tips, which she loves. She is loving her fitness program every step of the way, and no one bets against her shedding 20 pounds sooner than later.