Ice-T & Coco Austin's Daughter Chanel Poses in a Beautiful Blue Dress — See Fan Reactions
Ice-T and Coco's five-year-old daughter Chanel recently stunned fans in the cutest pictures of her in a gorgeous blue dress, which were posted on Coco's Instagram.
Rapper Ice-T and Coco's daughter, Chanel, is all grown up and looks like a beautiful princess in a recent post shared on Instagram. Coco shared a cute shot of her daughter and captioned:
"And next up.... Miss Personality modeling 'The princess Ice dress'?."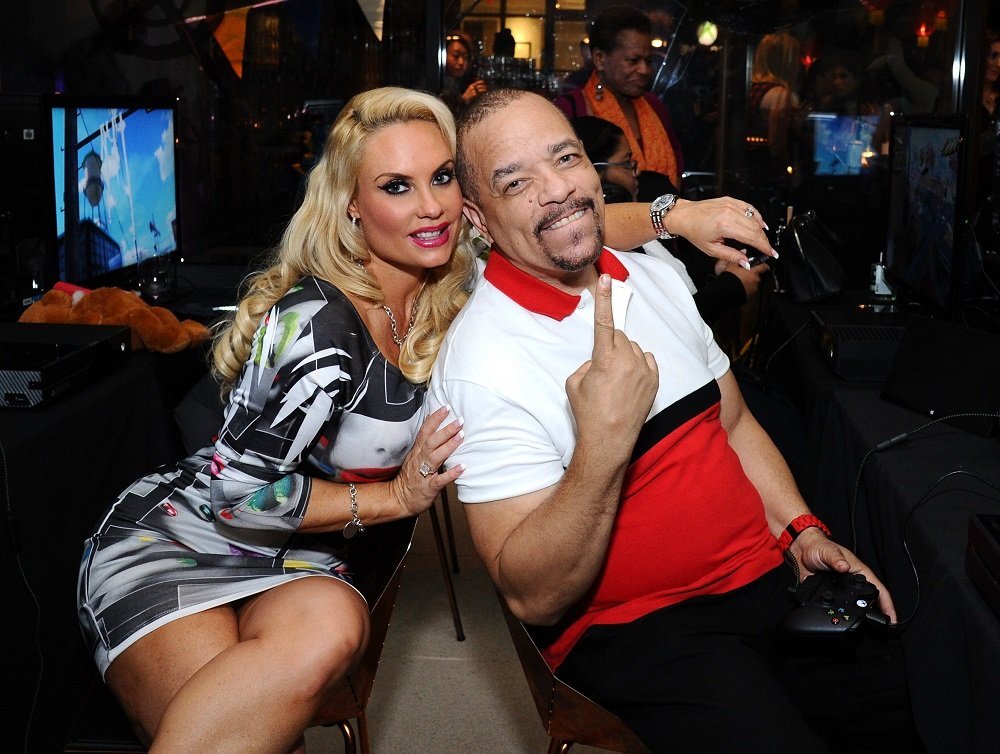 In the picture that Coco shared of her daughter, the adorable Chanel looked as cute as a button and then some in a gorgeous deep blue dress.
The dress was a pretty number with tulle details on the skirt and neckline. The outfit featured some lace detailing as well, with a round neckline and no sleeves.
Chanel paired her beautiful dress with silver shoes to match her shiny silver earrings. The adorable tot also had her lush looking curls perfectly styled as she gave a bright smile to the camera showing off her perfect dimples. She looked like a dream.
Coco's fans wasted no time in gushing over her adorable mini-me; they took to the comments gushing on how perfect little Chanel looked in her stunning blue dress. The little girl has clearly inherited unparalleled beauty from her mother.
The blonde bombshell explained why she and her husband waited so long before having a baby.
Coco never hesitates to show off her beautiful daughter and the amazing relationship they share. The mother and daughter duo are often spotted looking absolutely fabulous together, and many times, they opt for the cutest mommy-daughter matching looks. 
In June, they took the internet by storm when they donned the cutest matching floral dresses while hanging out in Arizona. Coco shared the pictures and captioned:
"Feeling flowery today... We love our matching purses by @bellbeachwear."
The 41-year-old and her mini-me looked so cute in their floral dresses with their matching Hermes Birkin style purses in hand. Their two adorable dogs also featured in the picture.
In June, the remarkable duo struck fans again with a sweet picture of themselves after they just returned home from the grocery store. Coco looked unforgettable in a pink dress with a thigh-high slit, while Chanel opted for a simpler style in a light purple nightgown.
Weeks before that, the 41-year-old glamour model and her five-year-old twin posed up yet another storm in multiple pictures of them hanging out by the pool in matching black and white bathing suits.
Coco welcomed her daughter in 2015, over a decade after she and Ice-T exchanged vows and tied the knot. In an old interview with People, the blonde bombshell explained why she and her husband waited so long before having a baby.
According to her, there were many things that she had to complete before finally having a child. Ice-T was also very understanding as he knew that she was still pretty young and had dreams to fulfill.
Late in November 2015, Chanel was born, and the parents have not looked back since. The beautiful little girl is an absolute angel.