Fans Can't Stop Gushing over Nicole Kidman's Curly Red Hair in This Stunning Throwback Photo
Nicole Kidman took to Instagram with a fiery bang this past Friday, stunning fans speechless with a throwback snap of her younger self posing for the camera flaunting her thick red curls.
Nicole Kidman took fans way back on Friday with a throwback pic posted on Instagram of the star in her curly red-haired days. The look was similar to the curls the star donned for her role as "Grace Fraser" in "The Undoing."
The picture was a sure hit garnering over three thousand comments, with many fans noting the similarities between the pic and "Grace Fraser." In contrast, others complimented the star's bombshell hair.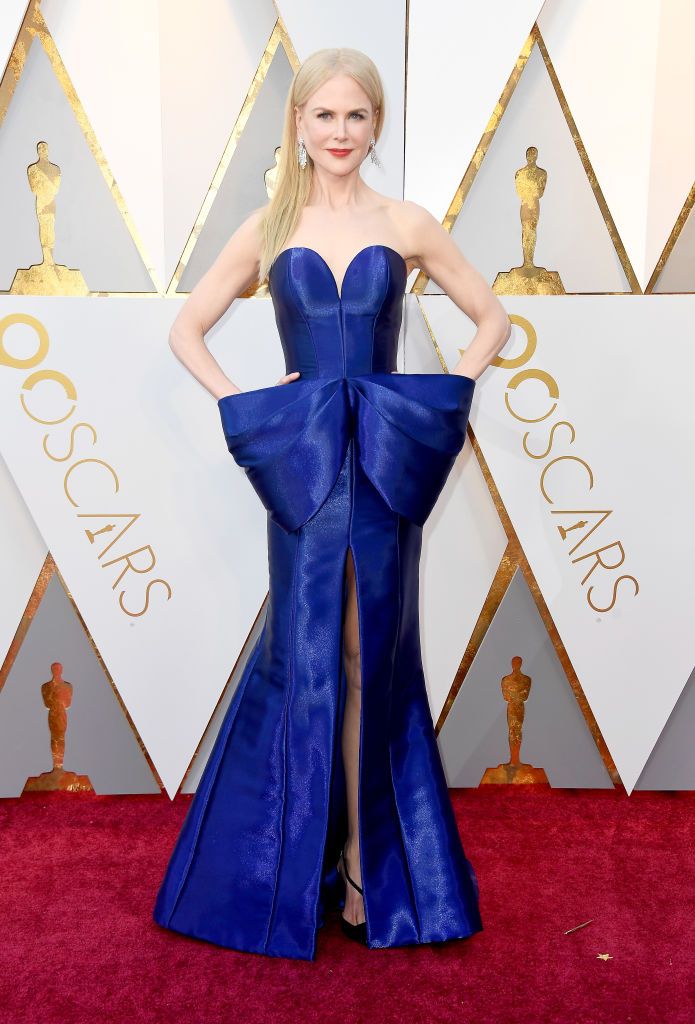 The picture comes in the face of Kidman's latest hit HBO's, "The Undoing." In it, Kidman plays red-headed psychologist "Grace Fraser." Kidman made the comparison to "Grace Fraser" in her captions. 
Kidman poses in a comfy sweater and knee-length boots in the leggy snap, her curly red hair framing her flawless skin. Fans praised the star's stunning red locks, some adding it was her best look. 
"Your hair is so beautiful!!"
"The Undoing" is a thriller following Kidman's character in the face of a terrible accusation which places her husband, played by Hugh Grant as the main suspect in the murder of a young woman.
Kidman, who has been making waves on the small screen, has, however, revealed "The Undoing" has taken a toll on her health. Kidman added the role has left her feeling uneasy and put duress on who she is.
Kidman, despite her confidence, was also once an insecure teen.



Before The Undoing, Kidman also starred in the equally dark hit show "Big Little Lies" alongside Alexsander Skarsgård, where she played a woman trapped in an unsettling, physically abusive marriage. 
Kidman revealed that after shooting, she remained unable to sleep and did not free well, adding her immune system did not know the truth between her acting self and her real self, leaving the actress sick for a week. 
"I went down for a week, because your immune system it doesn't know the difference between acting and truth when you're doing them."


and then your back/Interlink as:
Kidman's struggles, however, were not immediately noticeable considering her ageless beauty. Much like the throwback picture, the actress looked very much the same maintaining her slim physique and flawless skin.
A top cosmetic surgeon dished details to "The Mirror" on the star's impeccable looks. The surgeon speculated Kidman has been undergoing cosmetic procedures and using a healthy diet to keep her ageless appearance. 
Kidman also recently starred in a high school musical film, "Prom," now airing on Netflix. "Prom" sees Kidman play alongside a stellar cast helping a high schooler banned from the prom for wanting to bring her girlfriend.
The mom of two feels the film sends out a great message of acceptance to parents everywhere. Kidman, despite her confidence, was also once an insecure teen fearing her own height. Prom was released on December 11.