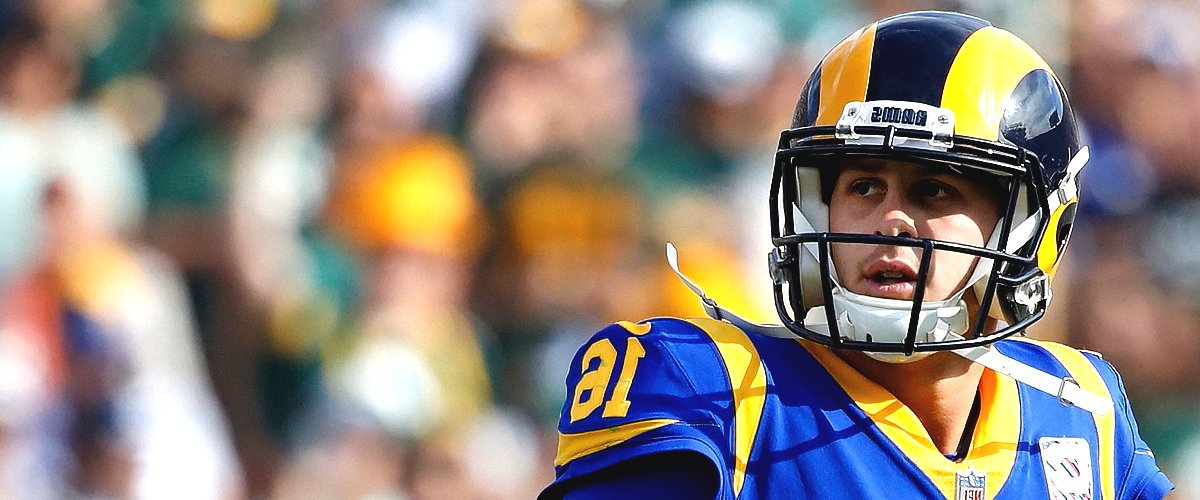 Getty Images
Christen Harper Is an Aspiring Actress and Rams Quarterback Jared Goff's Girlfriend — Get to Know Her
Model Christen Harper has conquered the heart of one of the fan-favorite football stars. Rams Quarterback Jared Goff kept the relationship a secret and here is why.
Christen Harper, 27, is a model and aspiring actress, incredibly popular on social media. Her Instagram account has more than 280,000 followers and since 2019 she has been linked to Rams Quarterback Jared Goff, 26.
In January of that year, a source said the athlete kept his relationship with the model a secret from everyone except a few close friends. The football player has commented months before that he was focused only on winning games.
The rumors were confirmed by Harper when the young woman posted a photo of herself in February while she was attending a Rams game. However she did not sit with the Goff family, she was sitting apart with friends during the game.
Goff's reason for keeping the relationship a secret, according to the source, is that the Rams player didn't want that to be a distraction while he was in the team's sights on the important Super Bowl game.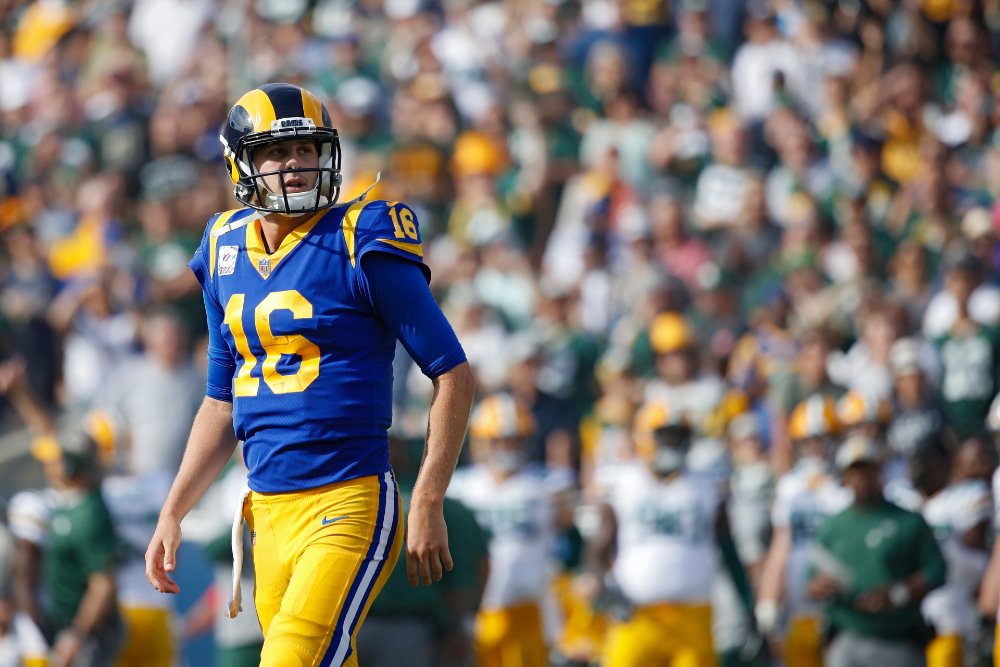 Jared Goff during the game against the Green Bay Packers at Los Angeles Memorial Coliseum in Los Angeles, California, in October 2018. Image: Getty Images.
MODEL AND ACTRESS
Harper is a model who works for the famous Wilhelmina modeling agency in Los Angeles, California. In addition to her modeling career, she is also an aspiring actress.
Credits to her name include Seven's Eleven (2004), Auggie (2019), and The Obituary of Tunde Johnson (2019). The criticism Harper has received for her performances has been mixed.
TOGETHER ON TV
Harper and her boyfriend Goff appeared on "Hard Knocks," an HBO series documenting the Rams' offseason. In the clip, the player is seen commenting that a part of the land of his house would be a basketball court but that he preferred to change it to practice golf.
The model appears with her boyfriend while they make some shots towards another area of the terrain, located in a lower plane, where the hole is located. They both look smiling and walk around the property together.
PURSUING HER DREAMS
In a post the model made on her Instagram account last year, she informed her followers that she had finally decided to enter the competition to appear in the iconic Sports Illustrated Swimsuit Issue.
Harper commented that after years of receiving recommendations about her body that made her hesitate to introduce herself, she had gained the confidence she needed to record the video and participate, something that she had dreamed of all her life.
CONFIDENT AND ACCEPTING HERSELF
The model also wrote in the publication that the magazine helped her understand that she did not have to change her body and that she must learn to love and accept herself as she is in order to be happy and succeed.
She ended her writing by explaining that although it took her time to love and accept herself as she is, she wishes to inspire other women to feel like her and to treat her body with love, respect, and trust, as they would a friend.
CHEERING ON THE RAMS
Sadly, due to the COVID-19 pandemic, Harper was unable to cheer on her boyfriend in person during the NFL 2020 season. However, she did not allow circumstances to stop her completely.
To take advantage of the situation, the model celebrated the victory of the Rams in their new headquarters the SoFi Stadium. Pictured is Harper in a white Rams tank top sitting outside with a friend.
GOFF FAMILY
The NFL player has had the support of his family to achieve his triumphs in the sport. He is the son of Jerry Goff, a former professional baseball player, who played catcher for the Seattle Mariners, Montreal Expos, Pittsburgh Pirates, and Houston Astros.
Goff has an excellent relationship with his family, especially his mother, Nancy, and his sister Lauren. They have been seen several times attending events together with the three of them, they are the big fans of him.
Please fill in your e-mail so we can share with you our top stories!