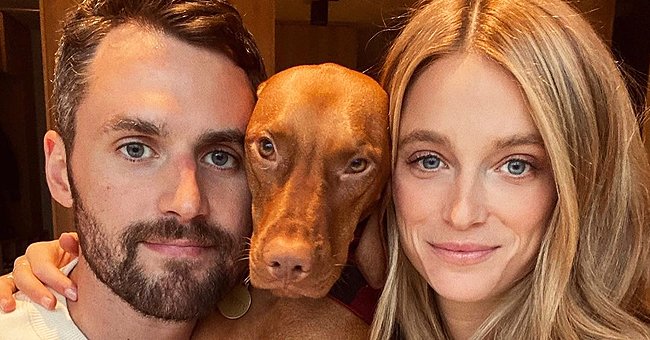 Instagram/kevinlove
NBA Cavaliers Star Kevin Love Engaged to Swimsuit Model Kate Bock — See His Sweet Announcement

Kevin Love of the NBA Cavaliers proposes to his girlfriend, Kate Bock, and shares a beautiful message to announce their engagement. Bock celebrated her 33rd birthday the night before Love went down on one knee.
NBA Cavaliers star Kevin Love has shared a touching message to announce his engagement to Sports Illustrated Swimsuit Cover Model Kate Bock. Love, 32, shared the news on his Instagram on Sunday.
He accompanied the announcement with a gorgeous black and white photo of the pair sharing a romantic kiss. In the snap, Love wears a baseball cap and is dressed warmly in a coat, with a scarf and a dark sweater underneath.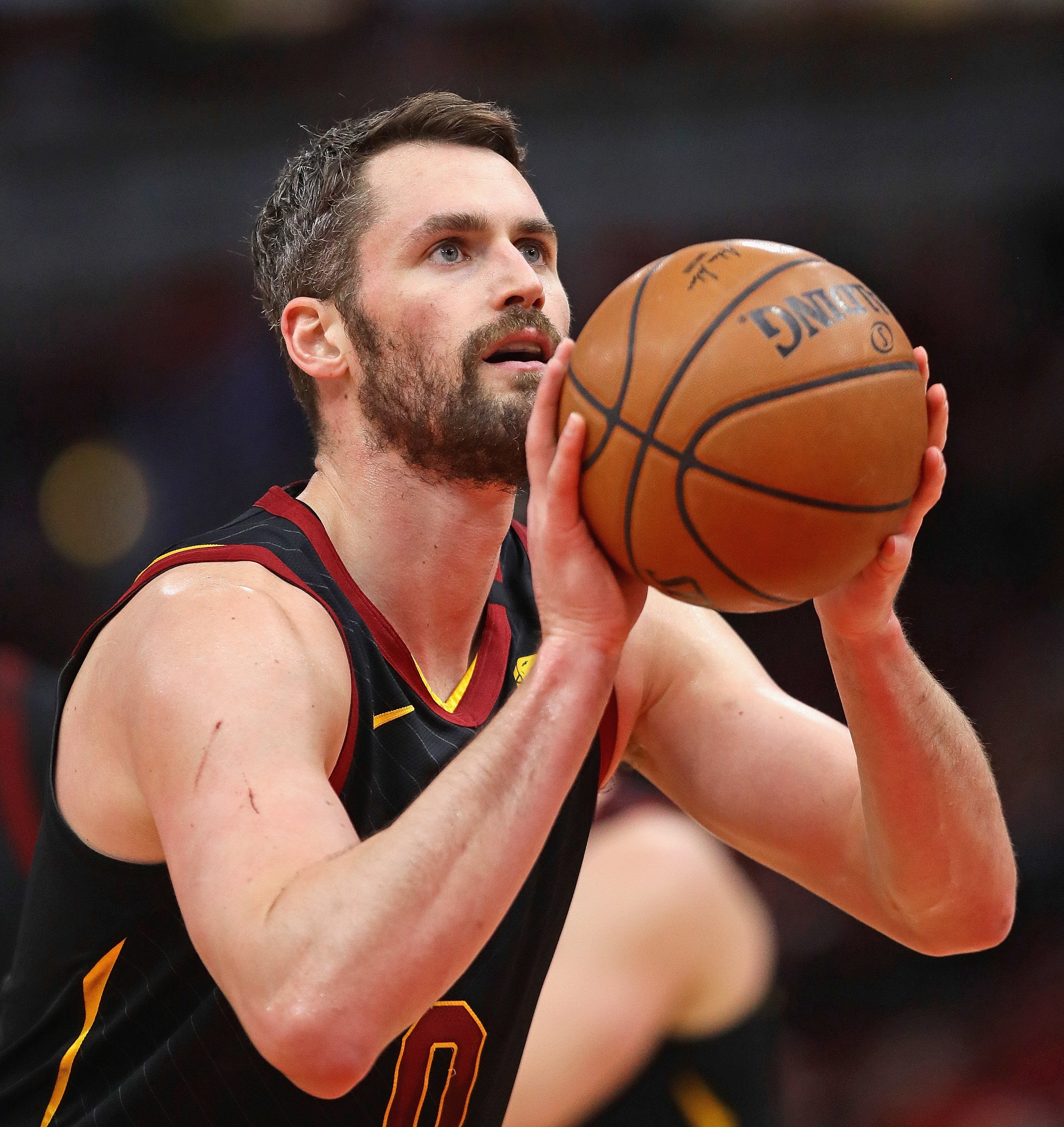 Kevin Love facing off against the Chicago Bulls in Illinois, March, 2020. | Photo: Getty Images.
Bock left her long, blonde hair loose as she wore what seems like a dark jacket with black cuff sleeves. Although Bock's face is turned away from the camera, it's hard to miss her new shiny rock, which is reportedly a 1930s Cartier vintage diamond cut.
Teammates Tristan Thompson and LeBron James were among the many well-wishers who responded to Love's beautiful message, as he wrote in his caption:
"'Souls tend to go back to who feels like home.' My Fiancé. The Joy of My Life."
Insiders who know the couple well revealed that Love proposed on Saturday night, at Lilia Restaurant in Brooklyn, where they sat in a private outdoor space. Love worked with a London jeweler to design Bock's engagement ring.
The pair were introduced to each other by a photographer, who had previously worked with both of them, following a photo shoot in 2016, as reported by "The New York Post."
By 2014, he was playing alongside LeBron James and Kyrie Irving as part of the Cleveland Cavaliers.
The stunning model shared the same black and white snap posted by her husband to be on her Instagram page, sharing her elation at how special the event was, considering she had celebrated her birthday the night before.
Famous pals including Camila McConaughey, Olivia Culpo, and Brook Snader were among many who congratulated the bride-to-be, following her caption:
"I couldn't be happier to have been asked to be a Love by my love."
Love has carved out an impressive career path for himself. After one season of college basketball, he was drafted into the NBA, where he ended up playing for the Minnesota Timberwolves.
By 2014, he played alongside LeBron James and Kyrie Irving as part of the Cleveland Cavaliers, where he became one of the 5 big components of the team's championship run. However, the team has struggled of late.
The couple reportedly has an apartment in New York, which was featured on Architectural Digest. Bock spends a lot of time in the Big Apple due to her modeling work.
When they're not in New York, the pair are in Love's home in Ohio, which he was apparently converted into a place of wellness. It comes complete with a hyperbaric chamber and an infrared sauna.
Please fill in your e-mail so we can share with you our top stories!