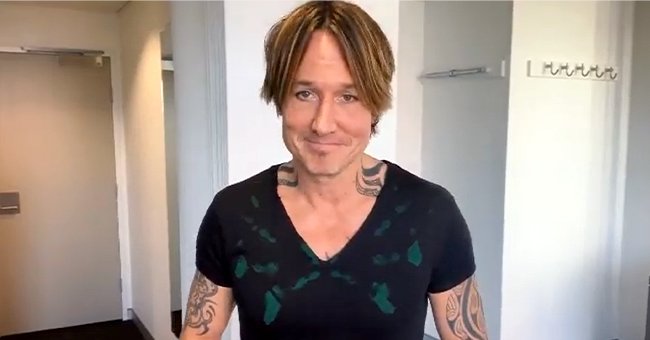 Instagram/keithurban
See Keith Urban's Adorable Throwback Photo That Shows His Love for Music and Cows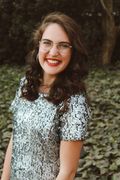 Country star Keith Urban took to Instagram to show where his love for cattle originally comes from with an adorable throwback photo of young Keith with a guitar amongst the cows.
Keith Urban shared photos on his social media feeds that showcased his love for music and farming. With a guitar in one hand and the other on the calf next to him, young Urban showed promise of being a farmer and musician.
53-year-old Urban added a recent picture of him standing in front of a herd of cattle, revealing that his love of animals has yet to fade away. The country singer is country through and through.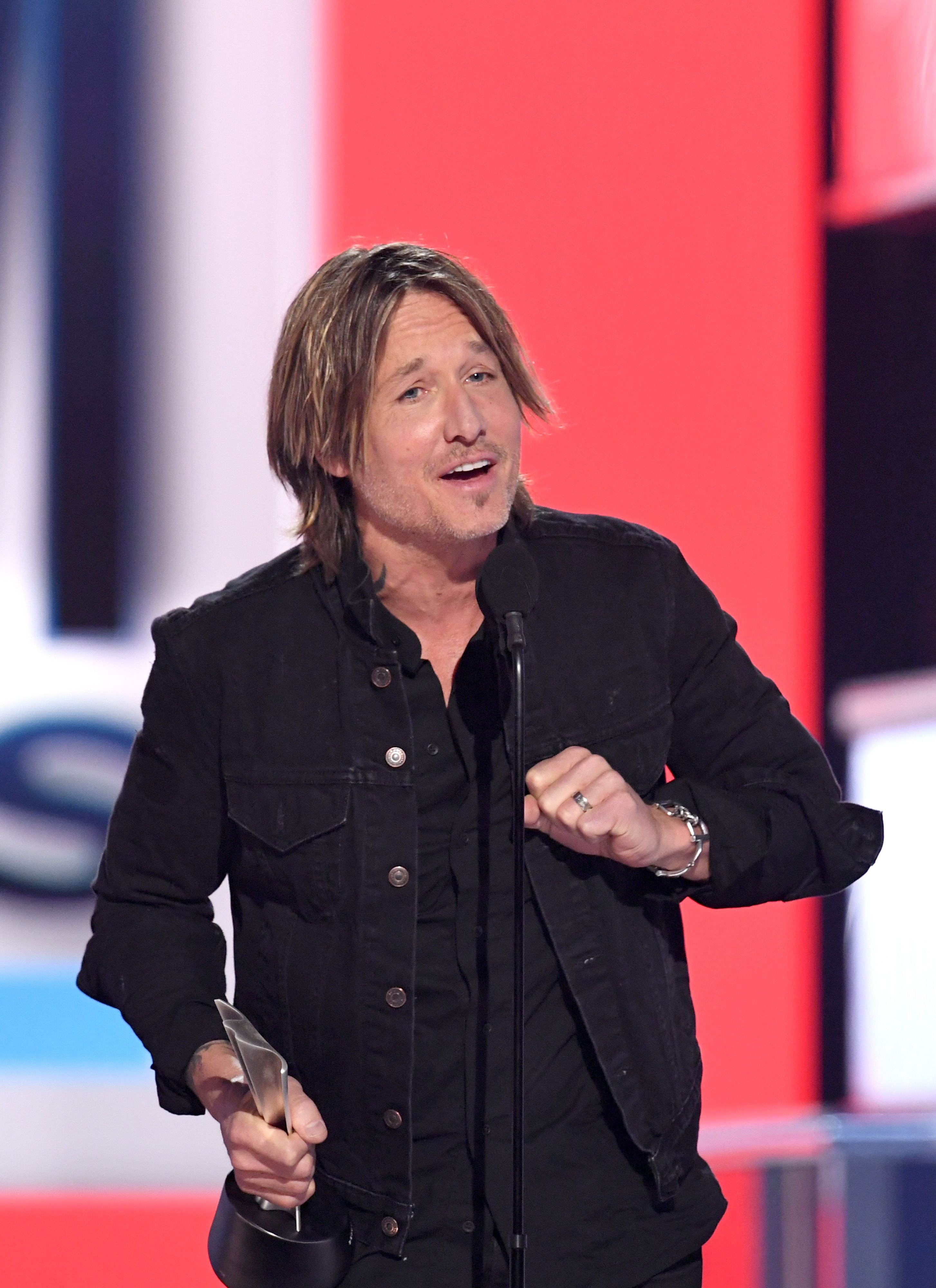 Keith Urban accepting the "Entertainer of the Year" award at the 54th Academy Of Country Music Awards in Las Vegas on April 7, 2019 | Getty Images
FARMER KEITH
Sporting a bowl cut and an all-denim outfit, the Australian country singer has outgrown some of his childhood taste but not his passion for music and farming.
The updated picture shows Urban, as we know him has him in a baseball cap and a pair of better-fitting jeans, and a blue shirt underneath his black jacket. He captioned the post:
"This must be why i like being around cows ?."
THE BIG MOVE
Urban decided to take a significant leap at the age of 25 and left behind his home country Australia to move to Nashville's country music capital to pursue his music career in America.
Kidman had to stage an intervention in order to get Urban back into rehabilitation.
The step of faith was worth it because over a quarter of a decade later, Urban has 11 studio albums, four compilation albums, and ten headlining tours on his resumé, making him one of the leading country artists in the business.
KIDMAN AND URBAN
The successful country star is married to the Australian actress Nicole Kidman. The power couple shares two adorable daughters named Faith and Sunday, who travel with their parents.
Kidman and Urban both have jobs that take them across the entire world, but with the recent pandemic, the family has had to adjust to a life with more structure and repetitive days. Kidman commented:
"Staying home, doing school from home and all of those things that everyone has been doing is a completely different life for us."
SUBSTANCE STRUGGLES
The dynamic duo hasn't been without challenges. One such challenge was Urban's struggle with substance abuse in the early 2000s that almost caused a tragic end to his very new marriage to Kidman.
Kidman and Urban got married in June 2006, and only four months later, Kidman had to stage an intervention to get Urban back into rehabilitation. The singer has been clean ever since then.
Having overcome his addiction, Urban and his wife started a family of their own two years later. As the two married at an older age, Kidman struggled with infertility, which resulted in them turning to surrogacy for their second child.
Holding on to all the good in his life, the "Blue Ain't Your Color" singer is doing very well in his fifties. With his cattle, music, and family, Urban is not left wanting for much more.
Please fill in your e-mail so we can share with you our top stories!