See Kim Fields' Uncanny Resemblance to Youngest Son Quincy as They Enjoy a Celebration on IG
Actress and director Kim Fields recently threw an Instagram party with friends and son, Quincy. The young boy is proof that he is a mini version of her celebrity mother.
Kim Fields, best known for her role as Dorothy "Tootie" Ramsey on "The Facts of Life," has a little version of herself in the family. She has proof of her "mini-me" on Instagram. 
Fields took to the online platform to share a video of herself having a social media party with a few celebrity friends. As they partied online, her son Quincy Xavier appeared.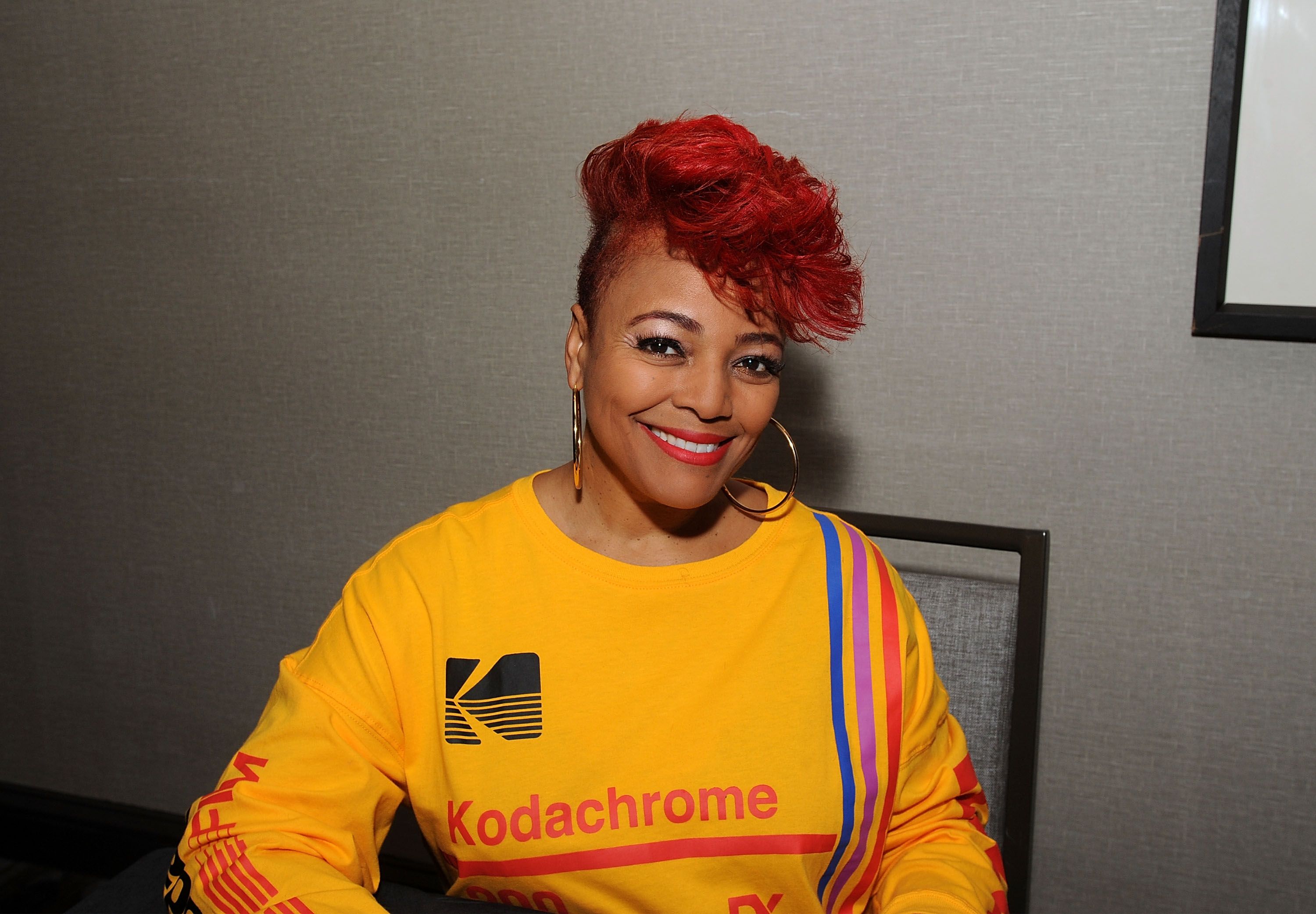 AN ADORABLE PARTY GUEST
Fields had few guests in the clip, including actress Yvette Nicole Brown and a mixologist concocting refreshing drinks. The 51-year-old "Living Single" star captioned her post:
"What an incredible time!! This ? party was ???."
Towards the live party's ending, Fields's son popped out and sat beside his mother. Quincy, who donned an orange printed shirt, looked observant while her mother talked to all of her online guests.
LIKE MOTHER, LIKE SON
The adorable boy made faces in front of the camera and shared brief conversations with his mother's guests. Many fans noticed that Quincy shares remarkable features with Fields. 
She and Quincy, 7, have similar face shapes as well as the same expressive eyes and smiles. Both have the same eyebrow arches too. 
Quincy is the youngest son of Fields and her husband Christopher Morgan, an actor. The couple who has been married since 2007 also has a 13-year-old son, Sebastian Alexander. 
WELCOMING HER "MIRACLE BABY"
The acclaimed actress welcomed their youngest son in December 2013 in Atlanta, Georgia. Fields shared in a past interview that she and her husband had planned to have another one after Sebastian.
The doting mother described Quincy as her "miracle baby."
When she had Quincy, Fields was 44. At that age, pregnancy can be risky for a woman. Fields shared that she and her husband tried to have a baby for a couple of years. 
The actress, who appeared in "The Real Housewives of Atlanta" in 2015, successfully became pregnant twice, but unfortunately, Fields suffered two miscarriages. She lost both of her unborn children.
It took a while for Fields to expand her family because of the circumstances she had in the past. The doting mother described Quincy as her "miracle baby."
It might sound cliche, but Fields said that Quincy is one of her blessings in the family. Looking after her children may be a tough task, but for Fields, she enjoyed it her whole life.