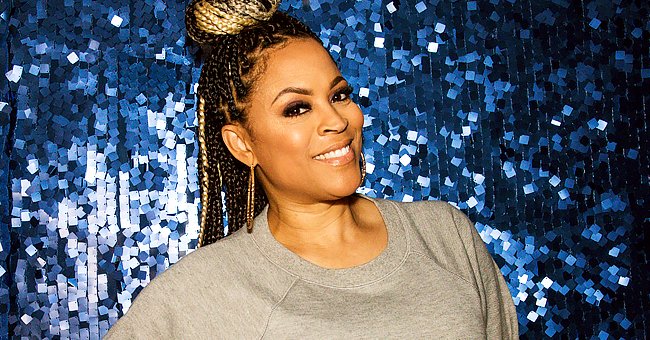 Getty Images
Shaunie & Shaquille O'Neal's Youngest Son Shaqir Looks Taller Than His Mom in This New Photo
Shaunie O'Neal and Shaquille O'Neal's youngest son, Shaqir O'Neal, looks significantly taller than his gorgeous mother in a new picture shared to her Instagram story the other day.
Shaunie O'Neal celebrated senior night with her son Shaqir O'Neal by posting a sweet selfie with him on her Instagram recently, sharing it with her 1.3 million followers.
The height difference between mother and son is incredibly noticeable in the image. Shaqir is almost a head taller than his youthful mom. With a leopard print mask obscuring half her face, Shaunie almost passes for someone her son's age!
Sensitive and kind, Shaqir smiles happily in the picture with Shaunie in a casual black Nike hoodie. His clean-cut boyish looks are similar to his mother's ageless beauty.
The two are clasped in a sweet embrace, and Shaunie is clearly so proud of her son. Her long hair hangs past her shoulders, and she is dressed very warmly. She captioned the picture:
"My baby boy."
Two years ago, Shaqir had a five-inch growth spurt. In a basketball game against Ribet Academy in 2018, St. Monica, Shaqir showed talent and promise as a budding star. They won 73-55.
Sports critics have pitted a lot on Shaqir's height and developing physique. Many have commented that Shaqir is lucky because he has the athleticism and good genes.
Although Shaqir's mother and father split in 2007, they have navigated co-parenting with great success.
When Shaqir was 16, he explained that his father wanted his build to develop naturally without the aid of weights as yet. Shaqir is well-known for his wiry frame, bony shoulders, and agility.
At the time, Shaqir was still under pressure to find the right college, but now he plays for the Creekside Christian Academy Cougars. When asked about basketball, he admitted:
"I was really good when I was super young but I was never focused on it..."
Although Shaqir's mother and father split in 2007, they have navigated co-parenting with great success. Shaquille and Shaunie have four children together, Shareef (22), Amirah (20), Shaqir (18), and Me'arah (15).
The couple briefly reconciled but ended up finalizing their divorce in 2009. However, their determination to look after their children as a team did not shift after they decided to separate.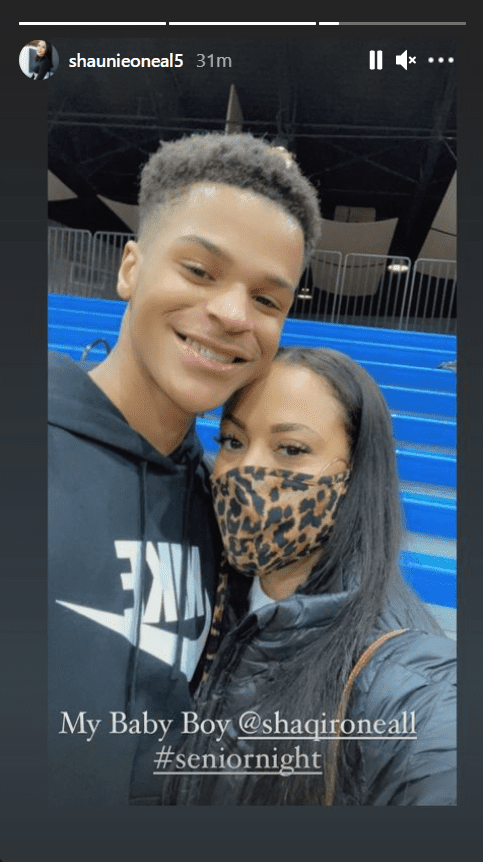 Screenshot showing IG story of Shaunie O'Neal and her son Shaqir O'Neal | Source: Instagram/shaunieoneal5
The family remains close and particularly banded together to support Shareef when he underwent a heart operation. To thank his mother for all her support, Shareef had a portrait of her face tattooed on his arm.
The tattoo artist that brought Shaunie's selfie to light was Steve Weibe. Her son's decision gobsmacked Shaunie while her other children joked that he had set the bar of appreciation too high to follow up.
Please fill in your e-mail so we can share with you our top stories!