Shaunie O'Neal Poses with Her & Ex Shaq's 4 Kids on Son's 21st Birthday — See How Tall They Are
Former NBA star Shaquille O'Neal's ex-wife recently took to her Instagram stories to post an adorable picture of herself posing with their four kids, who are much taller than her, while celebrating her son Shareef O'Neal's 21st birthday.
NBA legend Shaquille O'Neal and Shaunie O'Neal's four kids may get their light skin from their mom, but there can be no doubts surrounding which side of the family they inherited their height.
On Monday, January 11, Shaunie's son Shareef O'Neal celebrated his 21st birthday. The proud mother made sure she spent some quality time with not just the celebrant but all four of her kids with the legendary basketball player.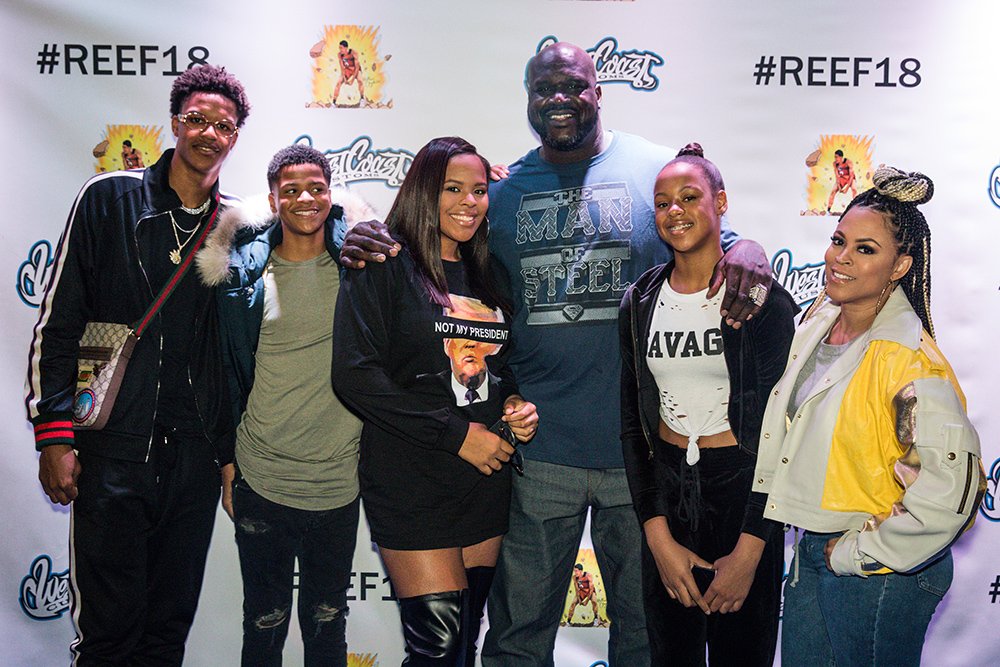 Shaunie later uploaded a cute photo of herself posing with her kids, Shareef, Amirah, Shaqir, and Me'arah on her Instagram stories. In the photo, the TV personality was sandwiched between them, thereby highlighting the contrast in height. 
Shareef also shared the same picture on his Instagram page alongside a montage of images of himself hanging out with his siblings in an arcade room. He captioned the photos:
"O Block."
In one of the photos, Shareef, who wore a grey long-sleeve hooded sweatshirt with matching sweatpants and sneakers, could be seen posing beside a miniature version of himself sporting an LSU jersey that was created with balloons.
The room was also lit up by an arrangement of blue and gold balloons with "21" boldly displayed. Still, what made the day special was the outpouring of love he received from his friends, family, and followers.
In October 2018, Shareef had to undergo open-heart surgery after being diagnosed with right anomalous coronary artery.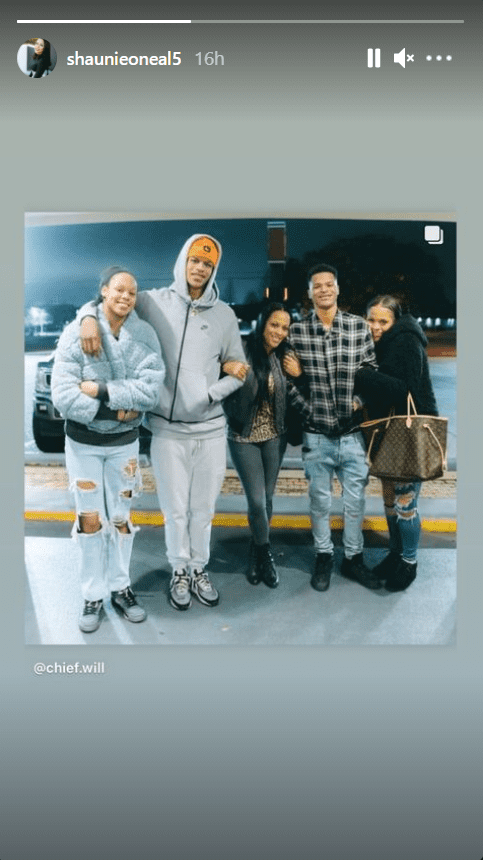 Shaquille was not featured in any of the pictures, but there must be some significant reason behind his absence. Despite losing custody of his children to his ex-wife following their split in 2011, he has been very involved in their upbringing. 
During a 2019 interview with Us Weekly, Shaquille emphasized how being a team player has helped him to adapt to the pressures of fatherhood.
More importantly, the former couple has managed to build an excellent co-parenting relationship over the years. In fact, it can be argued that the duo has enjoyed a much better relationship since their divorce. 
Their newfound friendship was further highlighted when the twosome got together to work on a book on co-parenting. And given how well they have carried on with their parenting responsibilities, the book should have some helpful tips.
The superstar parents may have raised their kids without butting heads, but it has not always been smooth sailing for them. In October 2018, Shareef had to undergo open-heart surgery after being diagnosed with right anomalous coronary artery.
Shaunie later revealed that her son could have diedfrom the defect if doctors had not caught it early. At the time, Shareef was playing for UCLA, but he opted to transfer to LSU in April 2020 following an underwhelming two years at UCLA. 
That same year, Shaq's daughter Amirah joined her brother at LSU, thereby following in their father's footsteps, who was a star at LSU.
There is no shortage of star quality in Shaq's family, and every day it becomes more apparent that his kids inherited much more than his height.