Kimora Lee Simmons' Youngest Daughter Aoki Shows off Model Figure in Burgundy Bra & Tight Pants
Kimora Lee Simmons' daughter Aoki looked incredible with her model figure that was covered in a burgundy bra and tight pants that showed off her flawless skin.
Kimora Lee Simmons' youngest daughter Aoki is a fashion-forward person, and in a recent Instagram Story she shared, she showed that she was not scared of switching things up when it came to matching colors.
Aoki shared a picture of herself with her followers in which she wore a burgundy lace bra that had thin straps and a V cut along the front.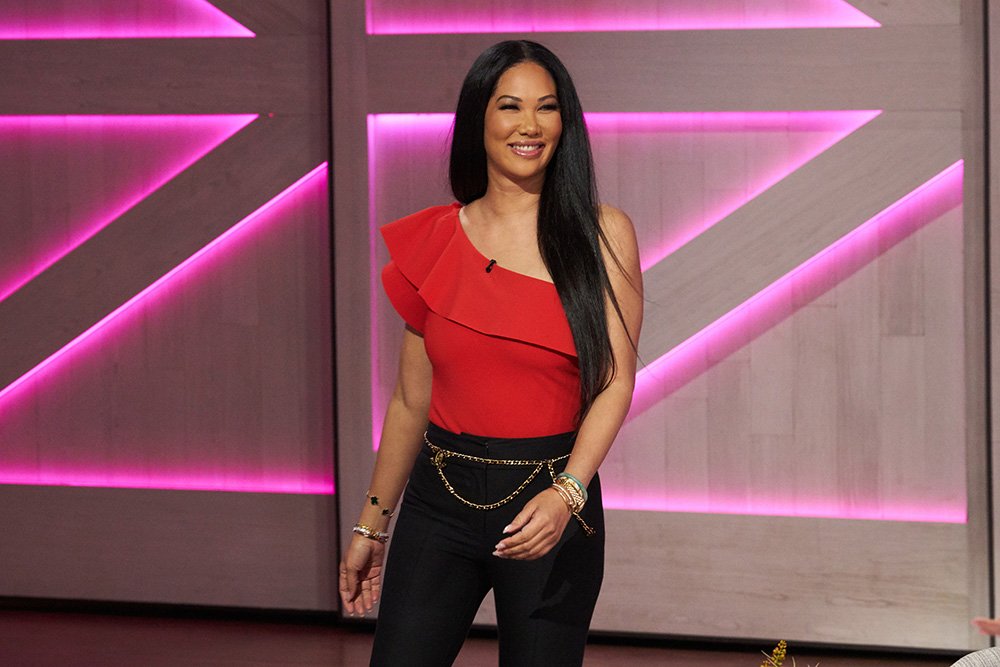 She paired the bra top with tight purple pants that hugged her waist and hips, flaunting her figure. While the colors might be a bit contrasting, Aoki was able to pull off the look.
The picture looked to have been taken in the bathroom as the 18-year-old leaned with one hand on the countertop close to the sink, and different beauty products and white towels could be seen in the background. On the picture, she wrote:
"Hair? Washed. Yoga? Done."
Aoki's full dark, long hair was left to flow freely down her back, although it was parted in the middle. She had on a gold bracelet and matching neckpiece. Her face was void of makeup and she rocked her natural nails.
Aoki and her mother have a great relationship, and with both of them being fashion enthusiasts, they never fail to rock matching outfits from time to time.
They also opened up about how representation was important when it came to making products for their skin type.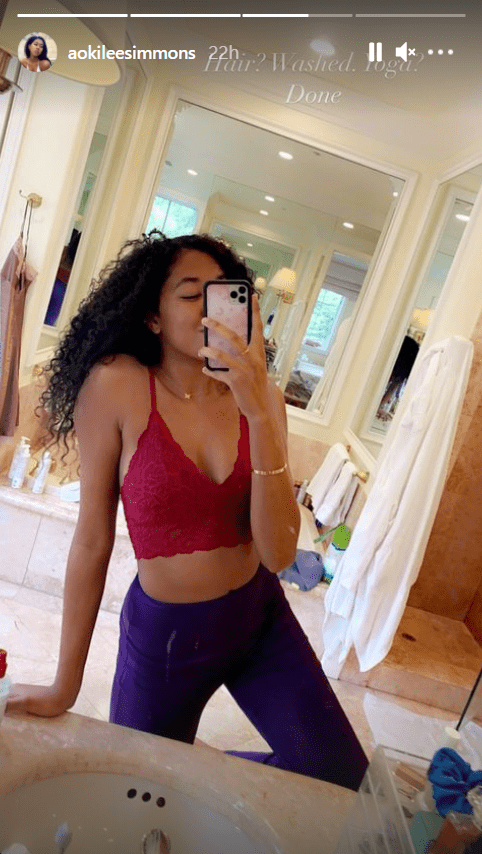 Earlier in the year, Kimora took some of her kids to St. Barts for a relaxing holiday. She and Aoki wore matching swimsuits, and although Kimora's outfit had a lower bust cut, the mother-daughter pair looked great.
Besides rocking matching outfits, Aoki, Kimora, and her oldest daughter Ming also work together for Kimora's fashion line Baby Phat. In a chat with Vogue, the ladies opened up about their thoughts on beauty and how this has influenced them.
Aoki and Ming made mention that although their mother was the first reference they had when it came to fashion and beauty, they have been able to infuse their styles and ideas to come up with products suitable for themselves and others.
They also opened up about how representation was important when it came to making products for their skin type as it was rare to come across something that suits them.
When she is not talking fashion or being a college student at Harvard, Aoki loves spending time with her younger brothers, Wolfe, Gary, and Kenzo. She also loves picking up fun activities and recently went back to practicing ballet during the lockdown.
In all, Aoki seems to have gotten the perfect hang of combining her school work with business and family time while ensuring that she enjoys the best of everything she does.