Fans Can't Stop Gushing over El DeBarge's Voice after Hearing Him Sing Live in These New Videos
Legendary singer and songwriter El DeBarge wants music lovers to know that he still has the vibe. He recently wowed fans by flaunting his angelic voice while singing and playing the piano in new videos.
El DeBarge is an American singer whose family is known for their immense contributions to the music industry. The DeBarges singing group was made of sensational talents, and their popularity was outstandingly glaring in the 1980s.
First, the group included two brothers, Tommy and Bobby. They formed a band called "Switch." The twosome later became a larger group made up of all the DeBarge brothers.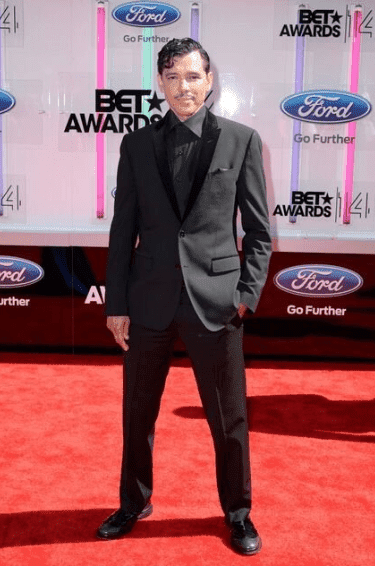 One of the successes recorded by the band is their 1985's "Rhythm of the Night." The hit track featured in the popular movie titled "The Last Dragon."
Since then, a lot of water has gone under the bridge, from drug abuse to serving jail time. Each of the DeBarges has been rocked with a few unpleasant events.
Still, El's recent update posted by The Shade Room on Instagram showed that he is very much in touch with his musical side. The celebrity recorded a two-slide clip showing him softly tapping on a piano.
He sang melodiously to one of his songs while rocking a face cap, leather jacket, and a red T-shirt, and fans showed some support by complimenting his voice.
He co-wrote "All This Love" with Marvin Gaye—a song that later topped the Billboard Adult Contemporary Chart in 1983.

Many agreed that listening to El perform was no different than hearing the original track. They expressed their unwavering confidence for the musician and applauded his ability to hit a few high notes when needed.
One person saluted his none usage of autotune to make his voice seem perfect—however, it turned out to be a great choice as the singer sounded genuine. A fan began by complimenting the entire DeBarge clan and then added:
"Through everything they have been through, they still remain one of the most gifted songwriters and musicians of our time..."

It is not shocking to see that El was able to maintain his talent despite a few setbacks. He was an absentee father owing to his drug addictions.
Thankfully, he retraced his steps and gradually reconnected with his kids, especially his daughter, Kendall. Now he appears to be in a good place as a father and an artist.
The singer, who was the foreman for the DeBarge band, recorded huge successes during the highlight of his career. He co-wrote "All This Love" with Marvin Gaye—a song that later topped the Billboard Adult Contemporary Chart in 1983.
El has received three Grammy nominations, and although did not win any, the singer still has a huge fanbase that considers his music a timeless piece.