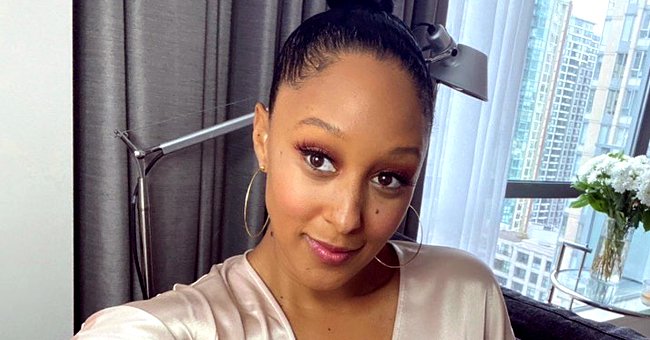 Instagram/tameramowrytwo
Tamera Mowry's Son Aden Impresses Fans as He Builds a Pretend Shop Out of Boxes — See Comments
Actress Tamera Mowry's adorable son, Aden, looks like he has a bright future ahead with a skill he recently exhibited. Look at what the little boy made in her mother's picture.
Aden John Tanner Housley, "Sister, Sister" star Tamera Mowry's son, seemed like he has potential in the business department. The doting mother has proof of the little boy's future career.
Mowry's husband, Adam Housely, who shares daughter Ariah Talea with the actress, delighted her Instagram fans with a snap of her eight-year-old son inside a stall made out of cardboard boxes.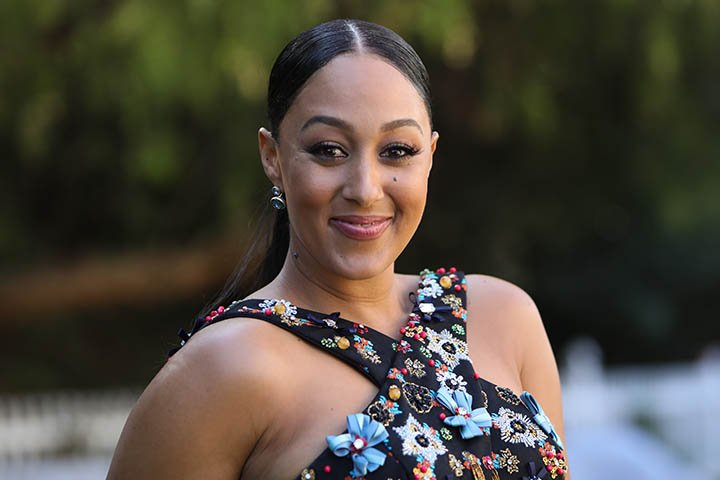 Tamera Mowry visits Hallmark Channel's "Home & Family" at Universal Studios Hollywood California in 2019. | Photo: Getty Images
A FUTURE BUSINESSMAN
In the photo, Aden stood behind a counter topped with a basket, few bottled products, and other bigger items on the left. The boy wore a dark blue long-sleeved shirt.
On the other side of the counter was another basket and a bowl of brown items. Mowry said Aden built his shop inside the family's wine and dining place. She added:
"He has also declared it a mask free zone when nobody is inside."
In the comment section, fans expressed that Aden looked cute in his tiny shop, while others commended the charming boy for his nice work. Some users commented with emojis of hearts and clapping.
Another fan noted she loves how Aden used his creativity and imagination to set up a stall made out of used boxes. A fan wrote that Mowry's eldest son is an intelligent boy.
Aden's recent interest in putting up a shop was among the things Mowry noticed. Earlier, the actress's eldest son and daughter Aria wanted to follow in their mother's footsteps in the entertainment industry.
A POSSIBLE CAREER
The siblings' interest started after watching "Sister, Sister," their mom and aunt Tia Mowry's classic TV series. Mowry didn't expect her kids to love the show, given that it's an old series.
She said that parenting is like work and that she's done having kids.
PARENTING IS HARD
Mowry previously revealed in an interview that parenting has not been easy. After she and Housley tied the knot in 2011, they were anxious about starting a family.
The couple welcomed Aden in November 2012 while Ariah in 2015. Mowry admitted that every day is a challenge, adding that this level of parenting is not a job for the faint-hearted.
Mowry noted that it involves dealing with the children's unpredictable moods. Given the challenges she had with her two kids, the former 'The Real" co-host has no plans to expand their family.
She said that parenting is like work and that she's done having kids. Aden and Ariah are growing up fast and what she wanted to focus on is time and mental stamina to look after their needs.
Please fill in your e-mail so we can share with you our top stories!