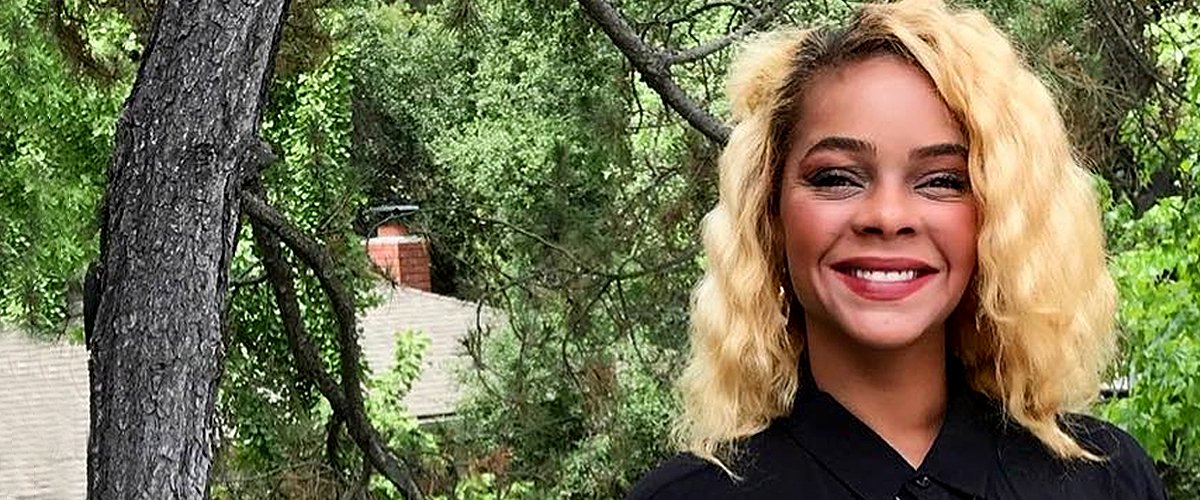 instagram.com/reallarkvoorhies
Lark Voorhies Divorced Her Last Husband after Only 6 Months — inside Her Personal Life
Talented actress Lark Voorhies has endured a torrid romantic life, with her third marriage ending in a heap of mess after only six months. Here is all you need to know about the actress' personal life.
Lark Voorhies burst into fame while portraying the fashion-forward teenager Lisa Turtle on the popular 80s and 90s NBC sitcom "Saved by the Bell."
At the time, Voorhies was 15, and her performance on the show quickly made her a household name — earning her six nominations for the Young Artist Award, which she won in 1990 and 1993.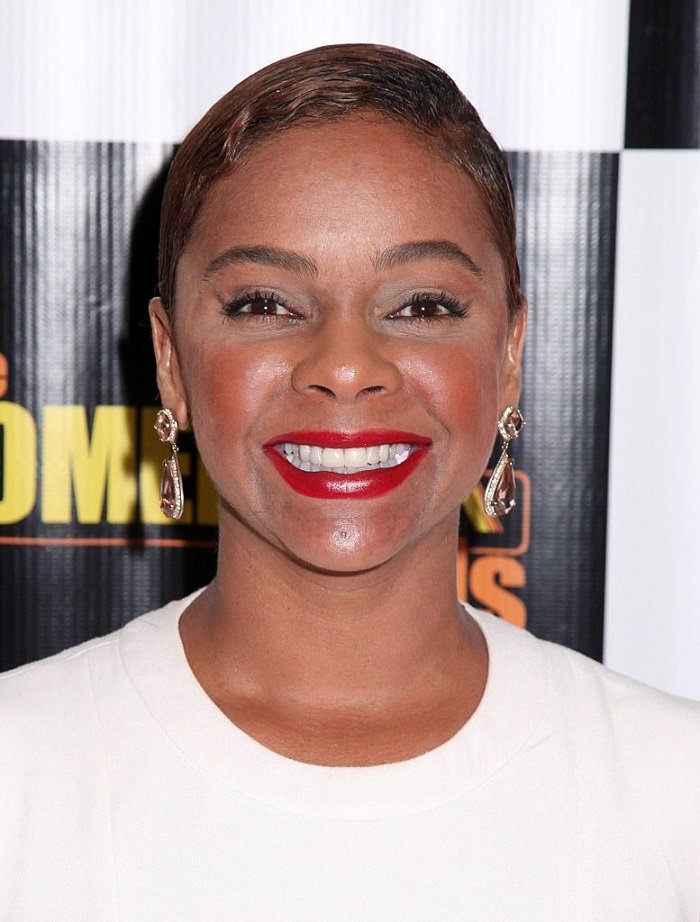 Actress Lark Voorhies attends "The Comeback Kids" Los Angeles Special Screening at Landmark Theatre on February 17, 2015 | Photo: Getty Images
Sadly, Voorhies' career success did not continue into her adult life. After a few more years of taking on small TV roles and appearing in a few feature films, the 46-year-old actress fell off the deep end.
In the years that have followed, fans painfully watched as the once boisterous actress became a pale shadow of her former self. And her fall from grace was exacerbated as her personal struggles played out publicly.
LARK VOORHIES' FAILED MARRIAGES
After her glorious days as Lisa Turtle, Voorhies retreated from public life and concentrated on her love life. In 1996, the then-22-year-old actress got married to Miguel Coleman.
One of the original cast members who would sadly not be making a return to the show is actor Dustin Neil Diamond
Barely five years after their marriage, the duo initially separated. They eventually finalized their divorce in 2004. Not much is known about why their marriage crashed, but it was later revealed that it took a dark toll on Voorhies.
Two years after finalizing her divorce, Voorhies began dating Andy Prince in 2006. On May 8, 2007, Prince and Voorhies got married in a very intimate wedding ceremony. Sadly, the pair split after six years of marriage.
In 2014, the "Saved by the Bell" alum met music engineer Jimmy Green at a networking event. After dating for a year, Voorhies and Green exchanged marital vows on April 30, 2015, at a chapel in Las Vegas, Nevada.
Barely six months after marrying Jimmy Green, Lark Voorhies filed for divorce from her then-husband, thereby putting an end to the media speculations trailing her marriage.
VOORHIES' CONTROVERSIAL LAST MARRIAGE
Despite such a great start together, Green and Voorhies' marriage was doomed from the start. The duo began having marital problems in June 2015, and things reached fever pitch when Lark Voorhies' mom filed a restraining order against him.
In court documents obtained by Entertainment Tonight, Voorhies' mom alleged that she was always afraid that Green would cause physical harm to her, which has caused her severe stress.
The documents also alleged that Green, who was living with his wife in her mother's home, had gang affiliations and took advantage of her daughter.
Following the restraining order, Voorhies and Green went on television to deny Tricia's many allegations. However, the interview did more harm than good as it cast more doubts on Voorhies' mental health.
During the bizarre interview with Entertainment Tonight, Voorhies appeared lost at times and rambled incoherently while defending her then-husband. Lark Voorhies' spouse Green also denied Tricia's claims and was adamant he was not taking advantage of his wife.
Despite presenting a united front in the July interview, Voorhies filed for divorce in October 2015. A month later, the actress went on a shocking Instagram rant where she took shots at Green's finances and body parts.
Shortly after the Instagram post was released, Voorhies' reps claimed that her Instagram account was hacked. While speaking to E! News, the rep claimed:
"Lark's Instagram was hacked, and she did not write the insults. She takes her situation with Jimmy Green very seriously..."
The couple eventually finalized their divorce on May 6, 2016. However, there were still growing concerns about Voorhies' mental health, especially with her conduct throughout her last marriage.
STRUGGLES WITH MENTAL HEALTH
Lark Voorhies first sparked concerns about her mental health in 2012, when she appeared in an interview on "The Yo Show." Voorhies did not only look different, but speech and behavior suggested that something was wrong with the actress.
And Voorhies' mom Tricia confirmed peoples' fears when she revealed that her daughter was battling bipolar disorder. However, the former child star swiftly denied the claims and pinned her bizarre behavior to her heightened spiritual sense.
Apart from her bizarre interviews, Voorhies has come under heavy fire for several scandalous Instagram posts, including one where she claimed she had lupus and another where she claimed she was not black.
After covering up the state of her mental health for many years, Voorhies finally opened up about her struggles with mental health issues during an appearance on "The Dr. Oz Show."
During the show, Voorhies also revealed her disappointment at being left out of the new reboot of the hit sitcom "Saved by the Bell." However, she revealed that she understood that her mental health would have played a part in her being left out.
LARK VOORHIES NOW
Over the years, Lark Voorhies had been very vocal about her willingness to be a part of any reunion for the popular teen show's cast.
So it was quite understandable how hurt Voorhies must have felt when her co-stars Elizabeth Berkley, Mario Lopez, and Mark-Paul Gosselaar were signed for a reboot of the series, and she was ignored.
However, it was later confirmed that Lark Voorhies would be joining the rest of the original cast to reprise their roles in the "Saved by the Bell" revival.
It is not yet known how many episodes Voorhies will be featured in when the show makes its debut on Peacock, but the reboot will catch up with a much grown Lisa Turtle as a thriving fashion entrepreneur.
One of the original cast members who would sadly not be making a return to the show is actor Dustin Neil Diamond who portrays Samuel "Screech" Powers in the hit sitcom.
On February 1, 2021, the actor died after a brief battle with stage 4 small-cell lung carcinoma. Following his death, Voorhies took to her Instagram page to post a throwback photo of herself and Dustin, alongside a heartfelt tribute.
Meanwhile, Lark Voorhies seems to have turned a corner and is gradually clawing her way back into the Hollywood landscape. Hopefully, her role in the "Saved by the Bell" revival would hasten her recovery.
Please fill in your e-mail so we can share with you our top stories!