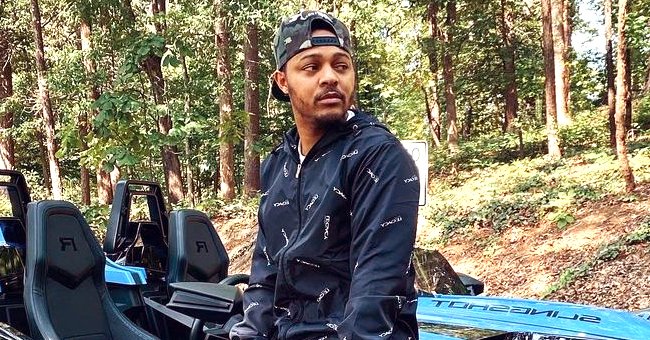 Instagram/shadmoss
Bow Wow's Son Stone Melts Hearts with His Smile & Curly Hair Dressed in Brown Pants (Photo)

Like most celebrity kids, Bow Wow's son, Stone, has his own Instagram page, which is slowly filling up with his adorable pics. A recent post on his story proved just how cute the toddler is.
Famous rapper, actor, and TV presenter Shad Moss has come a long way since he was rapping about basketball and stealing teenage girls' hearts in movies like "Like Mike." One of the reasons for his maturity is fatherhood.
Moss, 33, who is popularly known as Bow Wow, is father to a daughter, Shai Moss, and a son, Stone Moss, although the world is still getting to know the adorable boy.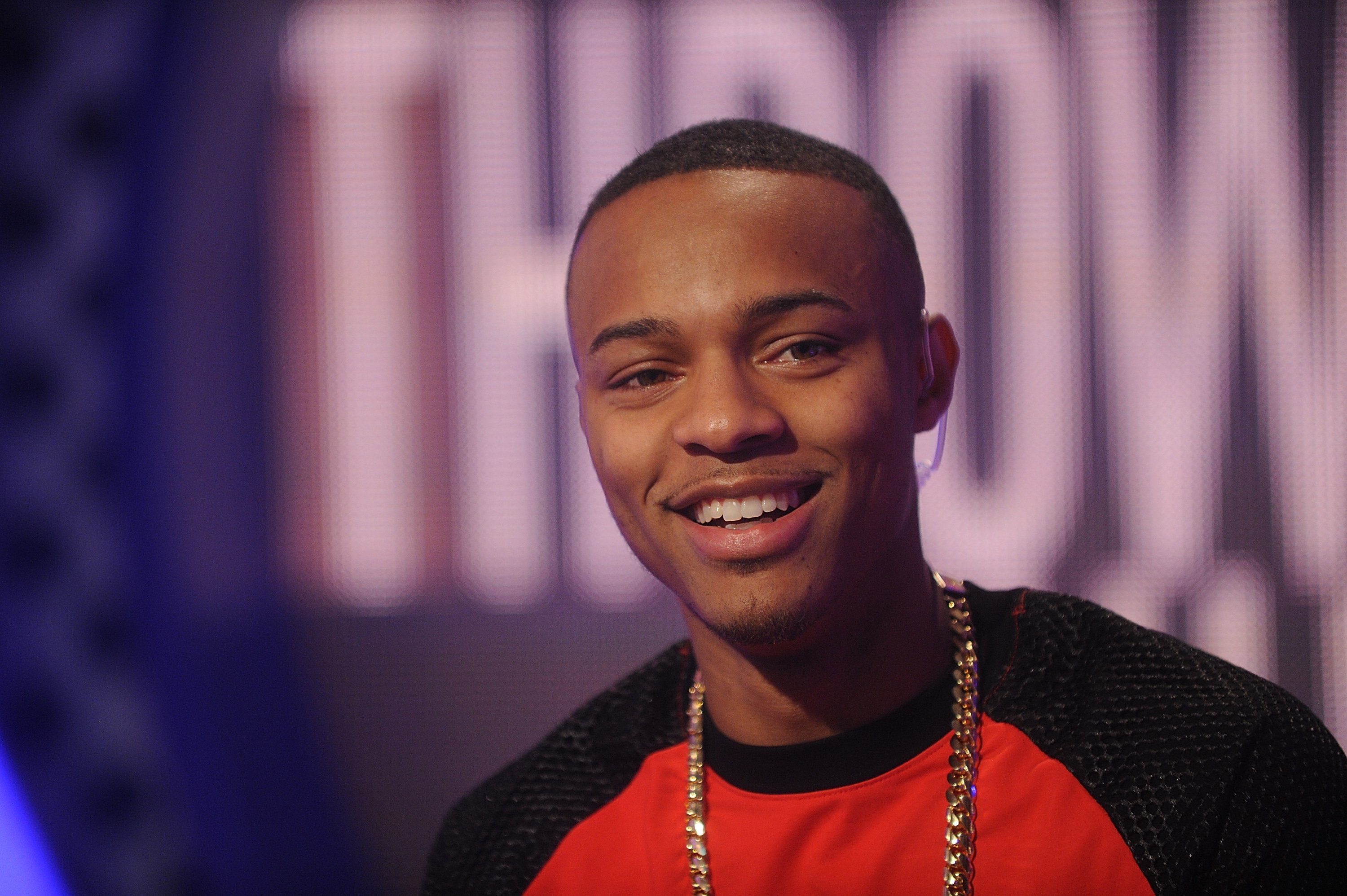 Bow Wow at the set of BET 106 and Park on June 11, 2014 in New York City.| Source: Getty Images
Stone already has his own Instagram account to give fans a glimpse into Moss's son's life. A recent story post captioned "outfit of the day" proved the baby boy is already as stylish as the hip-hop veteran.
Stone was pictured sporting a heart-melting smile as he curiously looked up at the camera above him with his cheerful face and dark curly hair while sitting on a fluffy gray and white chair.
Stone's outfit was a matching ensemble featuring a navy blue long-sleeved golf shirt, with white, brown, and yellow stripes tucked into a pair of brown pants. On his feet, he rocked tint blue lace-up shoes.
Moss said he learned how to co-parent effectively with his kids' mothers from Sean "Diddy" Combs.
The picture also showed the boy's uncanny resemblance to Moss, who only confirmed he was the child's father in September. However, rumors had been sparked weeks earlier because of the lyrics in his song, "D.W.M.O.D."
In the song, which stands for "Dealing WIth My Own Demons," the rapper alluded to the revelation as he talked about the moment his daughter, Shai, asked him about a little brother.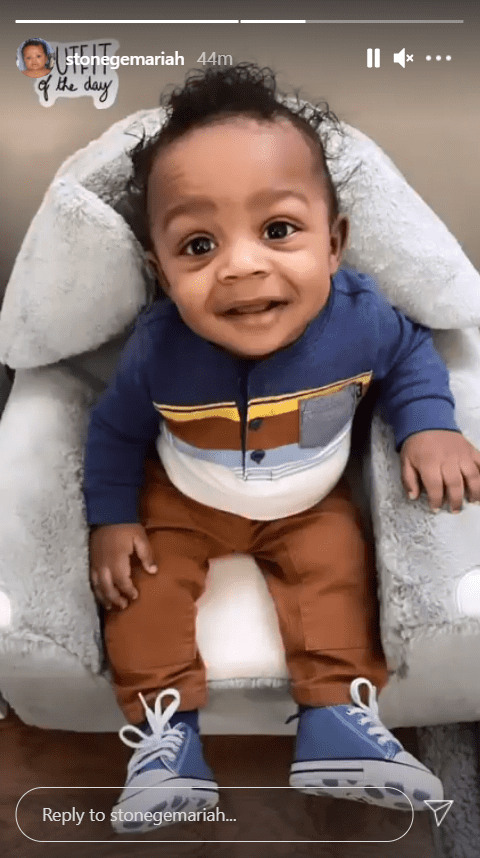 Screenshot of Bow Wow's son, Stone Moss, smiling at the camera. | Source: Instagram/stonegemariah
Although Moss kept silent about his son's birth for so long, he eventually embraced the news and shared a pic of the baby boy, whom he shares with the Instagram model, Olivia Sky.
The "Roll Bounce" actor further opened up about his son during a Twitter Q&A in January, where he finally revealed his name, which he admitted was chosen by the mom.
While it appears that Moss and Sky are not currently dating, the "Let Me Hold You" rapper maintains a good co-parenting relationship with her and Shai's mom, dancer Joie Chavis.
The "Growing Up Hip Hop" star said he learned how to co-parent effectively with his kids' mothers from music mogul Sean "Diddy" Combs and makes sure that he provides anything they need.
Please fill in your e-mail so we can share with you our top stories!