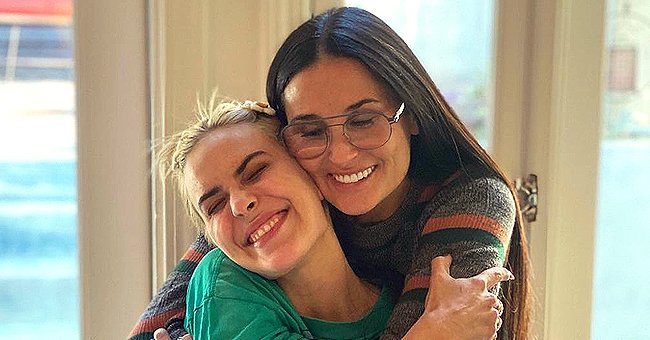 instagram.com/demimoore
Demi Moore Shares Rare Throwback Snaps as She Celebrates Her Daughter Tallulah's 27th Birthday
Demi Moore took to Instagram to share some throwback photos to celebrate her daughter, Tallulah Willis's 27th birthday. The post shows cute baby Tallulah along with pictures of her growing up.
Actress Demi Moore shared a collection of 6 adorable throwback snaps of her youngest daughter Tallulah Willis to celebrate her 27th birthday.
Tallulah is the youngest of the three children that Moore shares with her ex-husband Bruce Willis. The pictures showed a funny, care-free Tallulah from baby to young girl.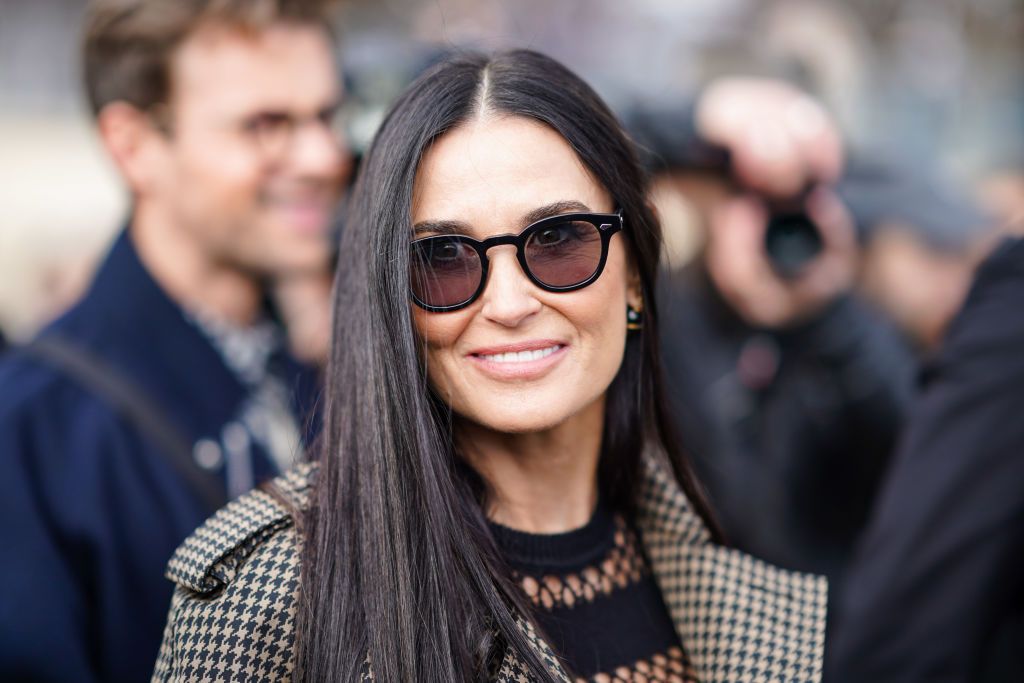 Demi Moore at Paris Fashion Week - Womenswear Fall/Winter 2020/2021, on February 25, 2020 in Paris | Getty Images
27 CANDLES
Born on February 3, 1994, Tallulah has officially made her 27th trip around the sun, and what better way to honor her journey than to take a look at where it all began.
58-year-old Moore dug through the archives to post various adorable photos of her youngest daughter, including some baby pictures and Talulah's funny faces that have been captured. The proud mom captioned the post:
"Happy Birthday Tallulah Boo! You are a magnificent being and I am so honored to be your mother."
THE WILLIS CLAN
Having Moore and Bruce Willis as parents, it is no need to wonder why their three children would also head towards the entertainment industry. Tallulah and her two older sisters, Rumer and Scout, have joined different facets of the industry.
The three girls were raised in Hailey, Idaho, by both of their parents. Moore and Willis were married for 13 years and made the tough decision to get divorced in 2013. Willis remarried and had two daughters Mabel and Evelyn, with his new wife.
FAMILY AFFAIRS
Regardless of the two splitting up, Moore and Willis still get together for the sake of spending time together as a family. Moore was joined by her three daughters and Willis with his wife and children in Idaho to quarantine together.
The big happy family hunkered down and got to spend some quality family together while the quarantine was at its strictest. The "Ghost" actress opened up about the special time, saying:
"I personally feel like I was really grateful for things slowing down and the time that we had."
SUBSTANCE ABUSE
The Willis girls, and especially Tallulah, have not been free of struggles. The 27-year-old has been very candid about her battle with substance abuse and her journey towards sobriety.
She was also diagnosed with body dysmorphia, which led to serious body image challenges and eating disorders. Rumer and Scout have both also struggled with substance abuse but have chosen to fight for sobriety.
The Willis family is unafraid to celebrate the big moments in life, whether it be a birthday or a sobriety milestone. They all also took to social media to honor Moore on her 58th birthday, making her feel very special.
Not without tribulation, Moore and her family have had to overcome many challenges, but they have chosen to succeed and persevere. With the support and love of their nearest and dearest, the Willis clan can do anything they set their minds to.
Please fill in your e-mail so we can share with you our top stories!