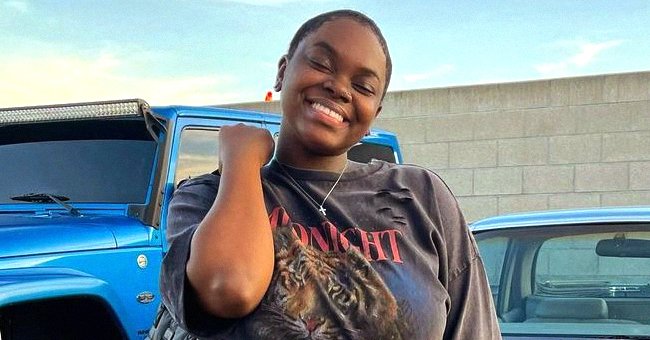 Instagram/princessbroadus
Snoop Dogg's Daughter Cori Shows off Her Slimmer Body & Reveals She Has Been Eating Healthy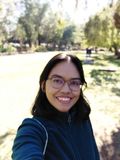 Cori Broadus, rapper Snoop Dogg's daughter, looked slimmer in her latest Instagram snap. The 21-year-old musician shared to fans the reason behind her body transformation.
After being diagnosed with a serious condition when she was a child, Cori Broadus, the youngest and only daughter of Snoop Dogg, is slowly adapting to a better lifestyle now.
Cori, who goes by her stage name "Choc," took to Instagram to share a picture of herself. The "Sittin' In My Room" songstress looks amazingly different now.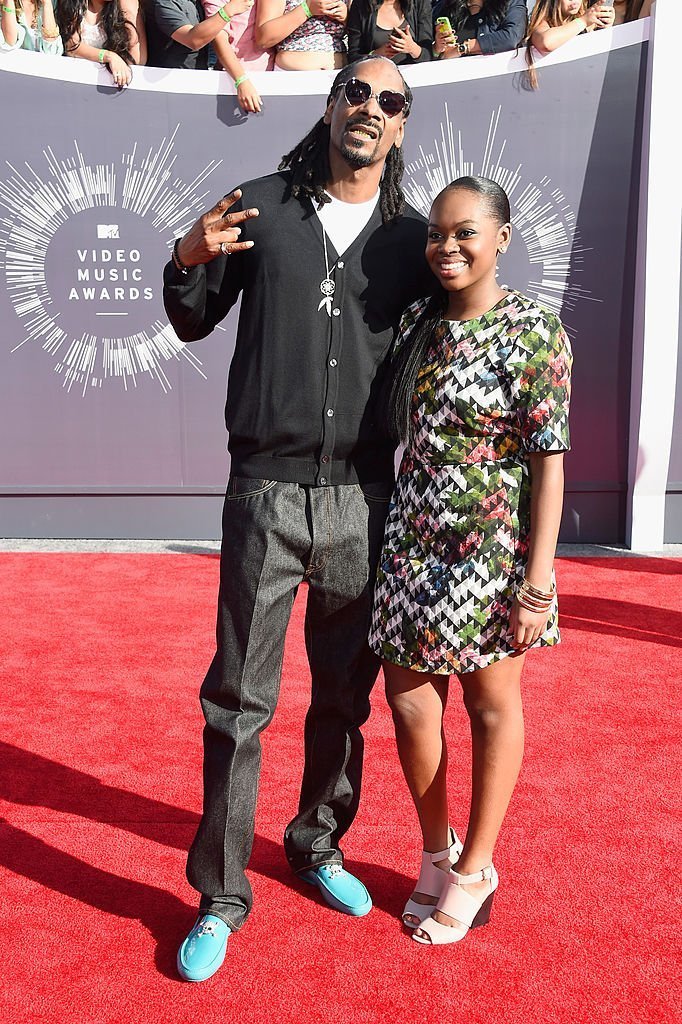 Snoop Dogg and Cori Broadus attend the 2014 MTV Video Music Awards on August 24, 2014. | Photo: Getty Images
A HEALTHY SWITCH
While at the parking lot, Cori stood in front of a vintage black car. The young musician is noticeably slimmer compared to her previous photos on her Instagram feed.
She looked comfortable in a gray T-shirt with an image of a tiger printed in front. She paired it with dark brown pants with a pink dragon print. She captioned her post:
"I been eating healthy?"
Cori's latest look earned praises from fans. Though her progress looked slow, the fans were delighted to know that she is on her way to a healthy lifestyle.
Some commented with red and blue hearts, fire, and heart-eyed emojis, while other users expressed that Cori looked cute and beautiful.
Behind Cori's body transformation, the young singer, who had her official music performance in 2019, had a difficult childhood. Her father and mother, Shante Broadus, were devastated by her situation.

A fan commented on Cori Broadus's Instagram post. | Photo: instagram.com/princessbroadus
FIGHTING A SERIOUS DISEASE
Snoop Dogg revealed in a past interview with People that he was helpless after Cori, then 6, was diagnosed with lupus. She lost a massive amount of weight and her hair was falling out.
The "Drop It Like It's Hot" hitmaker and his wife were heartbroken. Despite the rough time, the family managed to deal with their daughter's autoimmune disease.
The veteran rapper is looking for an actor who can act like him.
THE TOUGHEST GIRL
Several years after, Cori successfully defeated lupus and became a normal little girl again. Snoop Dogg shared that her daughter was the toughest child he has ever met.
The rapper, who is also father to Cordell, 23, and 26-year-old Corde, is amazed at his daughter's health progress. Cori has grown into a woman full of passion and ambitions.
Meanwhile, Snoop Dogg shared his thoughts on who would be suitable to portray him if he has a movie based on his life. The veteran rapper said that person has yet to be found.
There's no official biopic for Snoop Dogg yet, but the multi-awarded hip-hop superstar expressed that the actor would have to be someone who can win him over.
Please fill in your e-mail so we can share with you our top stories!