Snoop Dogg's Only Daughter Cori Wears a Printed T-Shirt & Cool Brown Sunglasses — See Her Look
Snoop Dogg's only daughter Cori Broadus impressed her fans with a recent picture she shared on her Instagram page. She was seen rocking a simple T-shirt and sunglasses.
Cori Broadus is famous not only because she is following in her father's footsteps, but also for her admirable sense of style which she showed with her recent Instagram upload.
The 21-year-old is becoming a favorite amongst her fans, especially among the Black community, for flaunting her natural beauty and keeping it simple.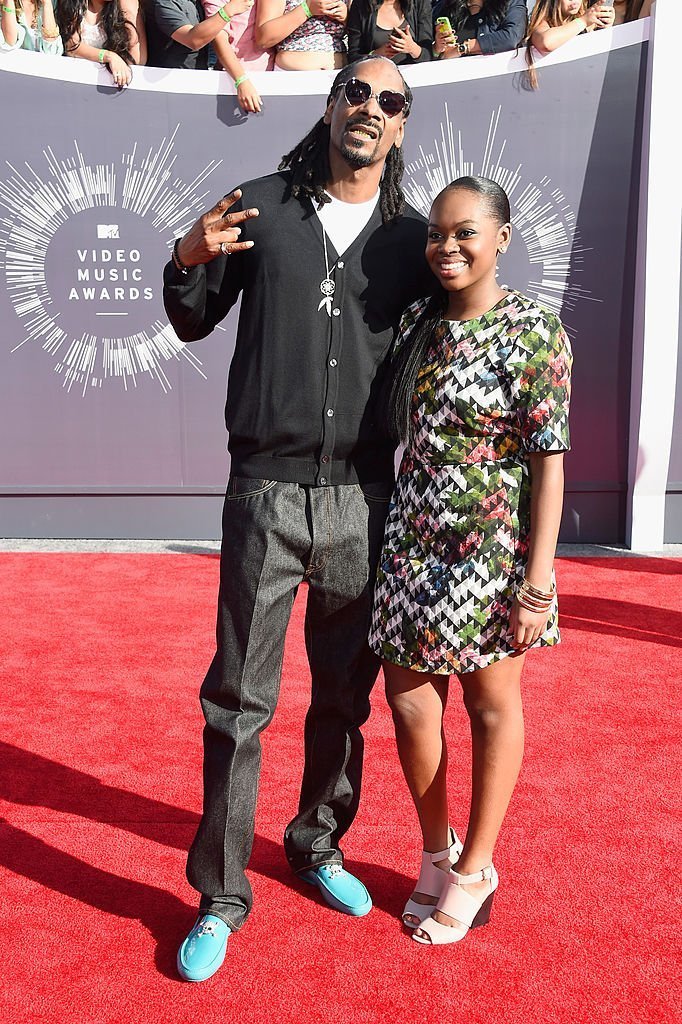 This time around, Cori looked stylish in a white T-shirt with cartoon characters on it. Adding more style to her look, Cori hung an orange muffler over her neck and posed for the camera with a pair of brown sunglasses. She captioned the post:
"Being norm is totally the new norm."
Cori's love for being natural has been a key reason why her fans love her, and this time around, they made sure they colored the post with likes and comments. 
One fan remarked that he loved the picture, while a second called the 21-year-old a beautiful young woman who inspires others with her boldness and outspokenness.
Snoop Dogg's fans commented that the rapper had found someone to carry on his legacy.
Cori, who was diagnosed with lupus at age eleven, has been rocking a cute low cut as part of her advocacy against colorism while also encouraging others to be comfortable in their skin.
The 21-year-old, a graduate of L.A.'s Ramone C. Cortines School of Visual and Performing Arts, has also been making quite a grand entry into the musical world and her fans find her to be impressive.
A few years ago, Snoop Dogg's only daughter stunned everyone when she dropped a video for her song "Sittin in My Room," and her fans loved every bit of it.
Cori was overwhelmed by the love she was getting from friends and took to her Instagram page to pay tribute to those who gave her talent a warm embrace.
Her zeal and passion have left her famous father, Snoop Dogg, with nothing but love and pride. The rap legend never wastes any time to flaunt his baby girl's act.
The proud father once fed his fans a clip of Cori's first performance, and they loved it. Snoop Dogg's fans commented that the rapper had found someone to carry on his legacy.