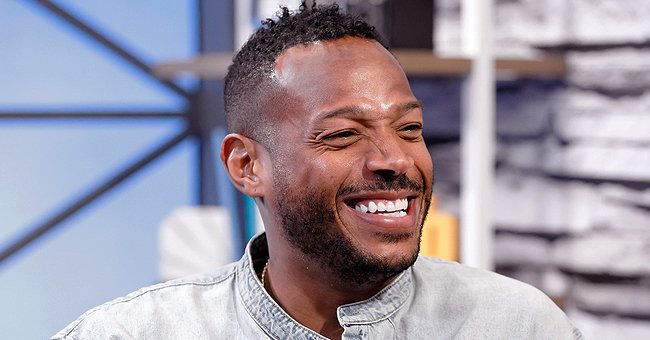 Getty Images
Marlon Wayans Shares Photos of His Kids on Son Shawn's 19th Birthday Showing Their Strong Bond
Marlon Wayans took to Instagram to mark his son Shawn's 19th birthday which he celebrated with a heartfelt tribute and plenty of throwback photos of the good times they've shared.
February 3 was a special day for comedy actor Marlon Wayans, whose only son, Shawn Howell Wayans, celebrated his 19th birthday. The "White Chicks" actor was excited and emotional in a sweet tribute shared on Instagram.
The post was a slideshow that featured several photos of Shawn from when he was a toddler to his more recent pics as a teenager while exhibiting the strong father-son bond between the pair.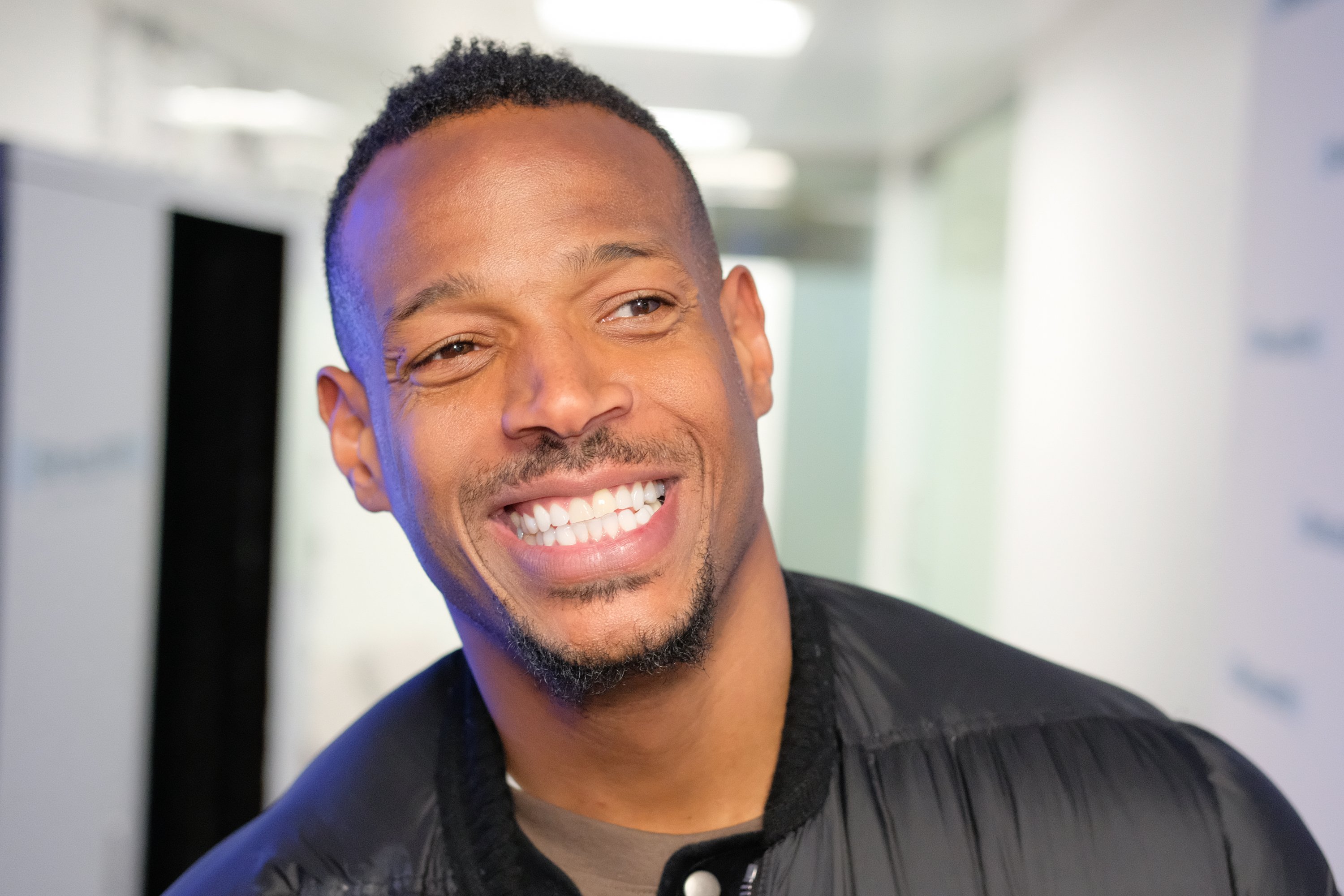 Marlon Wayans at the SiriusXM Studios on March 2, 2018 in New York City. | Source: Getty Images
In the pics, Marlon could be seen spending time with Shawn on different occasions and embracing him affectionately. Shawn's sister, Amai, was even featured in one hilarious photo of the actor disguised as an elderly man.
The "Little Man" star also showcased pictures of his son hanging out with friends. In one photo, Shawn and two friends wore cool costumes with Shawn dressing as "Batman," while in another, he and a friend posed at a Benihana restaurant.
Along with the pictures was a lengthy caption in which Marlon praised his son's wit, intelligence, humor, athleticism, and sweet, generous nature. He also gave Shawn, who was named after his uncle, some encouragement. He advised:
"Remember, you can be anything you choose to be as long as you're willing to work hard for it and NEVER GIVE UP. The world is yours baby boy, go get it. I got your back."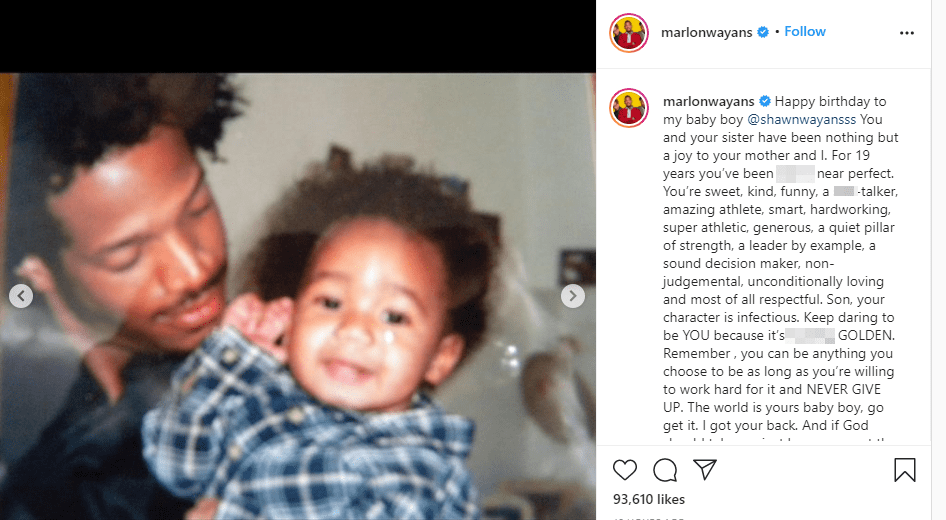 Screenshot of photo of Marlon Wayans and Shawn Howell Wayans. | Source: Instagram/marlonwayans
Marlon ended his long tribute by declaring his love for Shawn, which he has showcased not only on social media but in real life. The actor is incredibly protective of his talented son and has previously made headlines for it.
In December 2019, the "Scary Movie" comedian attended his son's high school basketball game and caused a stir when he confronted the referees, hurling profanities after what he deemed to be poor officiating.
While Marlon is entirely supportive of Shawn's impressive court skills, he also shows the same level of support when it comes to more controversial matters, like his daughter Amai's sexual orientation.
Despite hostile reception from some fans, the "A Haunted House" actor completely accepts and loves his daughter. He openly showed his support by sharing a sweet Instagram tribute to her during Pride month in 2019.
While some of Marlon's followers disagreed with his level of agreeability with his openly gay daughter, he stood by his words and reiterated that Amai's sexuality was her choice. His words were also proof of his progressive parenting style
The 38-year-old actor truly believes in allowing his kids to make their own choices. He also stands by the philosophy that being friends with them creates an environment where the kids are more honest and better guided.
Please fill in your e-mail so we can share with you our top stories!