Marilyn Manson's Ex-wife Dita Von Teese Breaks Silence after Evan Rachel Wood's Abuse Scandal
Three years ago, Evan Rachel Wood claimed a former partner had sexually assaulted her and recently named him as Marilyn Manson. Now his ex-wife is contradicting her claims.
Evan Rachel Wood alleged that a former partner beat and raped her while addressing Congress in 2018. She spoke up in the effort to push for a bill that would give better protection to sexual-assault survivors.
Wood claimed the unnamed person tortured her physically to have the actress prove her love for him. She alleged that moment made her wish she could die instead of going on.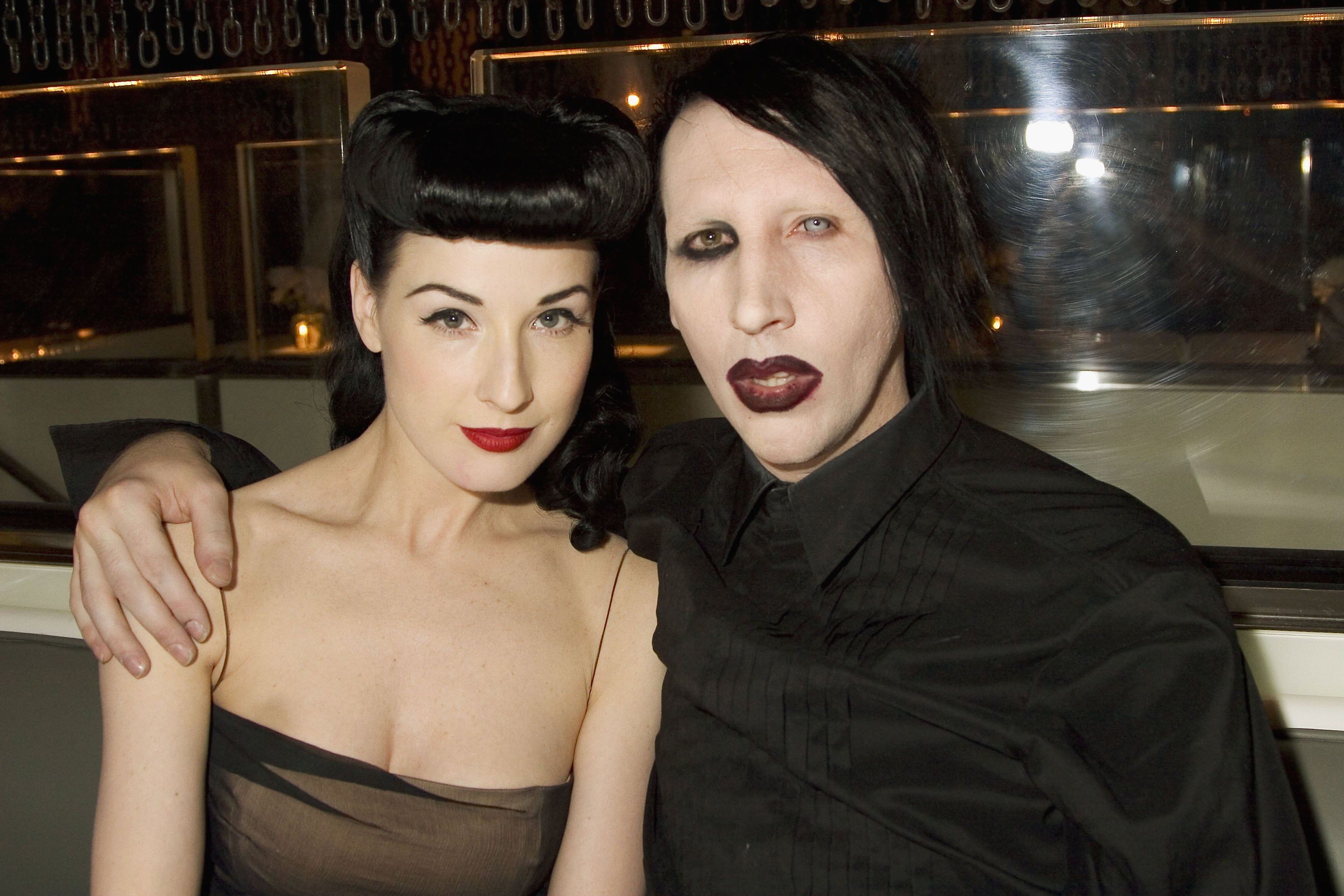 The "Westworld" actress claimed, at the time, that she wasn't going to name the ex because she didn't feel safe. However, for the very first time, on February 1, 2021, she broke her silence.
Taking to Instagram, she shared a statement where she named him as Brian Warner or Marilyn Manson as he's known to his fans. She alleged the rock star started grooming her when she was a teenager.
The star claimed he abused her for years and brainwashed and manipulated her into submission. Wood explained that she was speaking out to expose him and to stand with other victims.
Besides the actress, four other women have accused Manson of abusing them. However, the rock singer's ex-wife, Dita Von Teese, has taken to social media to defend the musician.
On Wednesday, the burlesque personality who was married to Manson in 2005, shared a statement on Instagram. The former couple actually dated for five years before getting married.
Another star who once dated Marilyn Manson was actress Rose McGowan.
In her post, she revealed that she'd taken so long to speak up because she was processing the news. Von Teese thanked those who'd shown concern for her wellbeing and shared her appreciation for their kindness.
The star, who ended up filing for divorce from the singer in 2006, shared in 2007 that something bad happened for her to move out of their house after being together for 6 years. In her post, she stated:
"Please know that the details made public do not match my personal experience during our 7 years together as a couple."
The "Queen of Burlesque" insisted that she wouldn't have married Manson if anything untoward had happened all those years back. She shared that she ended up leaving because of drug abuse and infidelity, but noted:
"Abuse of any kind has no place in any relationship."
Von Teese encouraged those who had suffered to find ways to heal and get the strength they required to "fully realize yourself." Another star who once dated Manson was actress Rose McGowan.
She dated Manson in 1991 and got engaged to him for two years before ending things in 2001. In 2015, the "Charmed" actress claimed drug abuse was a factor in their relationship's failure.