UCLA Gymnast Nia Dennis Talks about the Importance of 'Black Culture' in Gymnastics
UCLA gymnastics star Nia Dennis opened up about the need to promote black culture in gymnastics. This comes only a few days after the 21-year-old went viral for a Black-themed floor routine.
Through her gymnastics moves, internet-famous UCLA gymnast Nia Dennis is creating awareness for the representation of Black people in the sport.
In January, Dennis garnered reactions from internet users after a video of her doing a floor routine at her team's competition against Arizona State University went viral.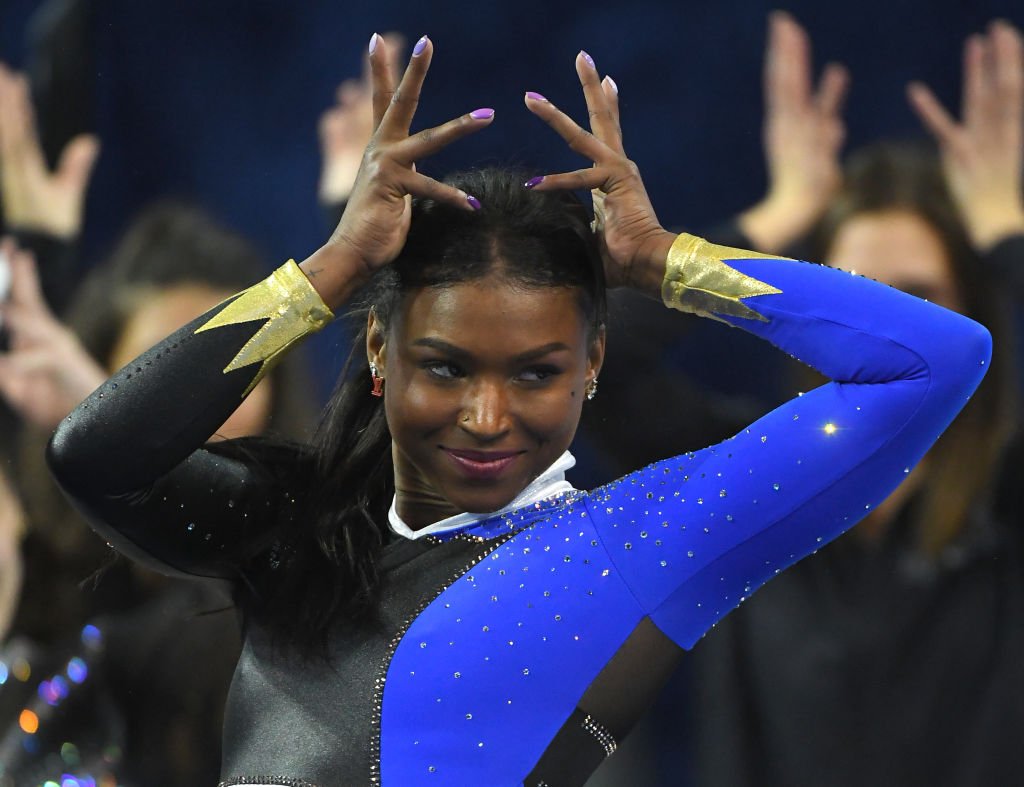 The spirited video saw Dennis performing to a collection of songs from famous Black musicians like Kendrick Lamar, Missy Elliot, Soulja Boy, and Beyoncé.
Speaking to People, Dennis admitted that her choice of songs was put together to make people aware of Black culture in gymnastics. The 21-year-old said:
"There's not a lot of Black gymnasts, so representation is very important, and I wanted to bring the Black culture to the sport of gymnastics."
Not only did Dennis's captivating video turn her into an internet sensation, but the routine also landed her school a win against the Arizona State University team.
While Dennis is undoubtedly excited about her team's victory, the 21-year-old is more interested in how she can continue using her talents and skill set to promote Black excellence.
Apart from rocking it out on the floor, Dennis has impressive skills on the vault, reportedly said to be her favorite apparatus.
Though she received more recognition for her recent spirited video, Dennis's fame on the internet and her advocacy for Black people did not just start.
The 21-year-old first went viral in 2020 after performing a unique floor routine, paying tribute to Historical Black Colleges while also celebrating universities' glamourous homecomings.
With this theme, Dennis also referenced the work of a Black music icon, Beyoncé, who had previously employed a similar theme during her 2018 headlining performance at Coachella.
Dennis's impeccable floor performances show one thing — she enjoys dancing, and she is amazing at it. The gymnast's love for dance is evident on her social media, which is splattered with several dance videos.
Apart from rocking it out on the floor, Dennis has impressive skills on the vault, reportedly said to be her favorite apparatus. In all, this 21-year-old is a shining star in gymnastics.
Dennis's remarkable talent can be linked to years of training. The 21-year-old reportedly started gymnastics in 2006, meaning she has been doing the sport since little.
With Dennis's love and respect for Black culture, she has undoubtedly earned a place in the hearts of many. This 21-year-old has indeed made the Black community proud!