Meet UCLA Gymnast Nia Dennis, Who Is Popular for Her Viral Videos — inside Her Personal Life
UCLA gymnast Nia Dennis has become an internet sensation not just for her amazing skills but also for her viral dance video, which has made her a fan favorite. Here's a look inside her personal life.
21-year-old Nia Dennis is finding her way into the hearts of millions with her viral videos. The gymnast is hugely gaining popularity with her clips that are proving to be sensational.
Dennis recently got an almost perfect ten for her first-place floor routine which featured an impressive technical display and incredible dance moves. She has gained the attention of celebrities like Ellen DeGeneres and is still making waves.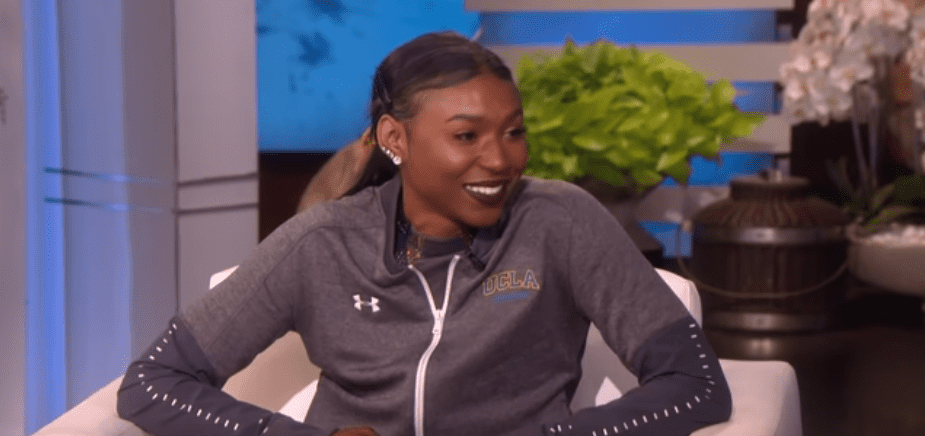 BLACK CULTURE
Dennis' routine has been lauded for her celebration of Black culture. Her dance steps are her way of showcasing how proud she is of her Black roots.
Her cultural flamboyance has gained widespread attention from other Black stars. In an interview, the 21-year-old reportedly said that she loves to incorporate her culture into her routine. 
While she admitted that she loves to dance, celebrating her Black roots is a big part of her life. Everything she does is a tribute to those who have gone ahead of her.
Olympian Simone Biles once commended her for one of her incredible routines.
Her brave routine once caught the eye of Missy Elliot, whose songs she sometimes uses for her performances. Dennis is fast making herself a symbol of Black excellence.
SHOULDER INJURY
According to reports, the entertaining gymnast had a long term shoulder injury corrected last year. Despite her injury, Dennis still endeavored to put up her best performance.
In an Instagram post she shared of herself in the hospital, Dennis promised her fans that she would return from the injury better than ever.
A FAMILY GIRL
The bulk of where she gains her strength is her close bond with her family. For Dennis, her family is her greatest source of strength and encouragement.
Dennis's ten-year-old little sister, Maya, makes her want to do better. According to the gymnast, Maya looks up to her, and this, more than anything else, inspires her.
CELEBRITIES COMMENDING HER PERFORMANCES
Dennis is no stranger to the spotlight and having her clips go viral. Her unique routines have found their way into millions of eyes, and sometimes, they gain the attention of other stars.
Olympian Simone Biles once commended her for one of her incredible routines. Simultaneously, other stars like Alicia Keys and the United States Vice President Kamala Harris praised her for her Beyoncé-inspired routine.
BEYONCE LOVED IT
During an appearance on "The Ellen DeGeneres Show,"  host DeGeneres told Dennis that Beyoncé loved her routine that was inspired by her, and this left the 21-year-old overjoyed.