Joseline Hernandez Turns Heads with Her Curves Posing in Front of a Lavish Car in a Slit Dress
Joseline Hernandez is gearing up for the second season of her reality series, "Joseline's Cabaret," and teased fans with a revealing photo of herself posing in front of a cool red Ferrari.
"Love & Hip Hop" star Joseline Hernandez is known for her jaw-dropping and provocative sense of style and fit physique which she is always proud to flaunt. 
In her latest Instagram post, the "Peurto Rican princess" got dolled up and posed for the camera to promote the second season of her drama-filled reality show, "Joseline's Cabaret."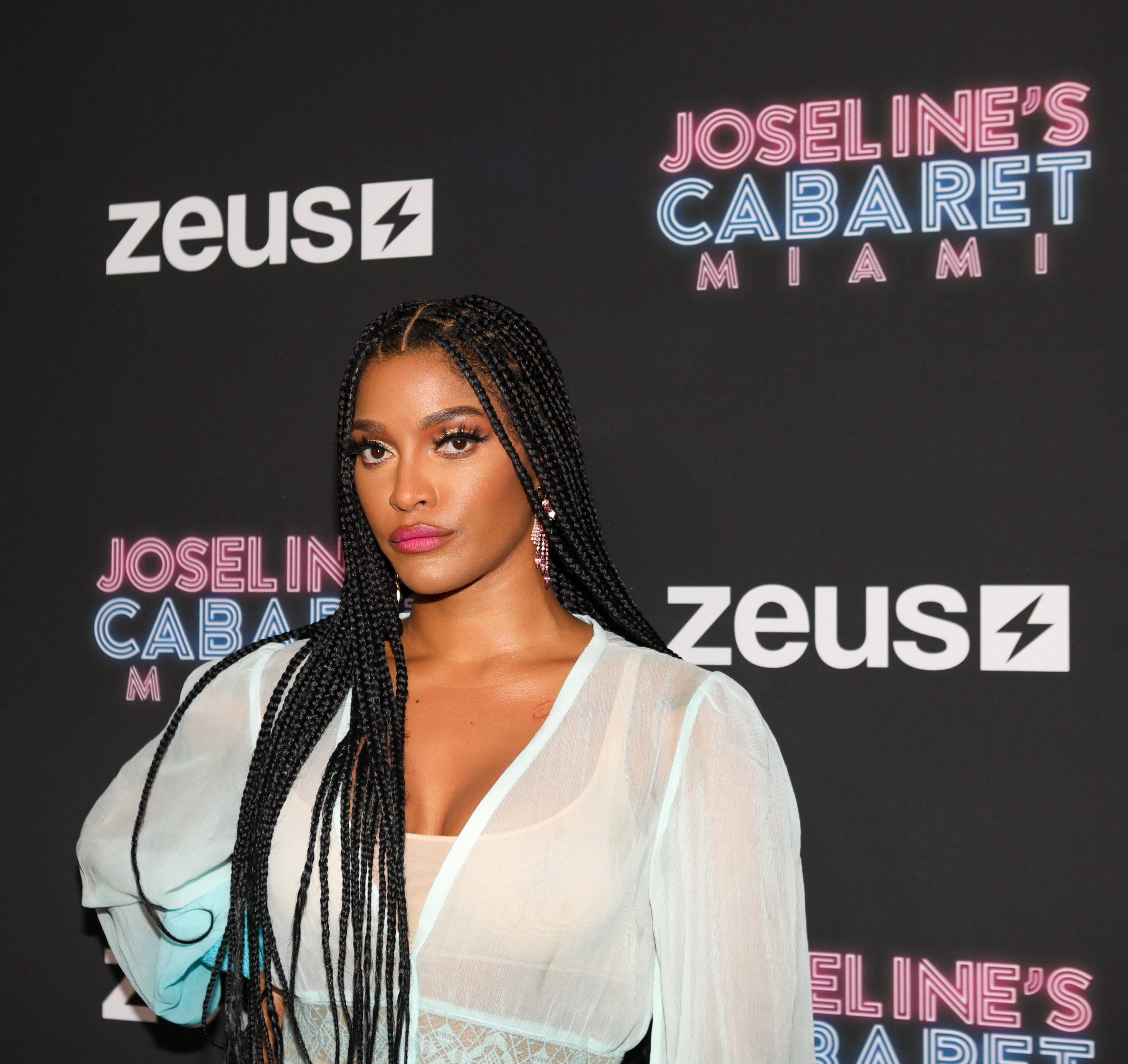 Hernandez posed in a sexy squat position which showed off her fit thigh and teased her alluring derriere. The 34-year-old donned a glamorous black velvet dress with white feathery details along the top.
The figure-hugging dress came with matching gloves, and on her feet, she rocked a pair of black printed ankle boots. Hernandez's look was completed with elegantly styled long hair and pretty teardrop earrings.
The elegant look was a far cry from the more revealing outfits Hernandez has rocked in the past. She left fans drooling when she shared a series of sexy snaps back in 2018.
Hernandez was dressed in a sparkling chain bra and matching head-piece. Although the reality star wore jeans for bottoms, the see-through top left very little to the imagination.
While Hernandez still enjoys flaunting her body, she has toned down in terms of behavior. The rapper had gained a reputation for being loud and aggressive but last year she claimed to have changed.
The "Marriage Boot Camp" star credited her daughter, Bonnie Bella Jordan, for inspiring her to be more sociable, which is why the star was distraught when she lost custody of her daughter in November 2019.
Hernandez and her ex-partner, reality star, and music producer,  Steven "Stevie J" Jordan, 49, had been embroiled in a bitter custody battle for their daughter, who was born in 2016.
The battle had its ups and downs, but the two stars eventually found a way to get along for Bonnie's sake and were co-parenting amicably despite some disagreements about Hernandez's current boyfriend.
Hernadez has been dating a man known as Balistic Beats since early 2019, even though Jordan expressed that he didn't appreciate Beats having any relationship with his daughter, Bonnie. 
However, Hernandez was not bothered by her ex's comments and feels that her new beau is a great father. The couple has already started thinking about having kids together in the future.