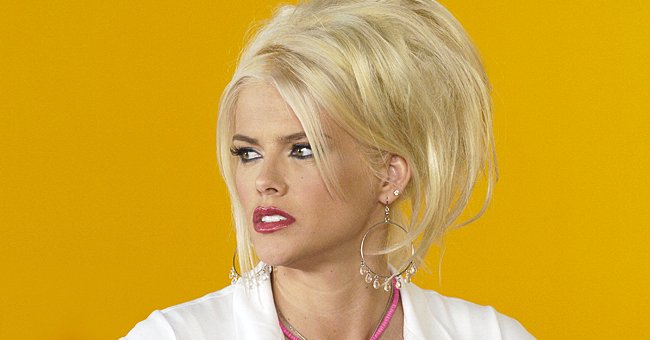 Getty Images
Anna Nicole Smith's Daughter Dannielynn, 14, Looks like Late Mom as She Explores Her Past

Anna Nicole Smith's daughter Dannielynn is now a teenager, and the resemblance between herself and her late mother could be seen in a new episode of "20/20."
Anna Nicole Smith had a beautiful daughter named Dannielynn a few months before she passed away, and now the daughter is a teenager who bears a striking resemblance to her.
In a recent tweet made on Twitter by ABC "20/20," a trailer showed Dannielynn and her father, Larry Birkhead, trying to find pieces of information about Smith and some of the places she visited when she was alive.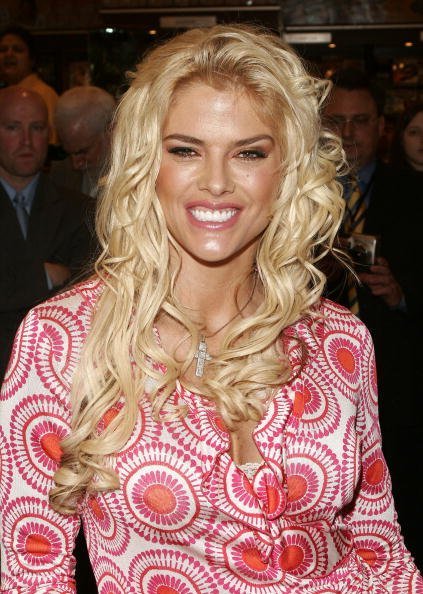 Anna Nicole Smith at Grand Central Station in New York City.| Photo: Getty Images.
In the "20/20" special, which is set to air amid the 14th anniversary of Smith's death, the father and daughter duo gets to visit the influential places in the late model's life for the first time.
Larry and Dannielynn visit places like Mexia, Texas, where Smith grew up. They also connected with some of her high school friends who shared their memories of her. The tweet read:
"What happens when Anna Nicole Smith's family goes in search of her past?"
The visit's idea is to help Dannielynn connect with her mother and get a peek into her life and what she was like seeing as she never met her mother and knew her.
In Los Angeles, they visit several sentimental locations, and Dannielynn sees some of her mother's memorabilia from her life and career that were kept in a safe place, following the model's death.
Like her mother, Dannielynn is enthusiastic about being a model.
While the trip was beneficial for Dannielynn, it was also helpful for Larry as he got to know a whole lot more about his late partner, especially her early years and what her upbringing was like.
The documentary is also set to reconcile how Smith was in public and what she was like in private as Vickie Lynn Smith. It would also highlight some shocking details about her death.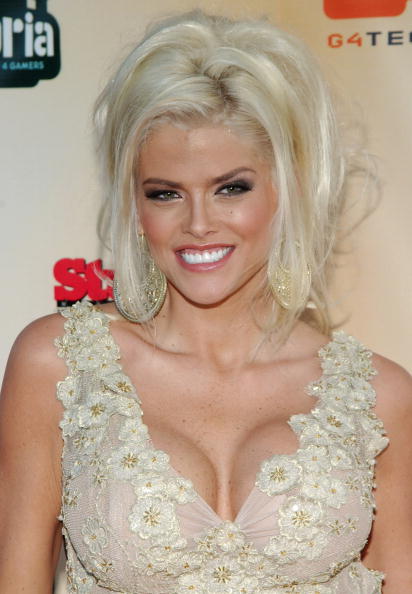 Anna Nicole Smith during "G-Phoria - The Award Show 4 Gamers" in Los Angeles, California.| Photo: Getty Images.
On why he was doing this, Larry said he wanted his daughter to know a ton of things about her mother and who she indeed was without having to be fed by the public perception of her.
Smith rose to fame as a model after dropping out of high school at 14. She married her first husband, Billy Smith, at age 17 and welcomed her first child Daniel in 1984.
She also got married to Texas oil tycoon J. Howard Marshall II in 1991. Her marriage to Marshall was frowned upon by many who felt she was with him because of his money as he was 89 and she was 26 at the time of their marriage.
Sadly, Smith died on February 8, 2007, five months after Dannielynn's birth. The cause of her death was said to be a drug overdose that occurred in her maternity hospital room in Nassau, Bahamas.
Like her mother, Dannielynn is enthusiastic about being a model but seems to have a passion for acting, although her father wants her to enjoy her childhood and make those decisions when she is older.
Please fill in your e-mail so we can share with you our top stories!