Serena Williams Expresses Her Disappointment as She Sits in an Empty Stadium — Here's Why
Superstar tennis player Serena Williams recently shared a picture of herself sitting in an empty stadium while expressing her disappointment over her injury.
23-time Grand slam winner Serena Williams shared a picture of herself sitting in an empty stadium while taking a day off. She captioned the post:
"I'm really disappointed I can't finish out this #yarravallleywta tournament going to take a day off to get my shoulder ready for the @australianopen..."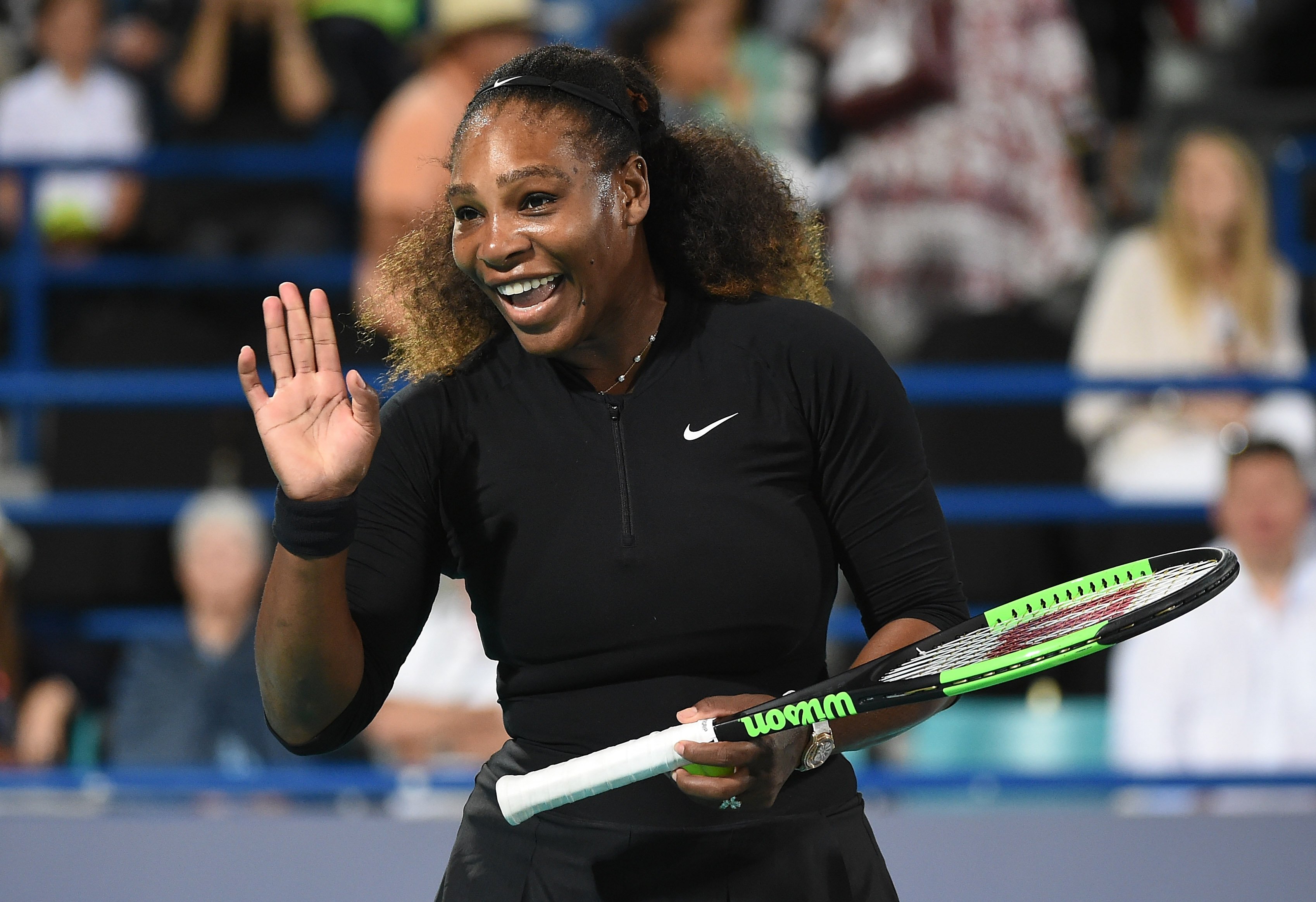 Following Williams' post about feeling disappointed, her fans took to the comments section to encourage her and offer her words of hope. Someone said:
"It was so exciting following you along with the tournament! Rest up! We'll all be there with you at the AO! ??."
Others expressed that the tournament without Williams in it was not going to be the same and they wanted her to recuperate and feel better in time for the Australian Open.
Someone added that they were disappointed that Serena could not be in the tournament but that her health and well-being were the most important, and she needed to adhere to her trainers' instruction so that she can feel better.
She admitted that it was harder because she had her daughter with her.
Williams withdrew from the Australian Open tune-up tournament after injuring her right shoulder within hours of setting up a semifinal match against top-ranked Ash Barty.
Although the tennis champion usually doesn't play in a tournament in the week before a Grand Slam event, she made an exception before last year's US Open and for this year's Australian Open because of the disruption caused by the COVID-19 pandemic.
The 39-year-old athlete was playing her first tournament since withdrawing from the French Open because of an Achilles tendon injury in October when the shoulder injury occurred.
Like all the other Australian Open players, Williams was subjected to "insane" COVID-19 protocols that required them to quarantine for 14 days when they got into the country. She traveled with her daughter Olympia.
In a chat, she told Stephen Colbert that the measures were extremely strict and super intense but that she loved it because it made the players feel safer and less prone to the virus.
The tennis star is quarantining in Adelaide ahead of the first Grand Slam of the year, set to begin in Melbourne on February 8, 2021. She, alongside 1200 people, are isolating for weeks in several hotels to create a bubble 
Williams admitted that it was harder because she had her daughter with her, but in as much as it was inconvenient, she was happy to oblige if it meant others were going to be safe.
Although there is no information about her husband, Alexis Ohanian, being there with her, he has been supportive all the way and even recently defended her against trolls.