Jazmine Sullivan Slayed during Super Bowl Performance in a $2100 Crystal Stitch Blazer & Pants
Multi-Grammy-nominated singer Jazmine Sullivan took the Super Bowl LV stadium by the storm with her mesmerizing vocals and dazzling ensemble that deserves extra attention. 
Thirty years after Whitney Houston belted out arguably the most iconic version of the "Star-Spangled Banner" in a white tracksuit during the Super Bowl, Jazmine Sullivan took it upon herself to pay homage to the late legend. 
Sullivan paid tribute to the icon by wearing a tracksuit similar to the one Houston wore during rehearsal. The songstress looked stunning then, but her jaw-dropping look for Sunday's performance was something else.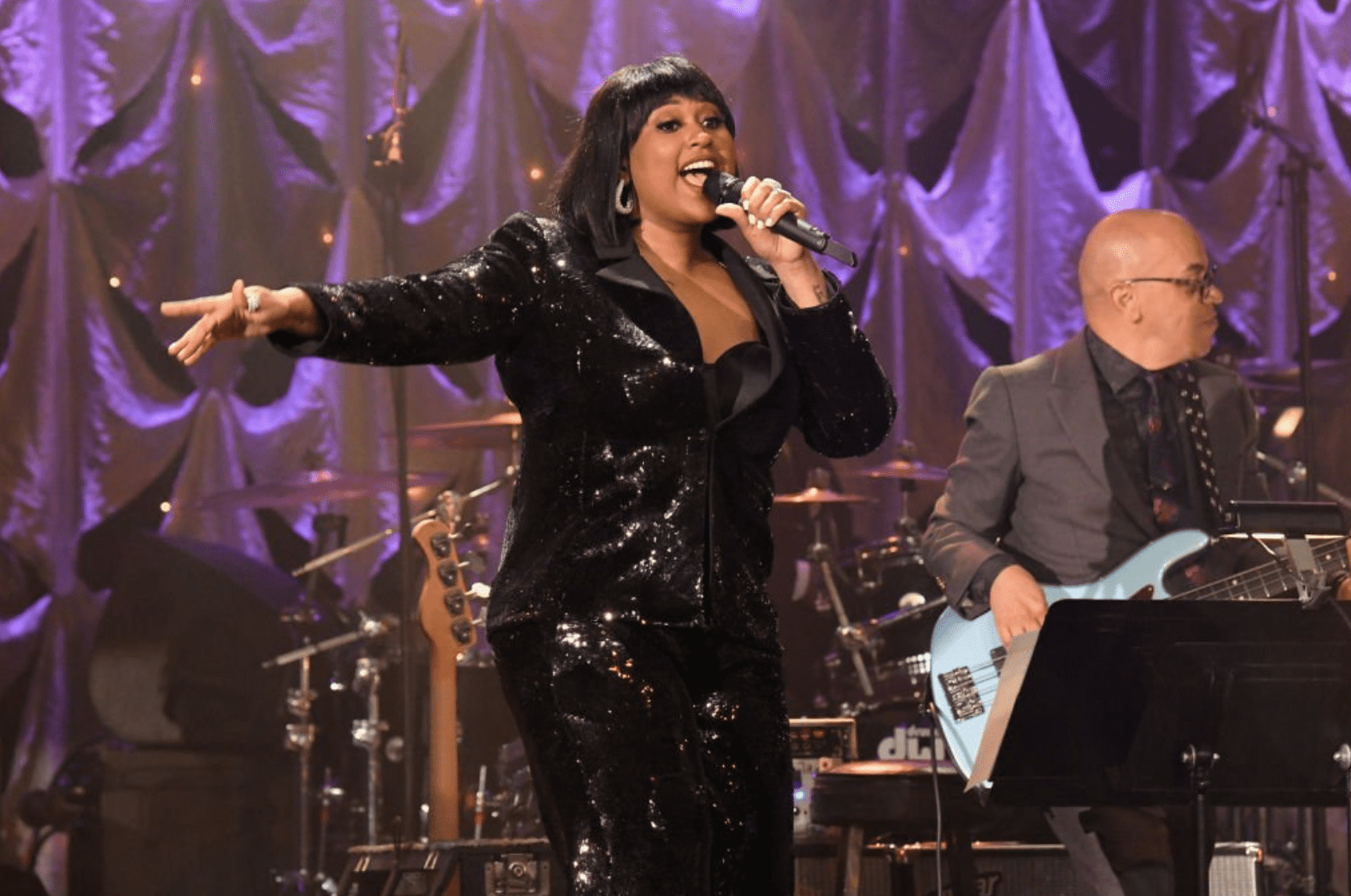 The 12-time Grammy nominee walked into the stadium looking like the precious gem that she is. She stunned in a white AREA corset blazer dress with stitched crystals. 
The stunning double-breasted blazer retails for $1,550. Sullivan paired it with matching track pants with crystal stitch trim at the side seams. The AREA number retails for $550. 
The cherry on the top was the crystal hairpiece that Sullivan tied on the back. Polished in brass and with crystal fastened to a headband with loose fringe, the jewelry looked regal. It retails for $450. 
It has been a monumental year for Sullivan.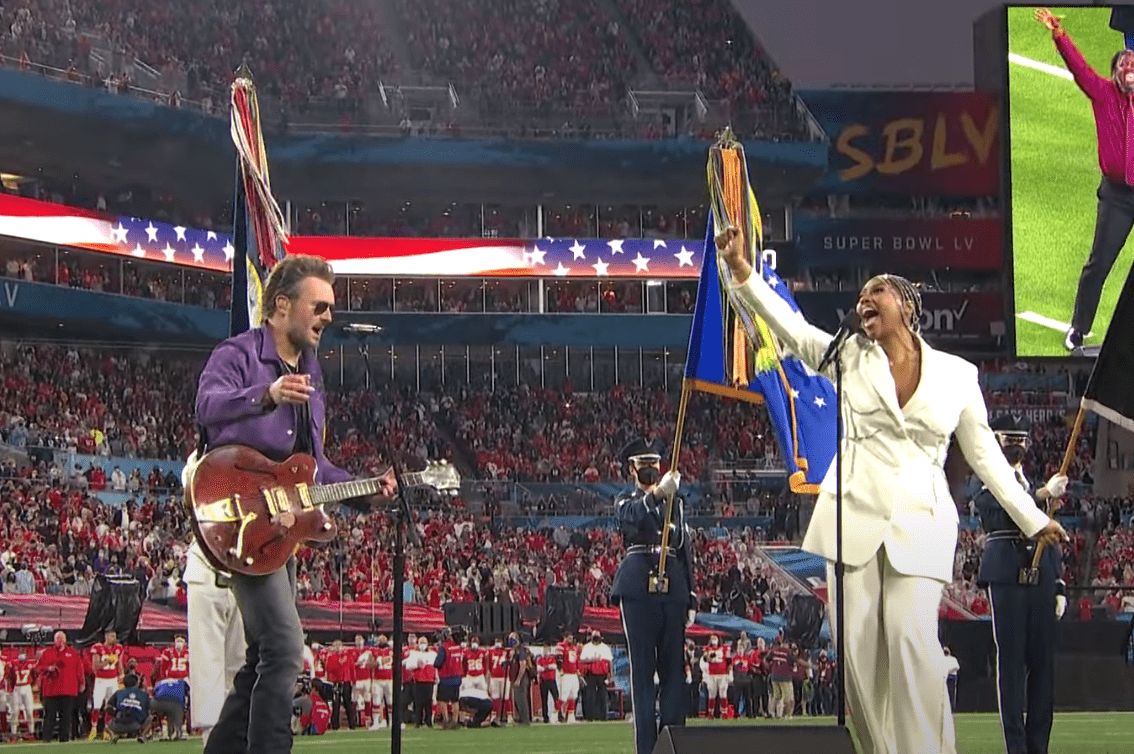 Fans were quick to point out how the jewelry was reminiscent of Houston. "Ok [Jazmine Sullivan] giving us Whitney Houston vibes from "The Bodyguard" at the [Super Bowl]," one of them wrote. 
Sullivan and Eric Church kicked off the annual championship with their unlikely pairing. Church sang the anthem solo at first with his soulful voice. Sullivan then took it to the next level with her mesmerizing vocal range. 
In January, Sullivan said she had never met Church, but she was pretty excited to blend their R&B and country sounds. She thought it would be amazing to mix different sounds and show unity. 
The collaboration is the first of its kind in over 17 years. In 2003, Aretha Franklin and Aaron Neville, another unlikely pairing, sang at the Super Bowl XL to deliver a powerful performance. 
It has been a monumental year for Sullivan, who released her fourth album, "Heaux Tales," in January after spending six long years away from the spotlight. Her last album was in 2015. 
Suillivan's biggest record yet featured collaborations with Ari Lennox. With tracks like "Ari's Tale," "Donna's Tale," and "Rashida's Tale," she wanted to empower women through their own narratives.