Simone Biles Makes Her Second Appearance at the Super Bowl as a Cardboard Cutout — See Photo
Like any football fan, Simone Biles was also at the Super Bowl XV in Tampa, Florida. The world-renowned gymnast's presence at the annual event was unexpected.
Simone Biles, the gold-medalist olympian, recently surprised fans gracing Super Bowl LV, the most-watched football championship event in the United States. 
The 23-year-old gymnast took to Twitter to share a snap of herself sitting on one of the chairs at the Raymon James Stadium, the championship game venue.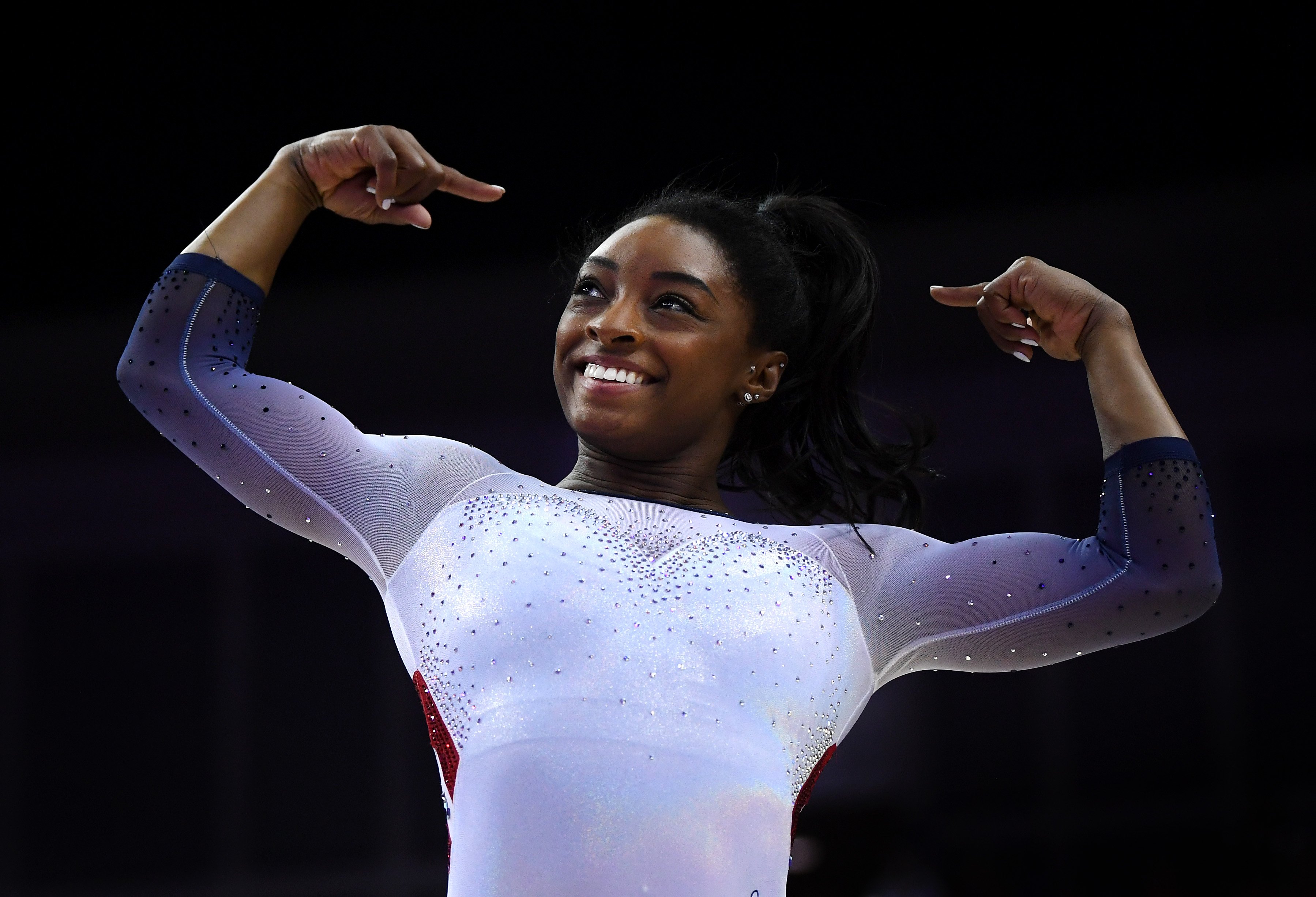 AN UNEXPECTED APPEARANCE
After Biles posted her picture, fans expressed amusement at the comment section as they initially thought she was actually there at the stadium. It turns out the gymnast superstar fooled them. 
The picture showed that it was just Biles's cardboard cut out of herself. Her cut-out image was seated next to other young boys dressed in jersey shirts, all made out of cardboard boxes too. Biles tweeted:
"My second Super Bowl appearance." 
One of the fans in the comment section expressed that Biles's comedic chops are as good as her gymnastic abilities and that she can have her own television show.
A Twitter user also chimed in, laughing, and told Biles that she is lucky to be there in another form, while another user tweeted that the gymnast looked good in her snap. 
Earlier, the National Football League announced that they would limit the Super Bowl attendees due to the COVID-19 pandemic. The organization would only allow 22,000 spectators to the event.
Your comedy "chops" are up there with your gymnast abilities. When are they giving you your own tv-show?

— Bob Germanovich (@BobGermanovich) February 8, 2021
DATING A FOOTBALL STAR
Football has since been linked to Biles since revealing to Instagram in August 2020 that she is officially dating 25-year-old National Football League star, Jonathan Owens. 
She was with Ervin since 2017 and parted ways in March last year.
ha, ha, looking good, Simone! ✨😀

— Gymnast Salute! (@GymnastSalute) February 8, 2021
UNWAVERING SUPPORT
Last year, Biles showed her utmost support to Owens when he and his team, the Houston Texans, had a match against the Chicago Bears. Despite the Texans' loss, Biles's support to Owens was unshakeable. 
Besides supporting each other's career, Biles and Owens had spent their first Christmas together. The four-time Olympic gold medalist shared on Instagram a picture of herself on her boyfriend's back.
my second Super Bowl appearance 🎉 pic.twitter.com/EKXR6SNWRa

— Simone Biles (@Simone_Biles) February 8, 2021
Biles, who is reportedly eyeing the 2024 Paris Olympics, was in a relationship with fellow gymnast Stacey Ervin, Jr. for three years. She was with Ervin since 2017 and parted ways in March last year.
The top gymnast, who wowed fans with her hard abs and toned legs, previously shared in a past interview that her split with Ervin was for the best.