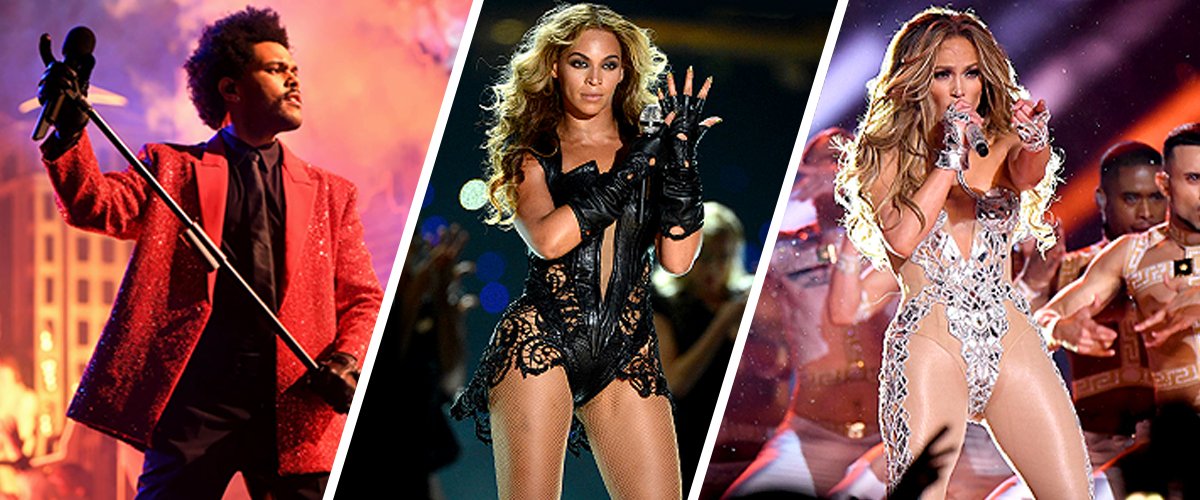 Getty Images
Super Bowl Best Fashion Moments over the Years — Beyoncé, Prince, Diana Ross and More
The Super Bowl Halftime Show is one of the most coveted gigs for any entertainer, and over the years some of the biggest stars have stepped out in extravagant costumes for their performance.
The Super Bowl isn't just the most anticipated NFL game of the year, it is also the most coveted stage for music icons who strive to present the most vibrant show and most fabulous costumes.
In 2021 it was The Weeknd's turn to dazzle America, but in the past, the stage has been owned by such legendary performers as Jennifer Lopez, Shakira, Madonna, Prince, Lady Gaga, Katy Perry, and Diana Ross, and they stunned with their style.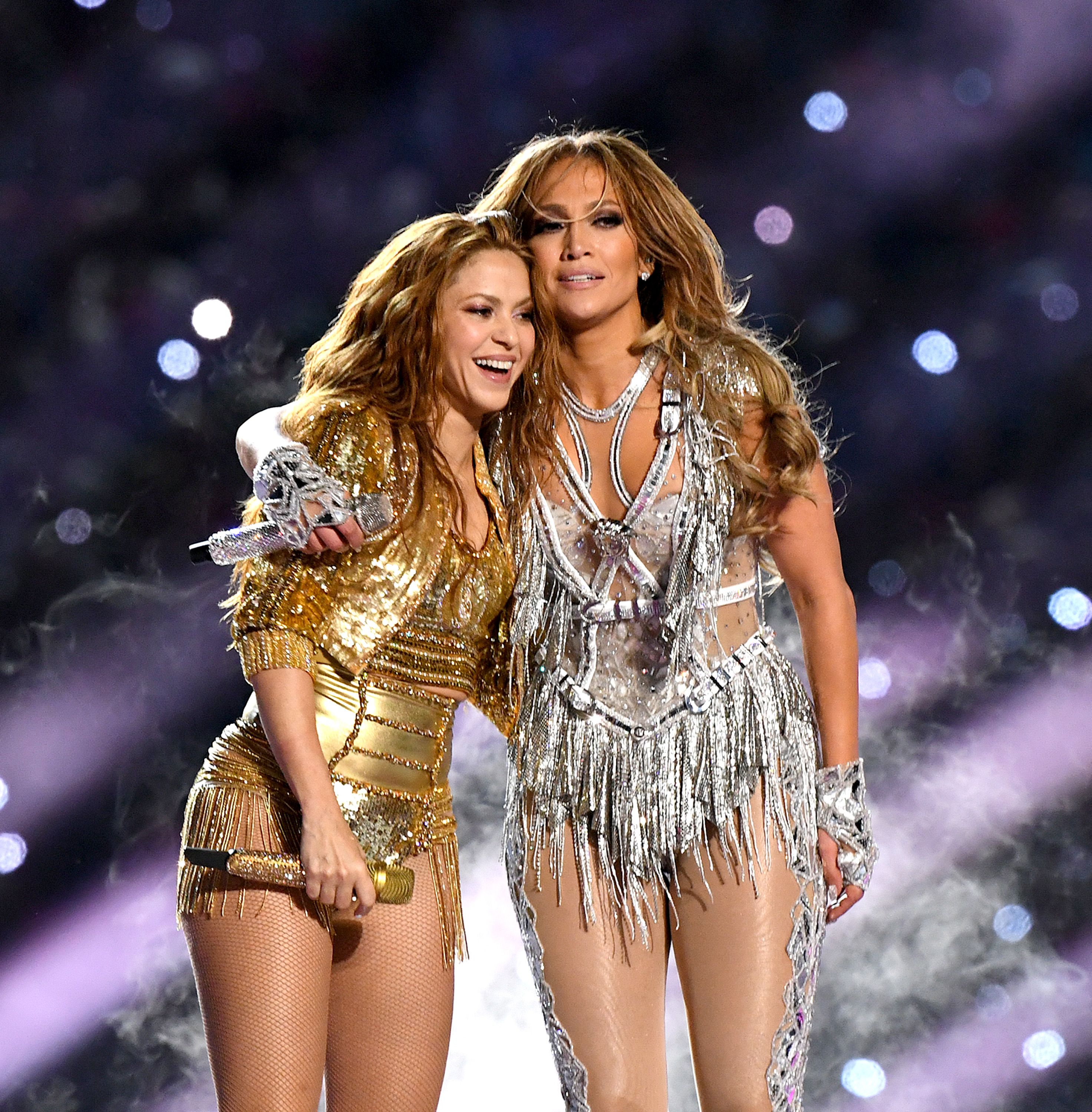 Shakira and Jennifer Lopez onstage at the Pepsi Super Bowl LIV Halftime Show in February in Miami, Florida | Source: Getty Images
JENNIFER LOPEZ AND SHAKIRA
The 2020 Super Bowl halftime show left fans breathless. The headliners were Jennifer Lopez and Shakira, who not only electrified the stadium with their amazing energy and talent but also wowed with their dazzling costumes.
The two sensational Latinas proved their metal in more ways than one. Lopez sizzled in a sparkling silver costume and Shakira glittered in containing gold. The effect when the two stars teamed up for their final duet was dazzling.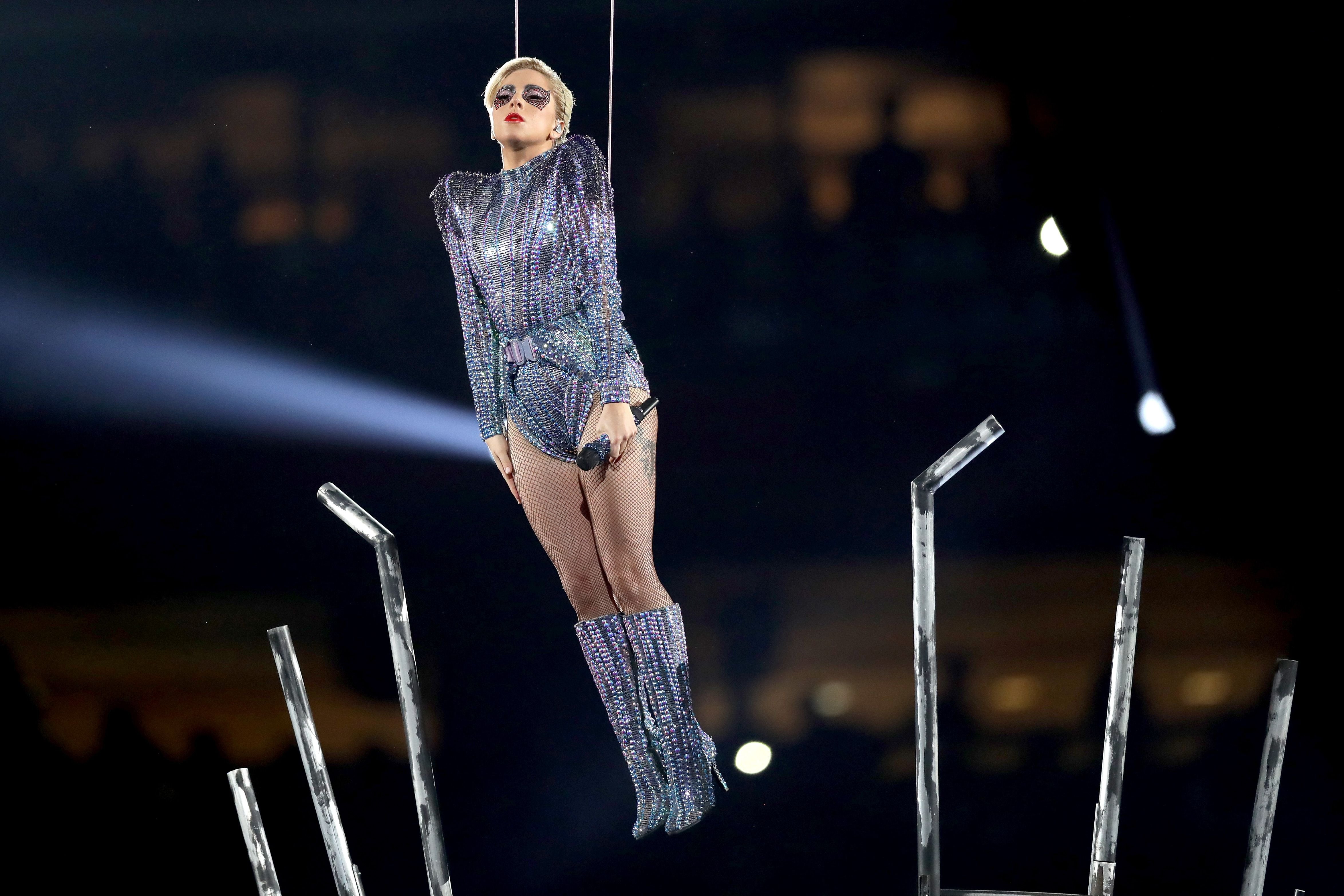 Lady Gaga at the Pepsi Zero Sugar Super Bowl 51 Halftime Show in February 2017 in Houston, Texas | Source: Getty Images
LADY GAGA
Lady Gaga dominated the Super Bowl half-time stage in 2017, and she started out in her inimitable fashion by doing what no one had done before: jumping into the arena off the roof of the stadium.
Gaga is famous for her outré fashion style and she didn't disappoint. She leaped into Super Bowl history wearing a bedazzled silver lamé body by Donatella Versace, with knee-high boots for a complete space invaders glamour that was out of this world.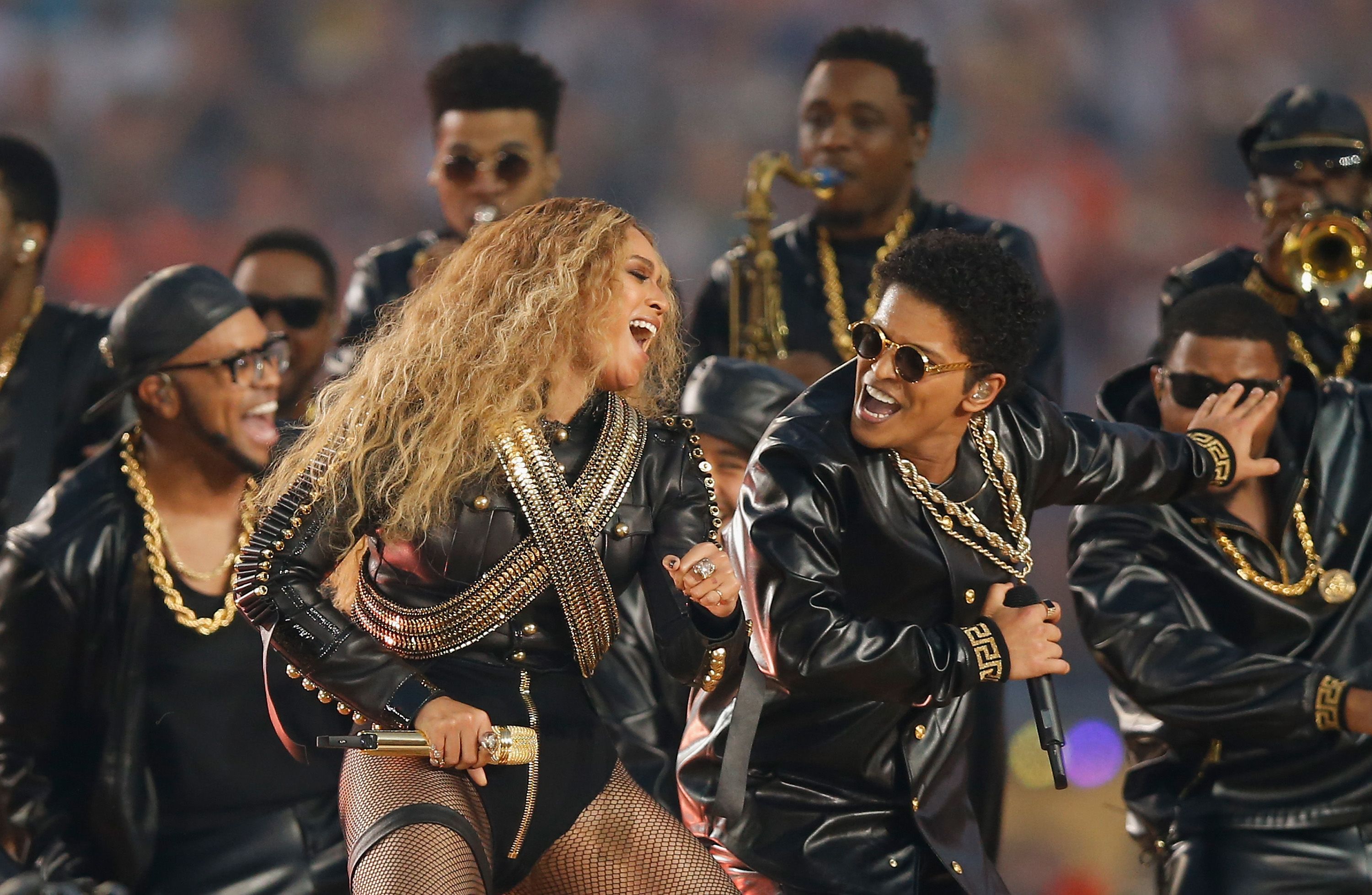 Beyonce at the Pepsi Super Bowl 50 Halftime Show in February 2016 in Santa Clara, California | Source: Getty Images
BEYONCÉ KNOWLES
No one does spectacular like Queen Bey as she proved when she shared the stage with Coldplay and Bruno Mars at the 2013 Super Bowl and completely upstaged them. Beyoncé came back in 2016 with Kelly Rowland and Michelle Williams.
Beyoncé strutted her stuff in a leatherette military-style black jacket and fishnet stockings accented with gold by DSquared2 and completed the look with faux gold bandoliers, making her #1 with a bullet in the fashion charts.
In 1996 Diana Ross, the ultimate Diva, was the star in the Super Bowl half-time show and set a standard for elegant glamour.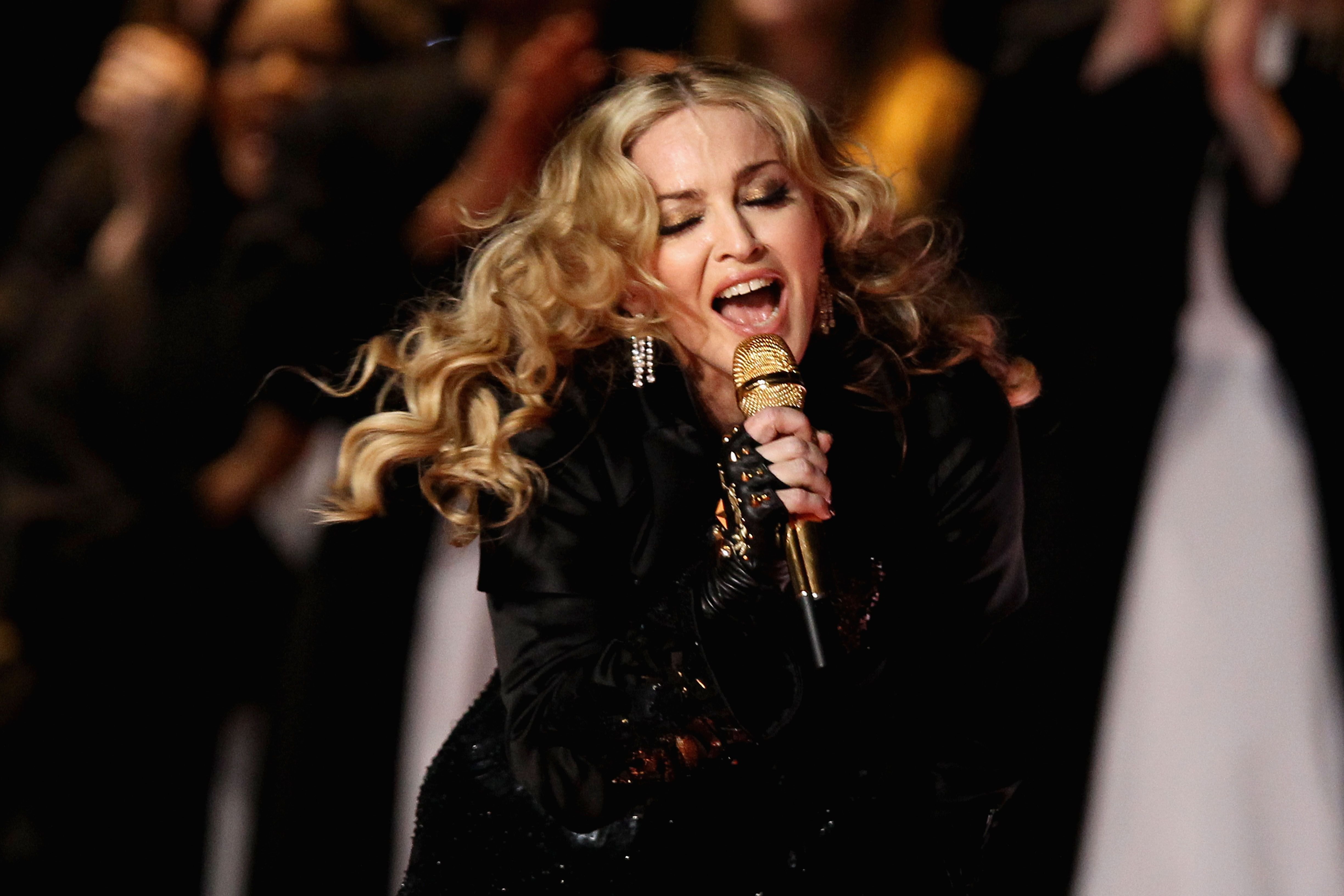 Madonna performing at the Super Bowl Half Time in 2012 in Indianapolis, Indiana | Source: Getty Images
MADONNA
"Material Girl" singer Madonna stunned her Super Bowl audience with cinematic splendor in 2012 with a spectacular stage costume in gold and black by Givenchy. Madonna looked like an Egyptian goddess in a gold cape, she even had a throne.
As the show progressed Madonna revealed a legionnaire style kirtle paired with fishnets and thigh-high boots, all in gold and black. The show ended with Madonna in a gothic-style dramatic long black gown -- stunning from start to finish.
PRINCE
The Artist Formerly Known as Prince rocked the Dolphin Stadium in Miami at the 2007 Super Bowl. The always flamboyant singer wore a turquoise blue two-piece unstructured suit with a hot orange snap-front shirt.
Prince wouldn't be Prince without his guitar, and on that night his instrument was part of the outfit. The electric guitar, in his signature purple, was shaped like his sigil and Prince played his mega-hit "Purple Rain" in the pouring rain.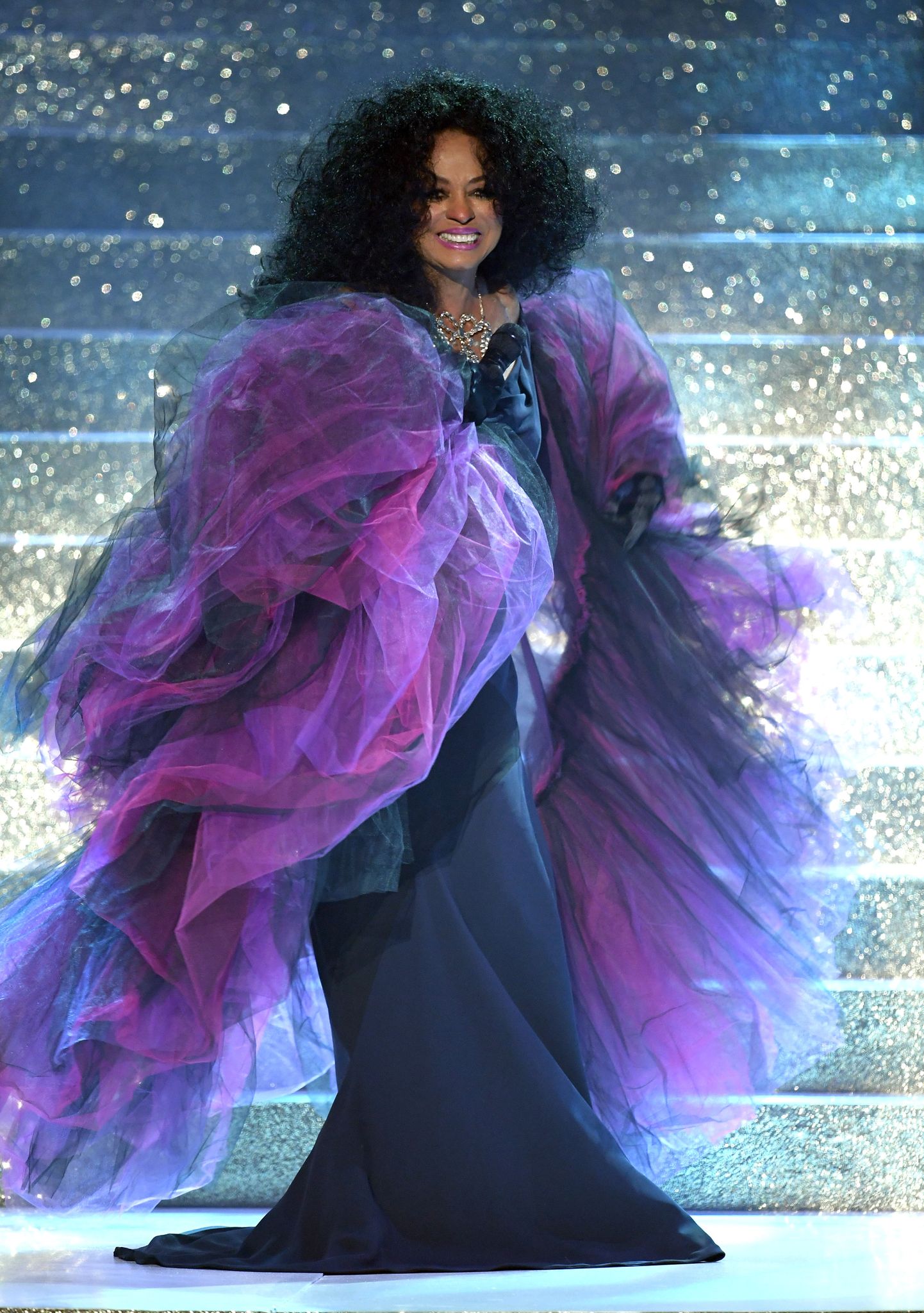 Diana Ross performing at the 2017 American Music Awards in 2017 in Los Angeles, California | Source: Getty Images
DIANA ROSS
In 1996 Diana Ross, the ultimate Diva was the star in the Super Bowl half-time show and set a standard for elegant glamour that has been unmatched since then. Others may glitter and sparkle, but Ross shone.
Ross wore a series of outfits characterized by a flamenco bravura and in an irreverent mix of her favorite "hot" colors -- pink, red, and orange. Ross' ensembles brought a touch of operatic grandeur to the Super Bowl which fans have never forgotten.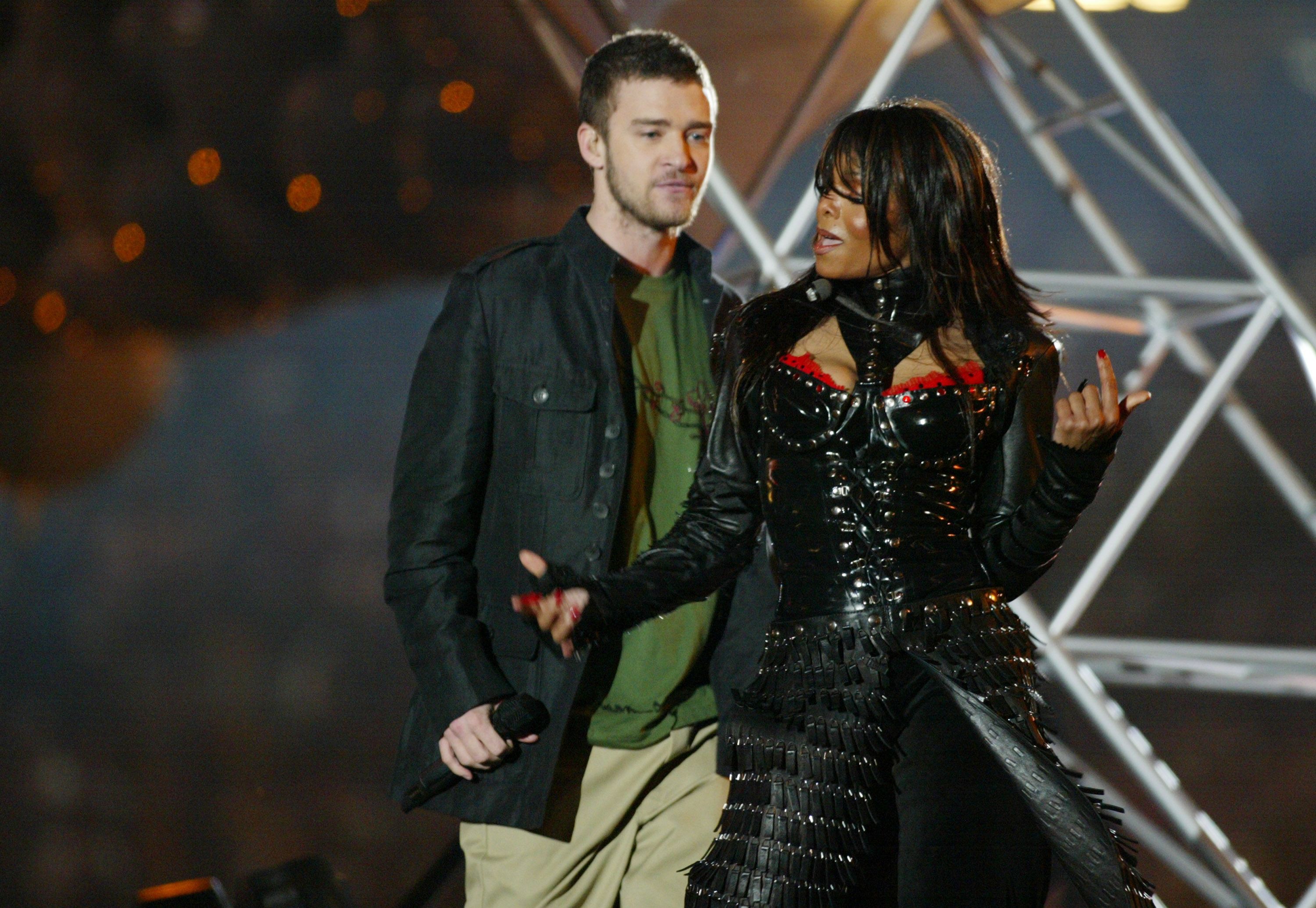 Justin Timberlake and Janet Jackson at the Super Bowl XXXVIII halftime show in Houston, Texas | Source: Getty Images
UNFORGETTABLE
As for The Weekend, who played in the COVID-19 era 2021 Super Bowl, he was elegantly low-key in black with a sequined Givenchy red jacket and put all his flamboyance into the extraordinary show which is rumored to have cost him $7 million to set up.
No
history of Super Bowl
fashion can be complete without a mention of Janet Jackson and Justin Timberlake's notorious "wardrobe fail" in which Jackson's nipple was "exposed" in her Alexander McQueen costume.
Please fill in your e-mail so we can share with you our top stories!