'Top Chef' Winner Melissa King Recalls Proudest Moment in Changing Her Lifestyle to Be Happier
Top Chef winner Melissa King reveals her proudest moment as making a lifestyle change that's led to a healthier, happier life. The 2020 Top Chef All-Stars winner's plan to open a restaurant was put on ice due to COVID-19.
Winner of Top Chef All-Stars, Melissa King shared during an Instagram Stories Q & A that aside from winning Top Chef All-Stars, her proudest moment has been the ability to change her eating habits. 
King detailed how late nights consisting of loading up on carbs, eating food high in sugar, and drinking heavily left her feeling miserable. On top of that, the chef was not working out and didn't prioritize her wellbeing.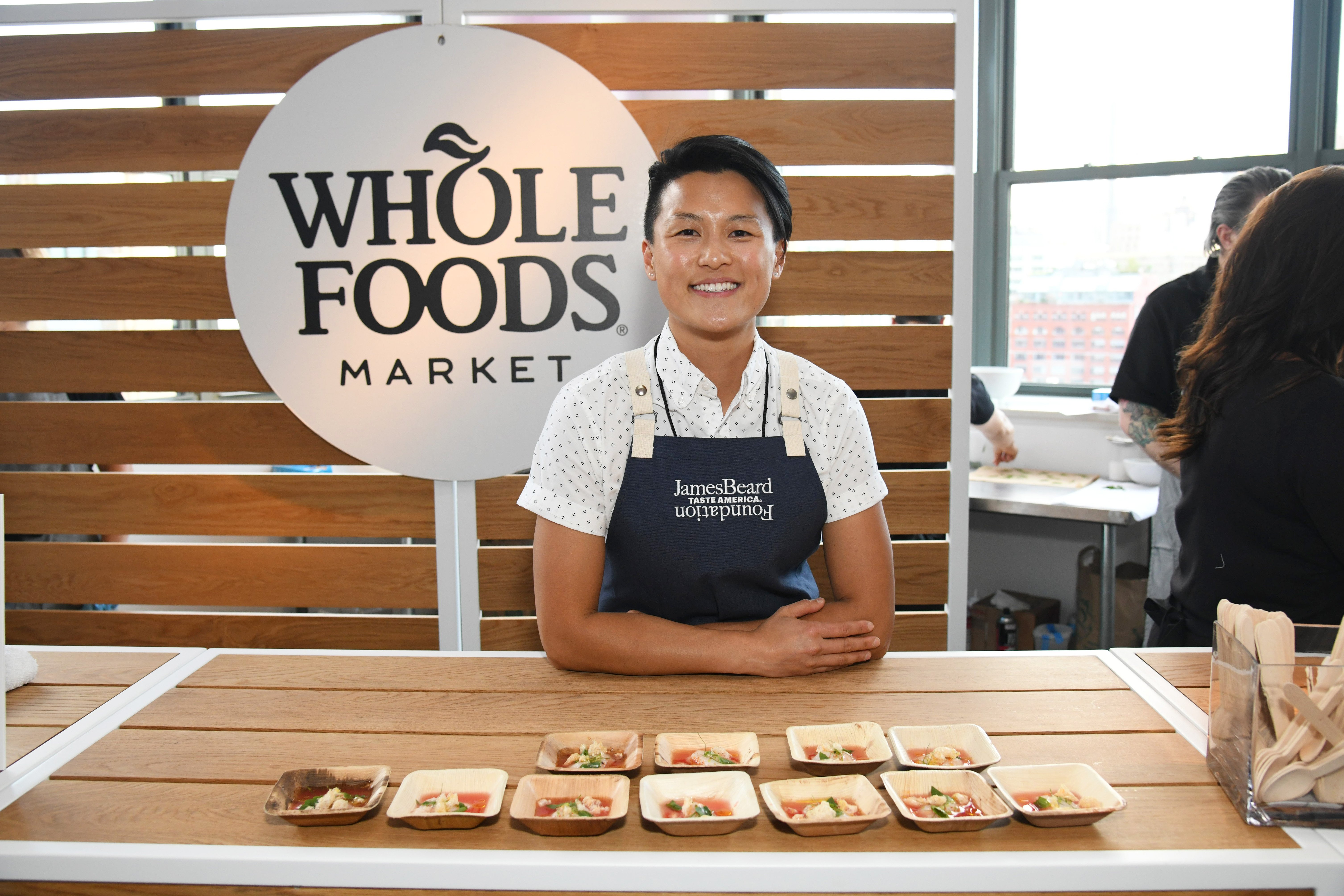 In a lengthy follow-up Instagram post, she elaborated that the focus for her was not the fact that she had shed 40 pounds, but rather that she achieved a happy balance between her mind and body, as she wrote in her caption:
"My most proud moment was changing my lifestyle for a happier me." 
The 37-year-old said she believes that while all bodies are beautiful, most people struggle with feeling content within their skin, and she sought out to achieve this for herself. 
This is right on track regarding what King has been consistently doing for years, as revealed in a 2019 post accompanying a series of before and after pictures, where she outlined her eating and work-out habits. 
King initially had plans of opening her own restaurant. 
These habits include a diet that focuses on plant-based meals and healthy fats. King outlined she's cut down on sugar and carbs. As far as exercising, King changes it up with a combination of running, walking, muay Thai kickboxing, and yoga.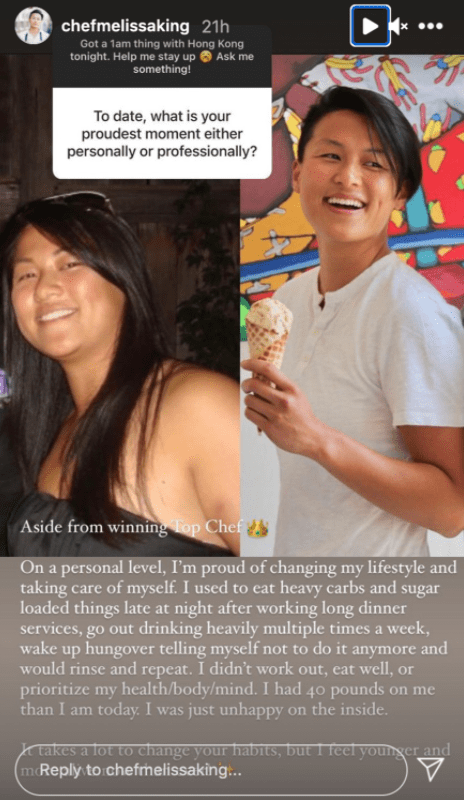 For King, healthy eating does not take away from creating delicious dishes, and she views it as an honor to be able to prepare tasty and nutritious meals for customers, as she elaborated in her caption: 
"Continuing to share those tips with you all is a big part of my purpose and joy as a chef."
King reached the Bravo cooking show's finale in Italy last year and was declared the winner after her glazed octopus, squash agnolotti, grilled squab, and Hong Kong milk tea tiramisu. The dessert even moved one of the judges to tears. 
In season 12 of the reality TV cooking show hosted by Padma Lakshmi, King previously appeared and reached the finals. She became a fan favorite through her perfect blend of Asian and Californian style cuisine. 
The Boston native also took home the official fan-favorite title in the 2020 All-Stars season, which saw her donate $10 000 to several causes, including The Trevor Project. 
King initially had plans to open her own restaurant and take her family on vacation, following her $250 000 cash prize last year. Unfortunately, the global Coronavirus pandemic forced her to both those plans on ice. 
Instead, King has launched a series of sauces, which have been received well. King said she decided to make this new product her focus of investment for the moment. The sauces include a Mala Chili Oil and Fish Sauce Caramel.