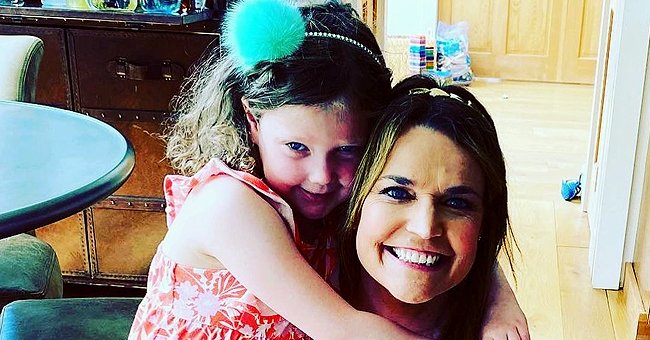 instagram.com/savannahguthrie
See the Sweet Drawing Savannah Guthrie's Daughter Vale, 6, Made Showing Mom's Favorite Things

Savannah Guthrie's 6-year-old daughter Vale showcased her adorable work of art. Vale drew a list of her mother's favorite things, and we are here for her bright, creative skills, check out the drawing below.
"Today" co-anchor Savannah Guthrie has a very thoughtful little girl. Vale had a thumbs up on her drawing as her mom approved of it. She knows her mom all too well.
"Yes!" Guthrie wrote on her post along with the colorful drawing. The snapshot shows Vale's cute handwriting reading "Mom's Favorite Things," inked in purple.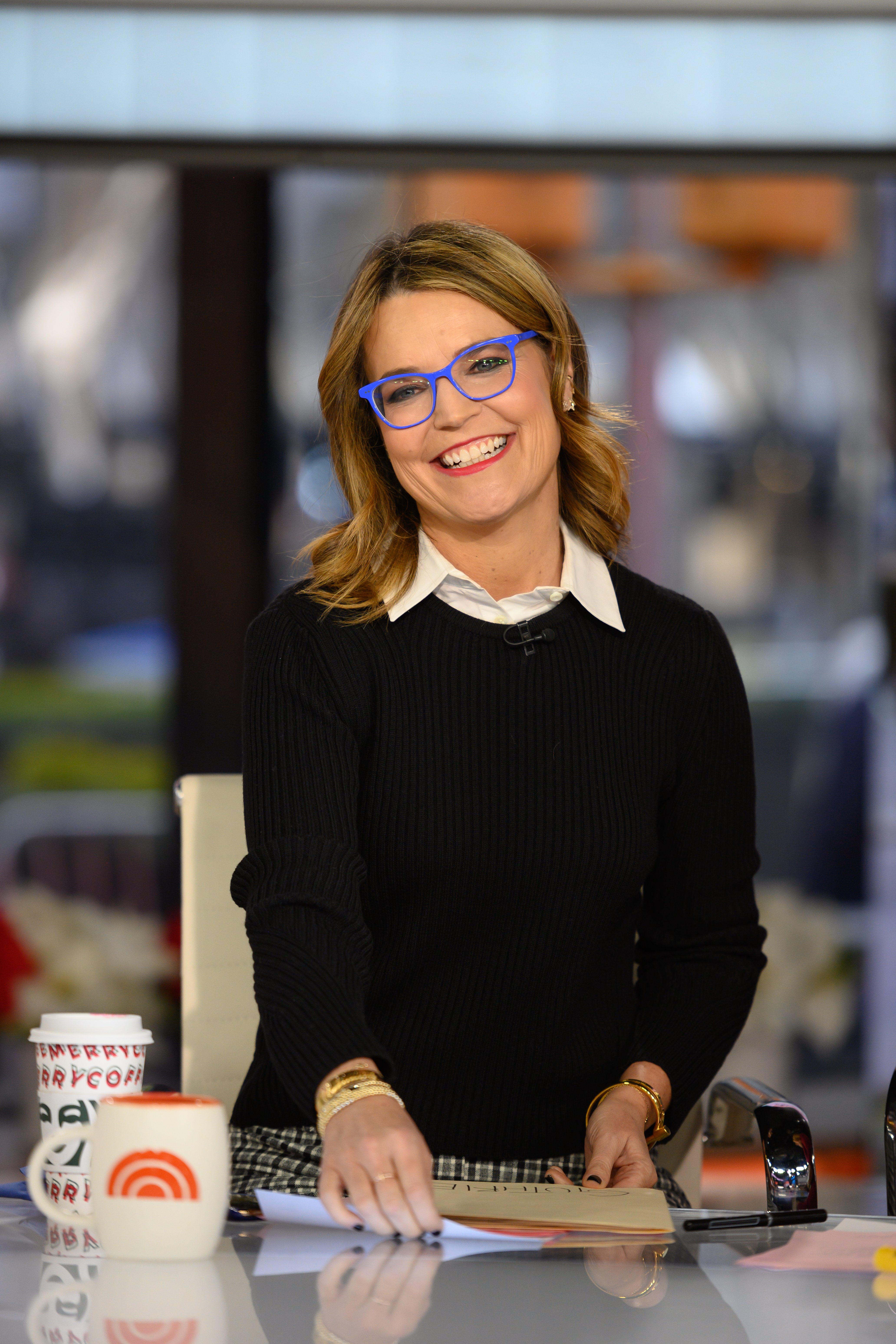 Savannah Guthrie on the Today Show on Wednesday, December 4, 2019 | Photo: Getty Images
Vale revealed that her mom's favorite color is yellow, and she enjoys writing. According to her daughter, Guthrie is artistic herself as she also loves to draw.
Not only that, but she also adores her husband and kids, as the illustration shows Vale's dad Michael Feldman. Vale did not forget to mention her sibling as she also drew herself and her little brother Charles, four years old.
Guthrie's first-born daughter is very descriptive as she labeled each drawing as well. For the writing activity, she scribbled a notebook with words on them and demonstrated a picture.
A sketch of her father shows his hair colored in pink ink with a yellow-colored face. She colored her dresses with pink and green for the drawing of herself, not forgetting her long brunette hair. Vale colored Charles wearing a blue outfit.
According to "Today," the Guthrie family has a tradition of drawing each other's favorite things, and this time it was the 49-year-old's turn. The broadcast journalist shared the delightful picture of her child's drawing on her Instagram account.
Not only does Vale take after her mom when it comes to sketching, but she is also an optimistic little girl. Last year in October, she typed a heartfelt note on her mother's computer.
According to Guthrie, at the time, Vale had just finished her virtual homework when she unexpectedly left a note for her. The correspondent shared the message on social media alongside the snap of Vale's positive message.
"I love people, and people love me. Yay!" the note read. Touched by the cheerful note, Guthrie shared that the world would be a better place if we all had that positive mentality and encouraged her baby girl not to lose her spirit.
Guthrie and her husband welcomed Vale back in August 2014. At the time of her arrival in the world, Vale weighed in at 8 lbs., 5 oz. and measured 19.5 inches long.
At the time, the morning show co-host described her baby girl's features to friends of the program. According to Guthrie, her daughter was born with beautiful blue eyes with blondish hair, and the cutest chubby cheeks.
Please fill in your e-mail so we can share with you our top stories!