Exclusive: NYCFitFam Co-founder Jamie Hess' Husband Proposed on a Treadmill – inside Her Life
Fitness and wellness lifestyle expert Jamie Hess, co-creator of @NYCFitFam, exclusively shared with AmoMama some details of her life during the pandemic and her "Off the Gram" podcast.
Jamie Hess, daughter of "Today" correspondent Joan Lunden, has been married to George Hess for eight years. Together, they founded the popular health and wellness website NYCFitFam.
They also have an Instagram account where they frequently share everything from fitness and mindfulness tips to nutrition and conscious parenting advice with their over 80,000 followers (as of February 2021).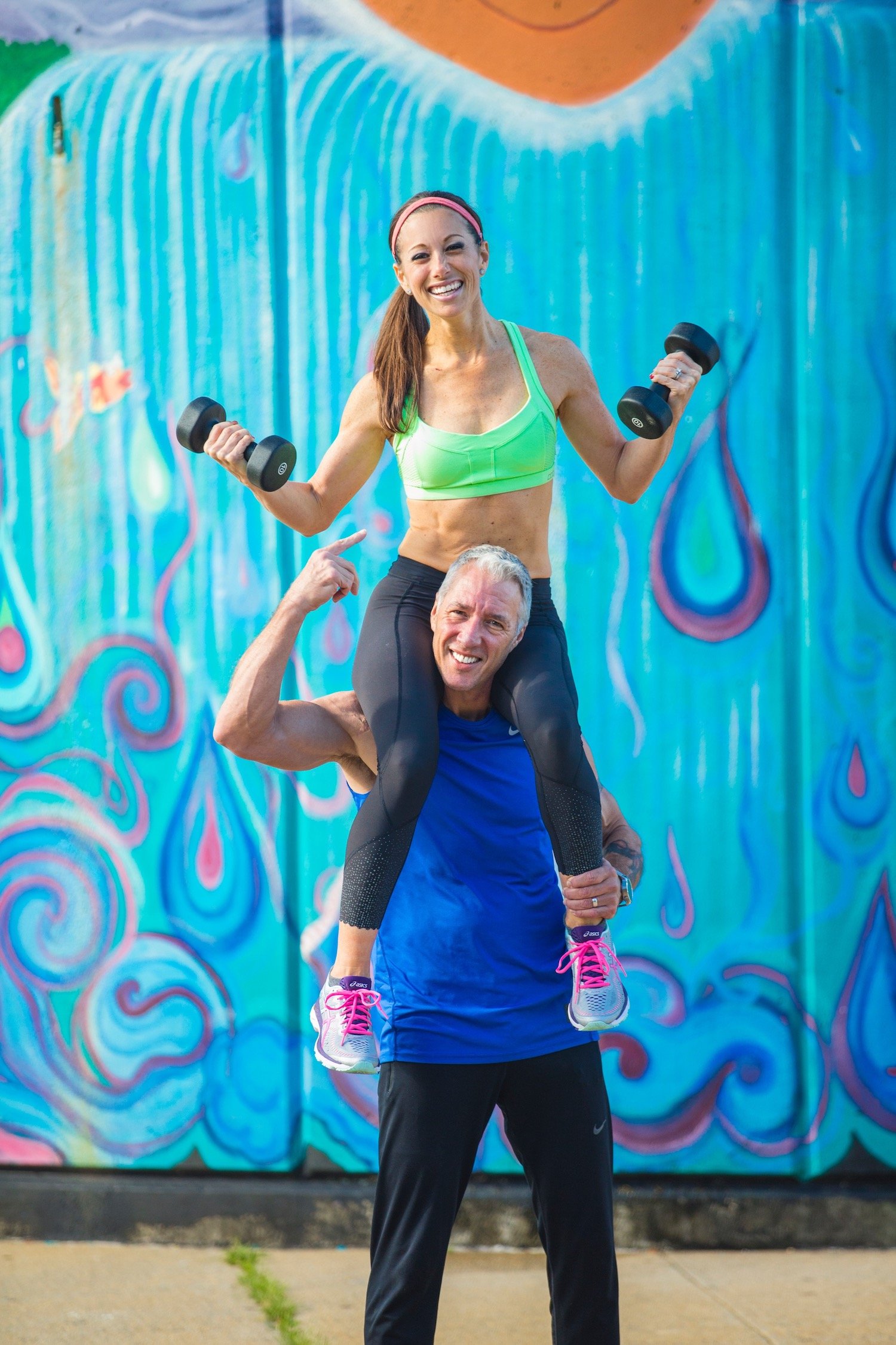 During this exclusive interview with AmoMama, Jamie detailed how she and her husband met, his very unique proposal, the things they discovered during the pandemic, and her very successful podcast "Off the Gram."
We've definitely made each other the best version of ourselves as a couple.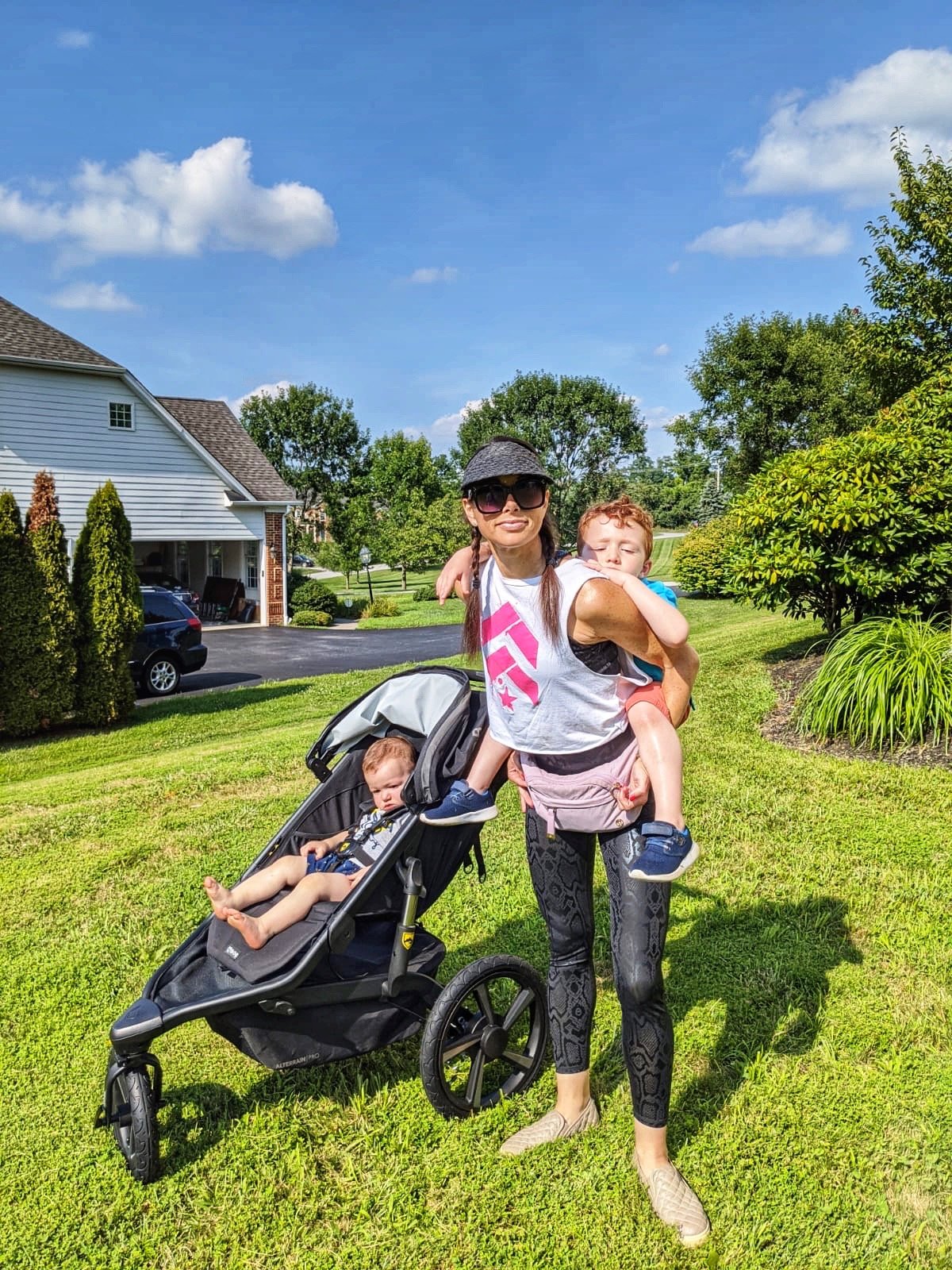 AmoMama (AM): I'm sure other people must have told you this before, but you and your husband, George Hess, are couple goals! How did you guys meet?
Jamie Hess (JH): Thank you so much! I just adore him... and we just celebrated our eight-year wedding anniversary, so it's a good thing I do!
We were set up on a blind date by a mutual friend, DJ Tracy Young. It's lucky we were set up because if we hadn't been, we probably wouldn't have ever met. He's twenty years older than I am, so – on paper – maybe it wouldn't have "looked like a match." But the moment we walked into the restaurant, we were both smitten.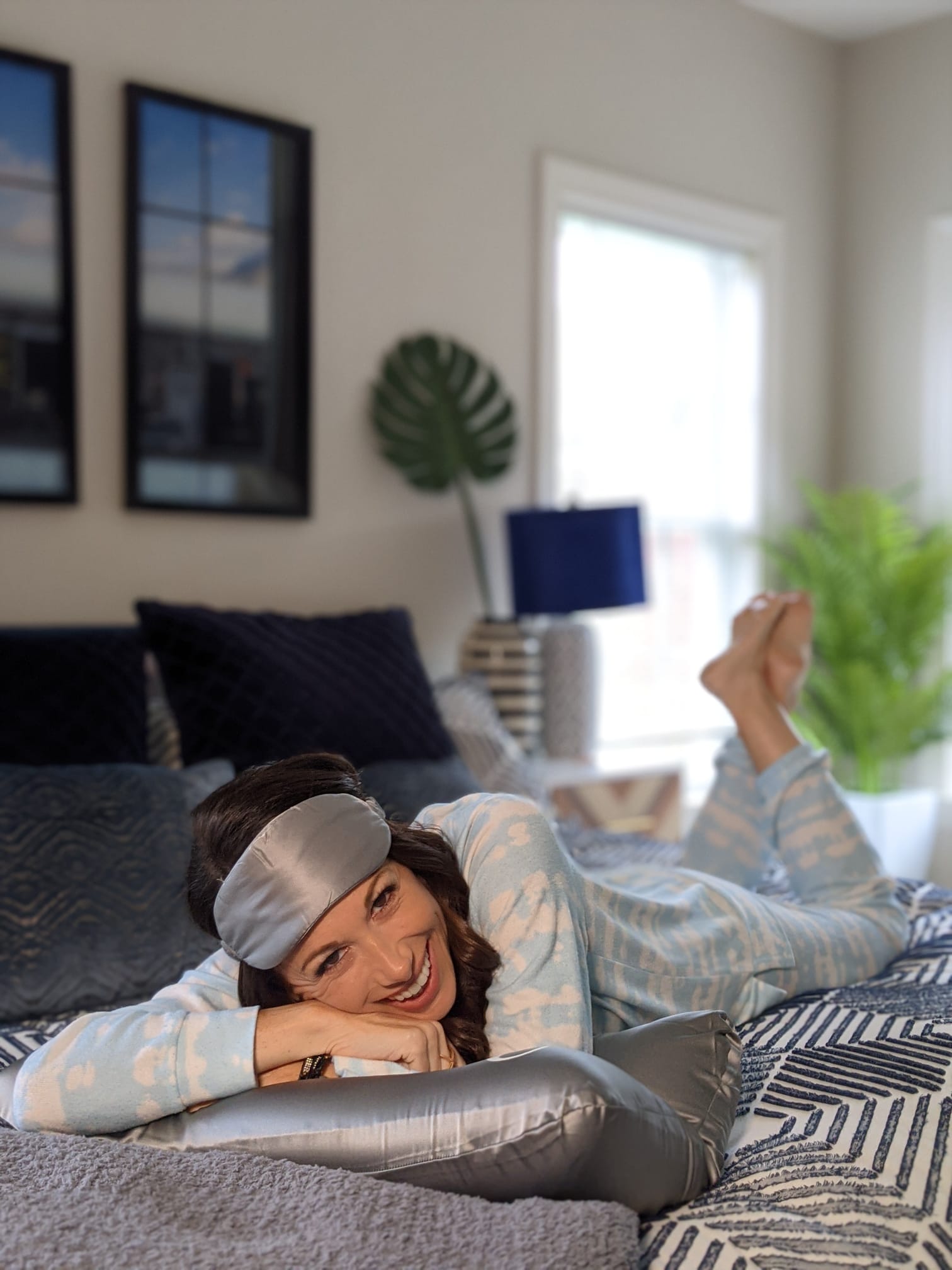 (AM): What was the first thing that crossed your mind when you saw George for the first time?
(JH): It was his "smiling eyes" that got me. You know when someone's eyes just twinkle? You could tell there was a kind soul behind them, and I was right – he truly has the biggest heart of anyone I've ever met. 
(AM): What did you think of your 20-year gap?
(JH): Honestly, by the time we were five minutes into our conversation, it didn't matter, and it's never mattered since. We literally never notice!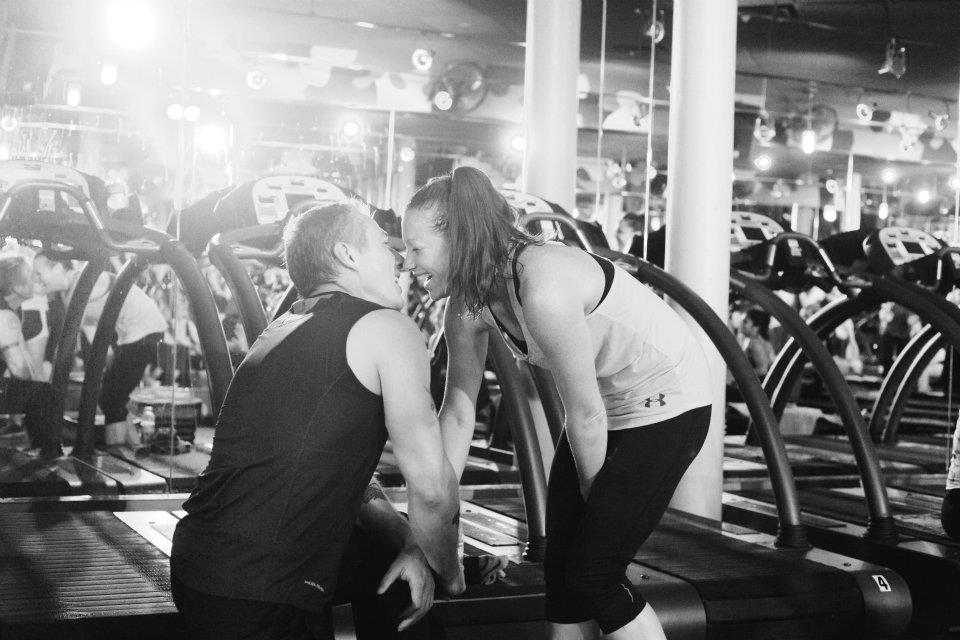 (AM): Were both of you into fitness as much as you are nowadays before getting together?
(JH): We were both "gym rats" but we weren't as healthy as we are now. We liked the idea of being "fit," but we had weird eating vices and just generally an overall different outlook. We've definitely made each other the best version of ourselves as a couple.
(AM): According to your website, George proposed on a treadmill. How did that happen?
(JH): George decided to propose to me at our "temple," which was Barry's Boot Camp. It was a precious, sacred place for us, and we sweated there together every morning at 7 am.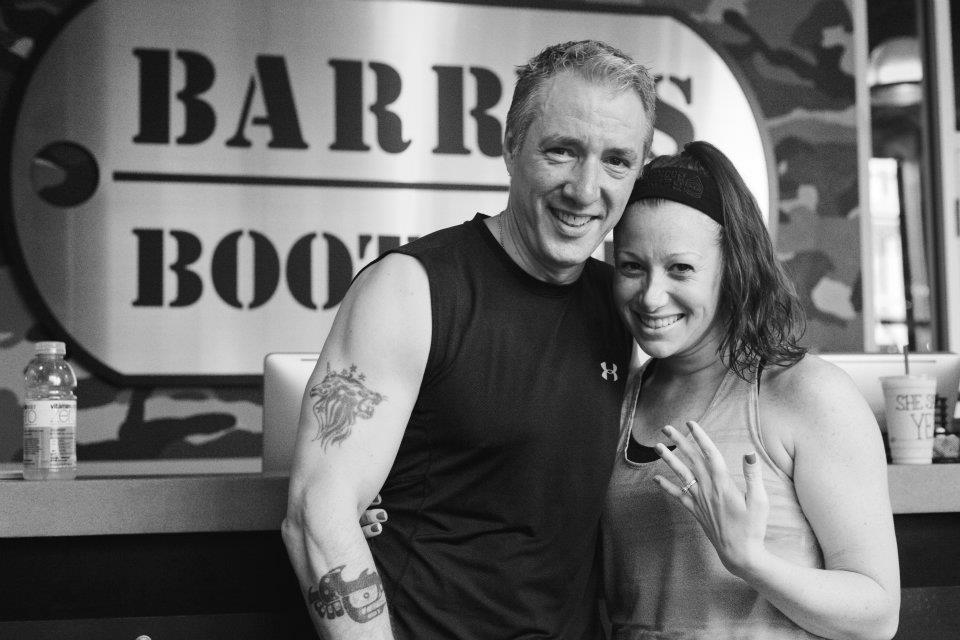 At the end of class, after the last treadmill sprint, I stopped to catch my breath, and before I knew it, he was down on one knee. Then, my mom and sisters popped in the door, "surprise!" And the staff brought in protein shakes that said "she said YES!" on the side. It was absolute perfection.
(AM): And now you share two children, Mason and Asher. Did you work out while pregnant, too?
(JH): I absolutely did, and I'm so grateful I did! It was one of the most empowered times of my life. I learned so much about what is safe to do and really listened to my body, but I was honestly craving the movement.
It kept my brain happy too! I am also convinced it contributed to easier deliveries as well as more seamless postpartum recoveries.
COVID-19 has opened my eyes to the wonderful world of at-home fitness.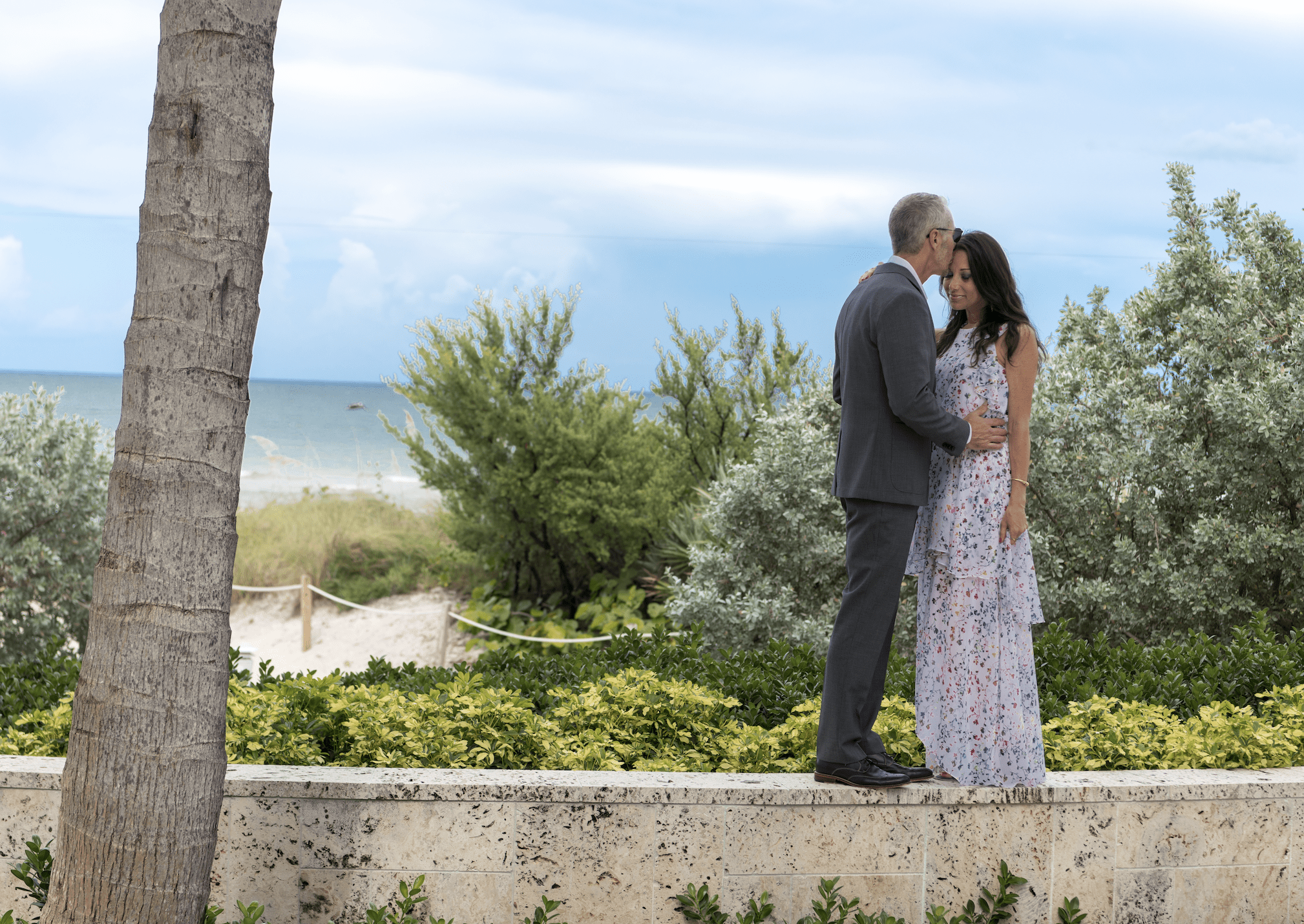 (AM): Do your kids like eating healthy food? Have they shown interest in working out with you?
(JH): My kids actually LOVE to eat healthy food, believe it or not! My [five-year-old] son Mason just wants to make us proud, so he asks if everything "is vegan" or "has the bad kind of sugar" and things like that.
On the same token, we're very careful never to label foods as "good or bad" and have always told him that it's fine for him to enjoy indulgent things or candy every once in a while. To be honest, he'd rather have a smoothie or some cut fruit. He knew how to say "Kale" before he knew his ABCs!
As for working out, we're a very active family, so for now, family "working out" means walks, hikes, bike riding, skiing, horseback riding, and anything else that gets us all outdoors.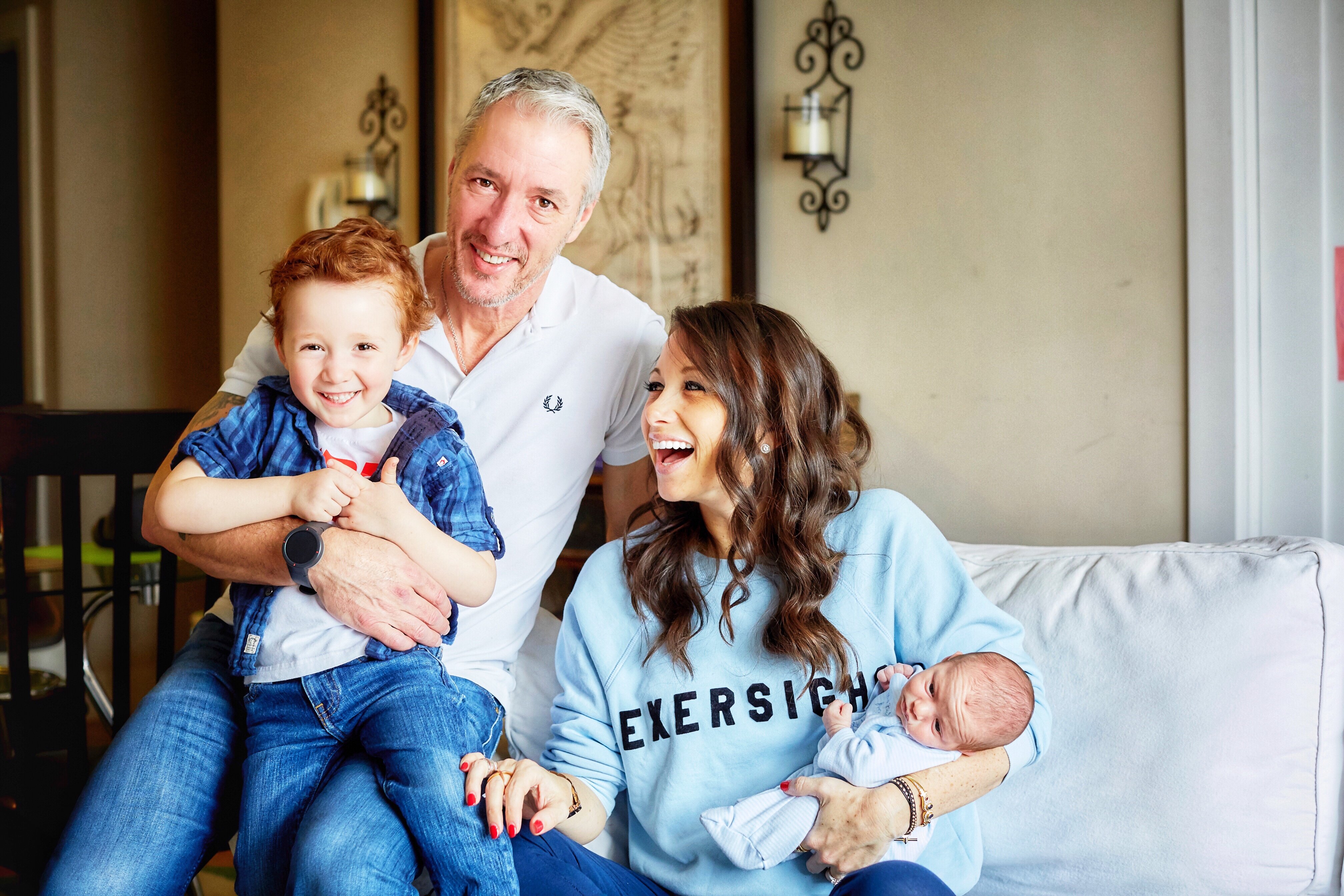 (AM): Speaking of working out, I have to ask. How much did COVID-19 impact you and George's workout routines? Considering that you guys used to run marathons and exercise outdoors.
(JH): We left New York City towards the beginning of COVID-19 – we quarantined for three months at a family home in Maine, then moved full-time to Pennsylvania – so, luckily, we've still been able to run outdoors safely.
Honestly, though, COVID-19 has opened my eyes to the wonderful world of at-home fitness. I have discovered an entirely new way of working out that I absolutely LOVE!
Discovering my love for Sculpt, HIIT, and all different type of Yoga classes at home has been my great joy of this past year. I've also loved sharing it with my community on @NYCFitFam, and it's become a big part of my brand.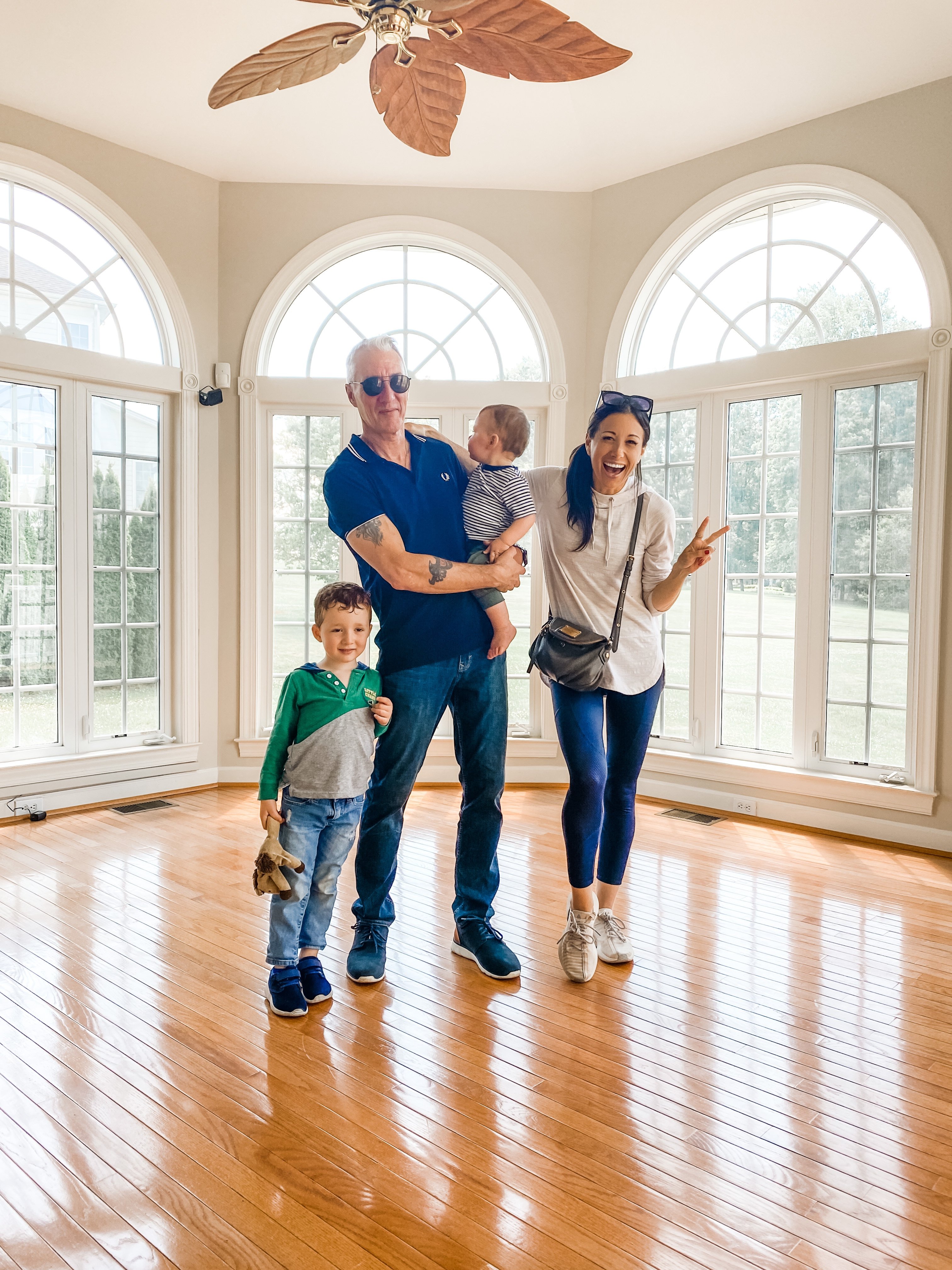 I also used fitness as a great way to connect with people in my new neighborhood here in Pennsylvania. We introduced ourselves to the neighborhood by dropping off small personalized gift baskets to each neighbor (containing cute things like hand sanitizer and a mask, along with a personal card).
Once they began responding and I had made some nice new "mommy friends," I invited them over for a socially distanced workout in our backyard. Talk about #fitfam!
(AM): Also, you and George have been sober for years. Was it hard to stay sober during the lockdown? Taking into account that many people turned to alcohol out of stress and even boredom.
(JH): I feel for people struggling with alcoholism & addiction during this time, as it's been amplified for so many. Luckily for us, our sobriety is the cornerstone of our life, so it's rather unwavering.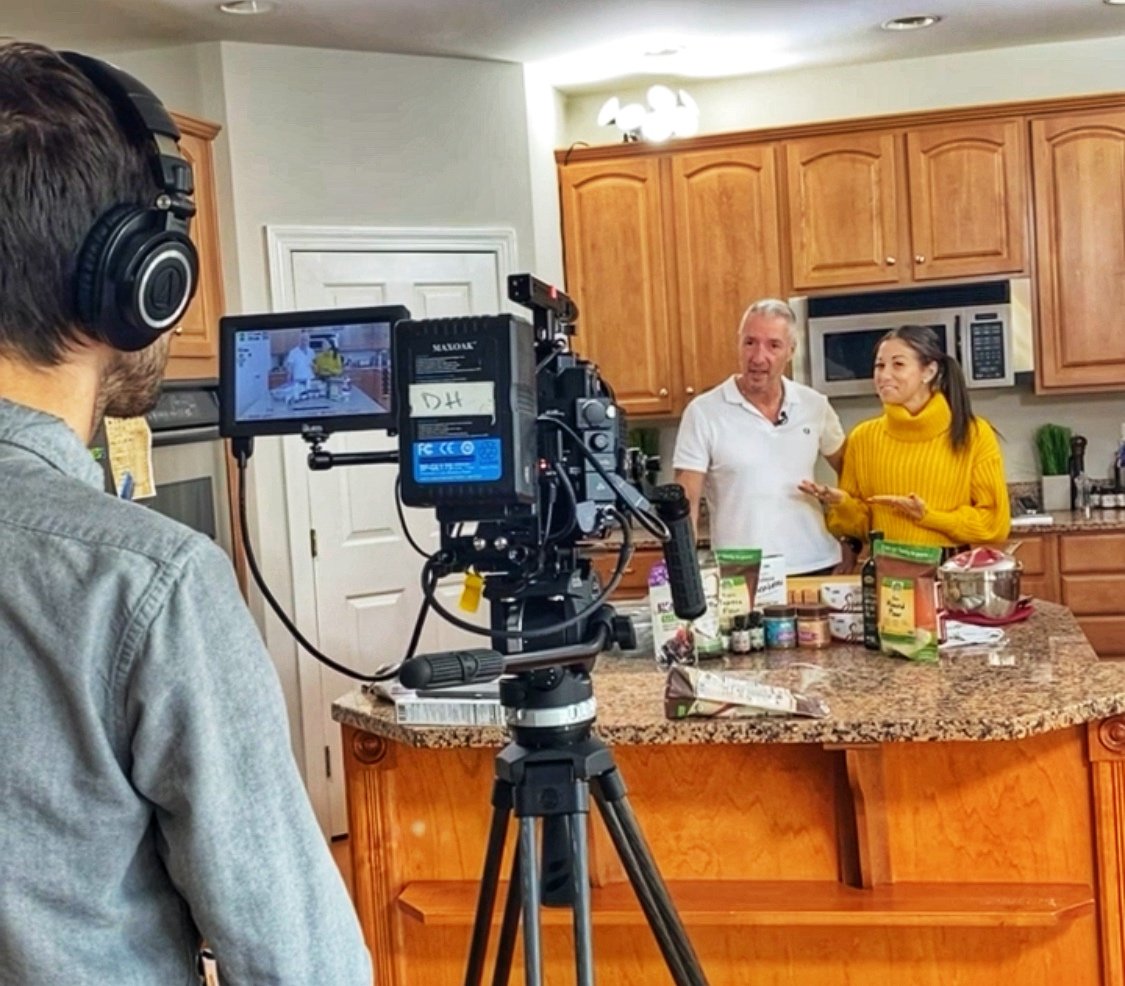 (AM): Since many couples look up to you guys – not only because you look awesome but also because your relationship is built around healthy habits – have you ever considered sharing workout routines on YouTube?
(JH): Aww! First of all, thank you! To answer your question – we are wellness enthusiasts (aka wellness geeks! We geek out on the stuff!) and passionate curators and disseminators of information, but we are not personal trainers.
Thus, even though I share advice on what workout classes to take, I don't put together workout routines myself. I think it's important to get your workout advice from trained professionals. That said, I am studying to receive my NASM certification this year… mostly just for fun, though!
["Off the Gram" has been] deemed a "Hot Pick" by Podcast Magazine.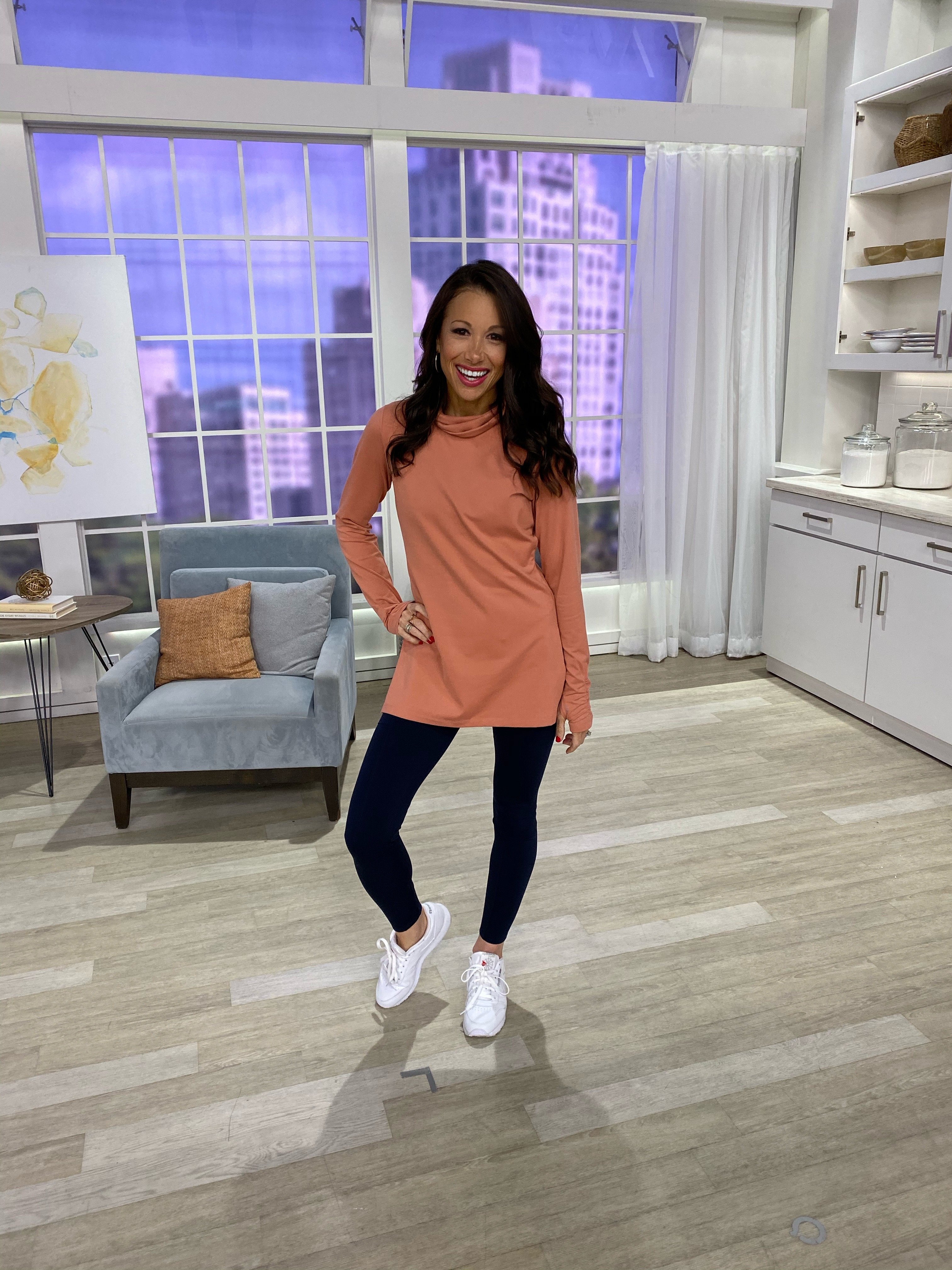 (AM): It's not like you don't have a lot on your plate already. Apart from having two children, you're working on QVC and co-hosting "Off the Gram Podcast." How do you manage to do so much in a day?
(JH): There truly aren't enough hours in the day, that's for sure! However, when you love what you do, you just find the time. I have strategies for time management, but mostly it's just scrambling against my never-ending to-do list and doing the best I can!
I do have two assistants who both work remote, so that is very helpful. Learning to delegate has been a HUGE lesson in entrepreneurship.
Over the past two years, I've learned where helpers (assistants, bookkeepers, outside vendors for contract work) are an investment worth making to help me grow. Mostly, I just HUSTLE. I've never worked harder in my life, and never been happier. Go figure!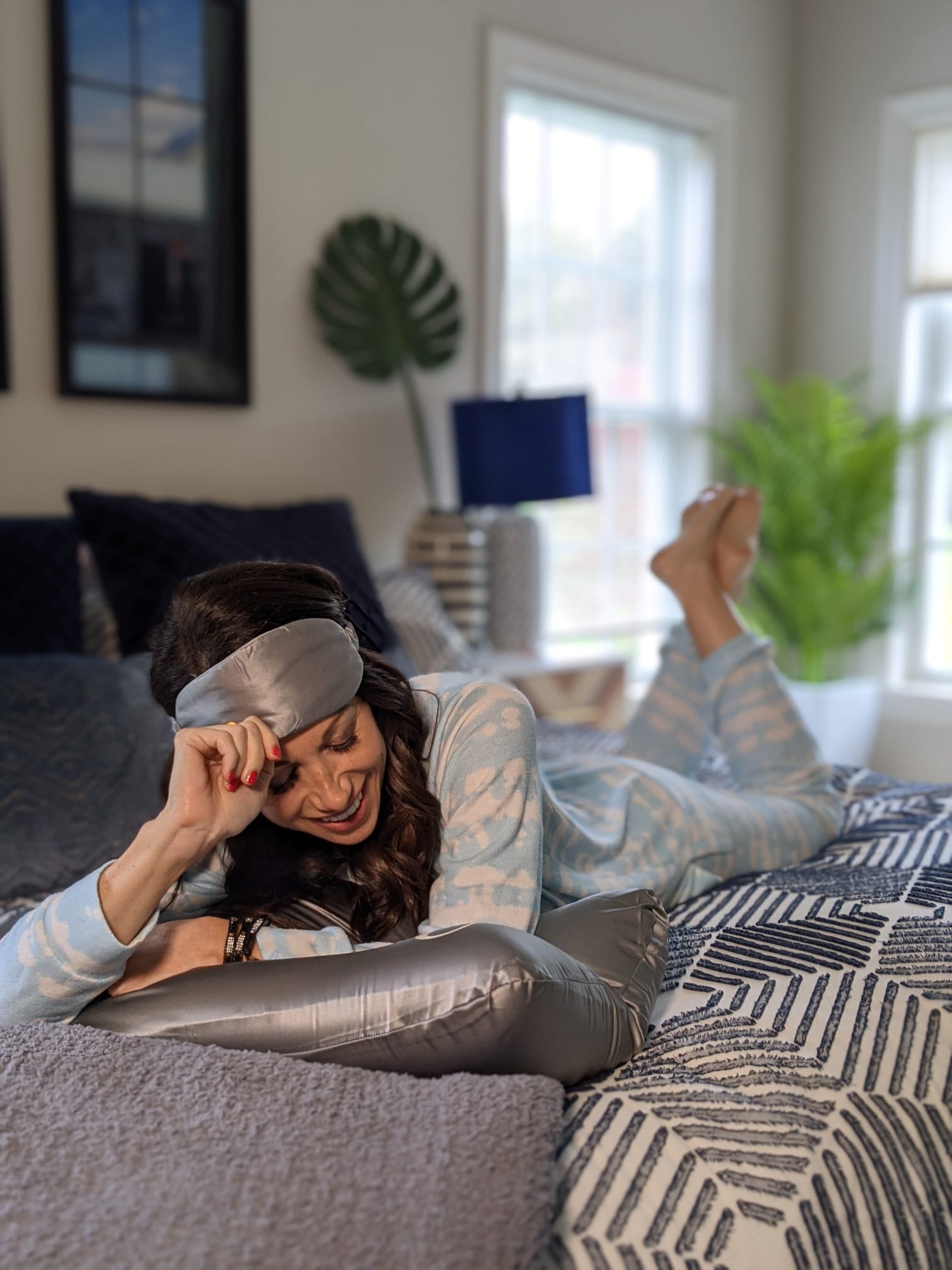 (AM): Could you tell us what the podcast is about?
(JH): "Off the Gram" is the podcast I co-host with three other wellness influencers – Heidi Kristoffer, Christine Bibbo-Herr, and Meaghan Murphy (Editor in Chief, Woman's Day Mag).
We bring people "into the trenches" at the intersection of wellness and social media, and everything in between, and it's been SUCH A FUN RIDE!!
We launched a year ago, and four months in – BOOM – pandemic. We made a quick decision to pivot and record on Zoom instead of in-studio, and it actually opened us up to a world of new guest possibilities because we're no longer geographically bound.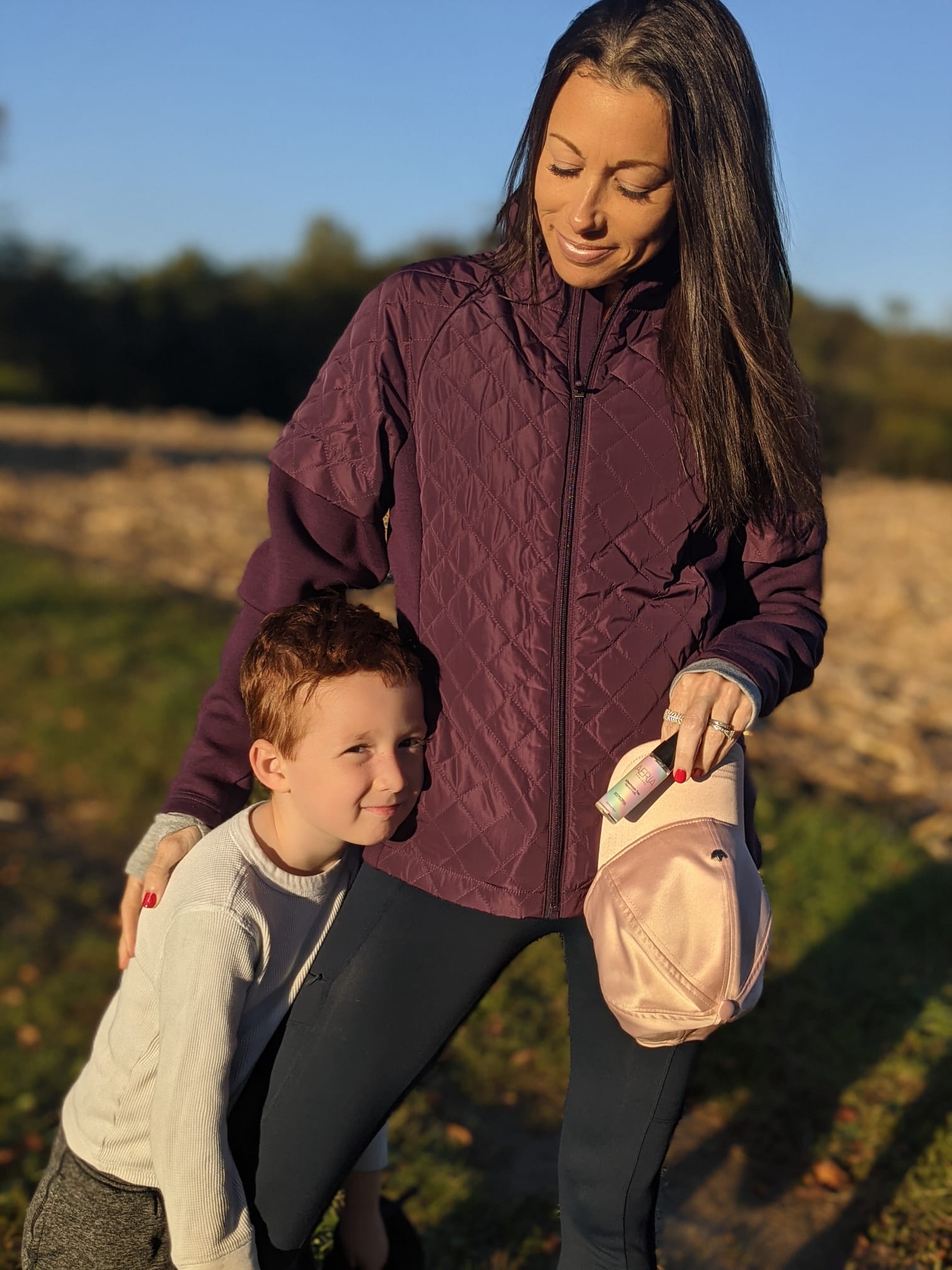 To give you a glimpse at our guests:
Dan Harris, "Good Morning America" anchor and author of "10% Happier."
Michele Promaulayko, editor in chief of Cosmopolitan and author of "Sugar Free 3."
Arianna Huffington, founder of The Huffington Post and CEO of Thrive Global.
Dylan Lauren, entrepreneur and founder of Dylan's Candy Bar.
Norma Kamali, fashion design legend.
Whitney Tingle and Danielle Dubois, founders of Sakara Life.
Anna Kaiser, celebrity trainer (Shakira, Kelly Ripa).
Liz Plosser, editor in chief of Women's Health.
Karena Dawn, Co-Founder of Tone It Up.
Paula Faris, ABC journalist and former co-host of "The View."
Nev Schulman, MTV's "Catfish" and ABC's "Dancing with the Stars."
Carson Kressley, "Queer Eye," "Ru Paul's Drag Race."
Rebecca Minkoff, iconic fashion designer.
Astro Twins, celebrity astrology twin duo and Elle Magazine astrologers.
And lots more!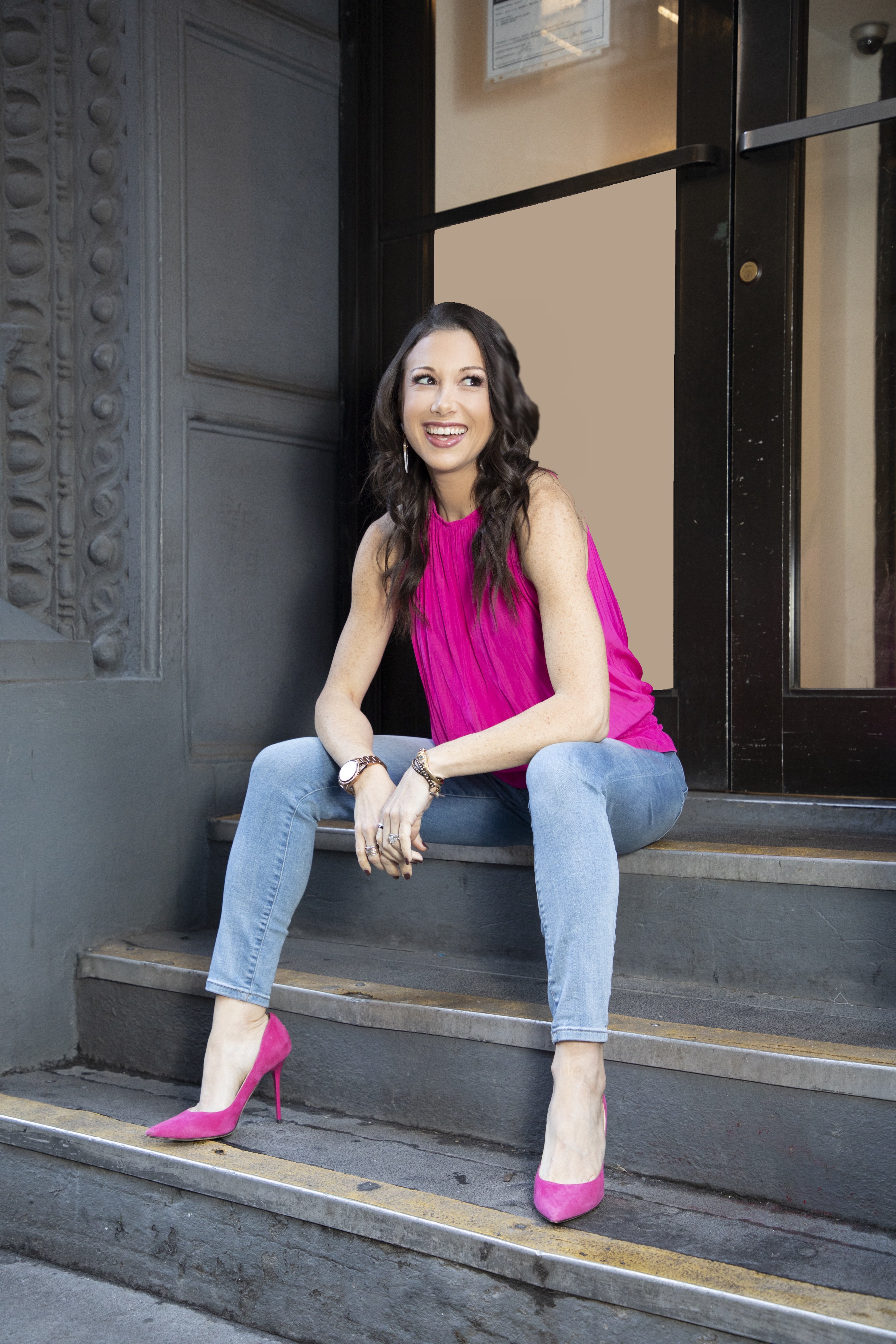 We're very proud that in only one year on the air, we've been deemed a "Hot Pick" by Podcast Magazine, named one of the The 40 Best Podcasts to Listen to in 2020 So Far by Good Housekeeping, and just surpassed 150k streams.
Above all of this, the best compliment we often receive is that "it's like sitting in the room with us, just chatting with your best girlfriends." Can't ask for more than that!
Incidentally, new episodes drop every Monday morning at 8 am EST and are available everywhere that podcasts can be listened to, so SUBSCRIBE, PLEASE!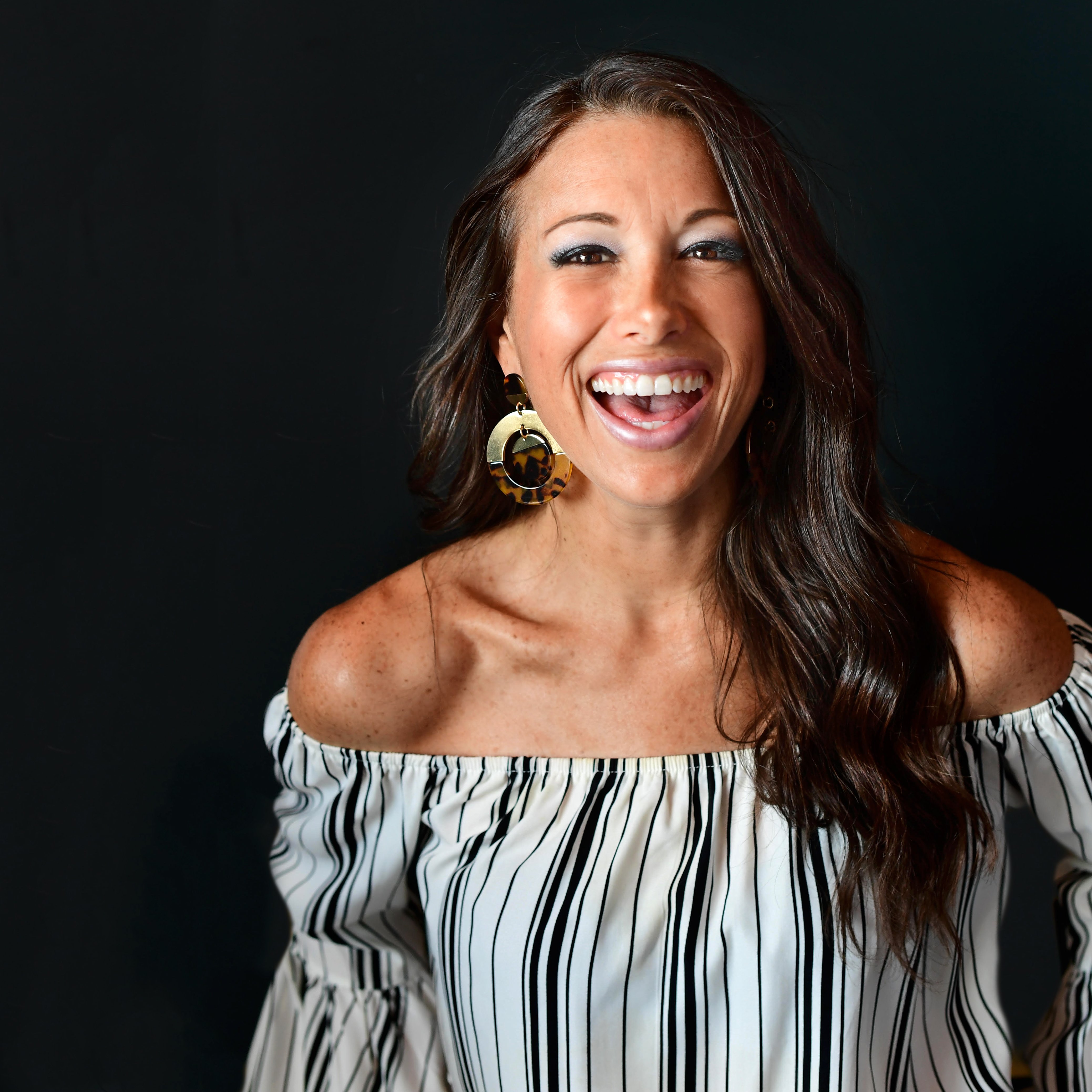 (AM): What else are you and George working on at the moment? Do you guys have something special prepared for 2021?
(JH): Oh, my goodness, where to begin? The short answer is YES. We are always working on a ton of content projects.
Right now, we're about to start filming our newest installment of our ongoing "Nutritious Nostalgia" series, where we take follower-submitted comfort foods and re-engineer them to make them healthy & plant-based.
It's been really fun to basically produce an ongoing cooking show with my hubby, and it even got us noticed by "Good Day Philadelphia," who had us on together to do a similar "Healthy Holidays" segment recently.
I have some other REALLY BIG things in the works, but of course – as is often the case with "REALLY BIG" things – I can't talk about them yet! But I suggest staying tuned to NYCFitFam, because I announce stuff all the time, and there's never a dull moment!
Jamie Hess is definitely a hard-working mom who knows how to take care of herself and her family and is willing to share her knowledge with other people. Way to go, Jamie!
ⓘ We at AmoMama do our best to give you the most updated news regarding the COVID-19 pandemic, but the situation is constantly changing. We encourage readers to refer to the online updates from CDС, WHO, or Local Health Departments to stay updated. Take care!