Christina Aguilera Gives off Fierce and Sexy Vibes in a Leather Ensemble While Posing with a Car
Christina Aguilera had fans swooning after sharing new photos of herself donning a sexy leather ensemble while with a retro car. The singer looked super chic in her outfit!
Pop singer Christina Aguilera has taken time to show off her impeccable fashion style in a social media post. Fans could not stop gushing over the singer's look.
In new photos shared on her Instagram, Aguilera dazzled in a high neckline grey top tucked into black leather pants. The pants hugged the singer's body along her thigh region but appeared looser at the end.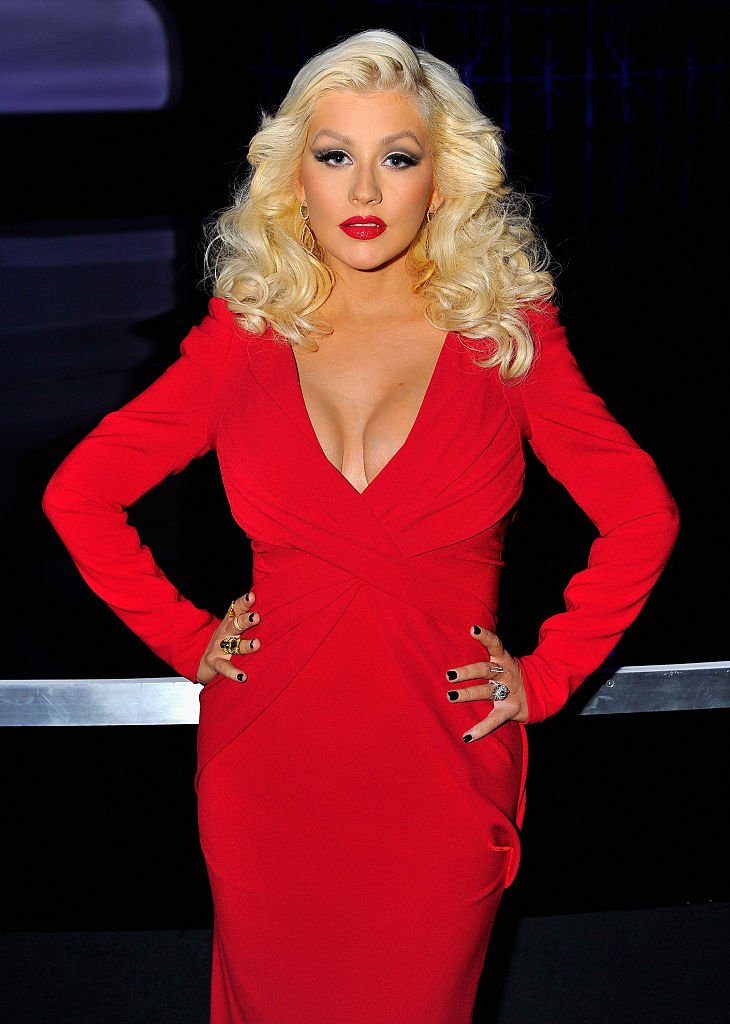 Aguilera topped off her outfit with a long black leather jacket falling past her knees and a pair of grey pumps to complement her grey top. On her shoulder was an anima- print bag with a chain strap.
The singer had her blonde hair slicked back into a ponytail while sporting a subtle makeup face. She accessorized with dainty earrings and a gorgeous ring.
Aguilera's post saw her striking a pose while leaning against a grey car behind her. In the pictures, she was captured standing legs apart and her hands on the vehicle.
The singer's fierce and sexy look stirred up reactions from several fans and followers who took to the comments section gushing about the pictures and her outfit.
One user commented that Aguilera looked radiant. Another complimented the singer on her look while adding that the outfit was everything. Many others also showed love for the post by leaving fire and heart emojis.
In addition to her successful career, Aguilera is also a proud mom of two children.
Best known for her striking looks, powerful vocals, and energetic performances, Aguilera is undoubtedly one of the greatest musicians of her time.
Throughout her career, the singer has released eight albums, with many of them making it to the top 10 in the US music chart. 
Over time, Aguilera has sold over seventy-five million records globally and has received a total of five Grammy awards alongside several other nominations.
With her remarkable achievements and exploits in the music industry, it came as no surprise when in 2010, the singer was given a star on the Hollywood Walk of Fame.
In addition to her successful career, Aguilera is also a proud mom of two children. The singer might be globally recognized, but her best achievement remains motherhood.
She welcomed her first child, Max Liron Bratman, in 2008 with her then-husband, Jordan Bratman. Six years later, Aguilera welcomed her second child, daughter Summer Rain Rutler whom she shares with Matthew Rutler.
A singer, a mother, and a fashion icon, Aguilera has undoubtedly proved herself worthy of all the attention she gets. Little wonder fans cannot help but love her!