Australia: Koala Was Rescued from Traffic Chaos
A koala has been rescued after a road uproar that had it stuck in traffic, while commuters narrowly escaped a road disaster. The road users experienced discomfort while avoiding the animal. 
A koala from South Australia has been rescued after it plied a freeway on Adelaide's South Eastern terrain. Several cars collided on the road while trying not to hit the animal.
This led to congestion, leaving commuters to find their way. Nadia Tugwell shared an eye-witness account to ABC's Sonya Feldhoff that she was three cars away from the road crash when she spotted the koala bear.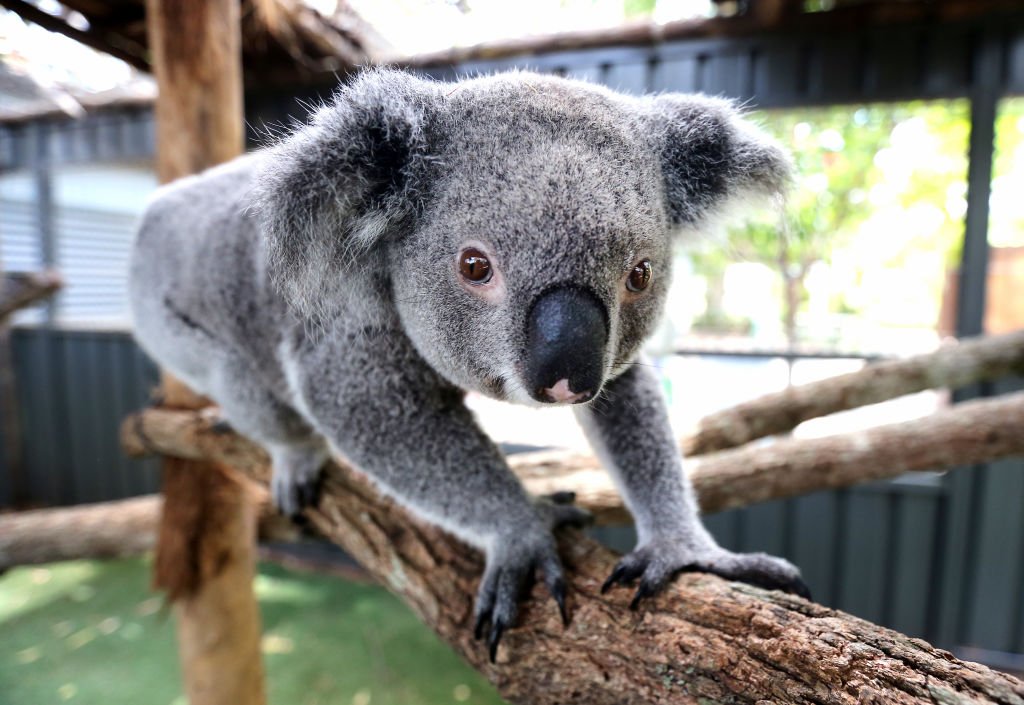 Tugwell made it known that the animal was unharmed, and it also seemed to be the reason for the multiple car collisions. She noted that a woman moved towards it with a blanket, trying to save it.
Picking a cue from this, Tugwell got out of her car and helped get the animal off the road and into her car. While waiting for animal rescue, she noticed that the animal moved towards her steering wheel.
A koala rescue ended in a multi-car pile-up on the South Eastern Freeway this morning, causing peak hour chaos.

Police say the crash happened after a driver stopped to try and help the animal cross the road – fortunately, no one was injured.

Get the latest, 6.00pm on #9News pic.twitter.com/o8JEJZT3Jm

— 9News Adelaide (@9NewsAdel) February 8, 2021
She hilariously noted that the animal was ready for a ride out of the road commotion as it stared at her while gripping the steering wheel. Tugwell then wasted no time in getting a picture of the cute koala.
There was an emotional story of four forest koalas that were rescued despite being badly injured and burned.
"The koala was absolutely not damaged in any way," Tugwell said. "It was very active, but very calm."https://t.co/IDbdL3VmrJ

— WDTN (@WDTN) February 9, 2021
Rescuers came along, and after the koala received a clean bill of health, it was taken to a property at Eagle on the Hill. Police afterward advised drivers and road users to avoid swerving off the road if such cases arose again. 
In 2019, Australia recorded a high level of death among the koalas habiting the forest due to the bushfire that was on for a while. A koala named Lewis was caught up in the fire disaster trying to make its way out of the commotion.
Good news! Koalas rescued during Australian wildfires returned to the wild: https://t.co/hZowqQnJbT #abc15 pic.twitter.com/GNB31xPRNg

— ABC15 Arizona (@abc15) March 25, 2020
It was soon spotted by a motorist, Toni Doherty, who was quick-thinking as she got out of her car and removed her shirt to help him. Doherty was able to rescue the animal that was already severely burnt. 
At the hospital, Lewis, named after Doherty's grandchild, was harnessed with an oxygen mask. Doctors noted at the time that it was responding to treatment and feeding on eucalyptus leaves. 
RIP LEWIS. We regret to inform you that Lewis, the koala that captured everybody's heart during the #NSWbushfire crisis has passed away.

Unfortunately Lewis was unable to overcome his injuries, and was humanely put to sleep at the Koala Hospital in Port Macquarie. #9News pic.twitter.com/J1TbZVEIwE

— 9News Adelaide (@9NewsAdel) November 26, 2019
In another news about wildfire, there was an emotional story of four forest koalas that were rescued despite being badly injured and burned. The four animals were taken to Philp Nature Parks where they were put in intensive care.  
The park is set on melding wildlife care into intensive care methods that would help preserve the lives of these animals and provide a conducive environment for recuperation.