Bob Marley's Son Ziggy & Curly-Haired Grandson Isaiah Wear White in Pic Showing Their Likeness
On Monday, demised reggae superstar Bob Marley's son, Ziggy Marley, shared a picture that showed him and his son Isaiah in the music studio. 
If there needed to be any more proof that music runs in the Marley family, a new picture iconic singer Bob Marley's son Ziggy Marley shared on his Instagram page served that purpose.
Ziggy shared a photo of himself in the studio, but he was not alone as standing beside him was his adorable son, Isaiah, who smiled as he posed for the camera.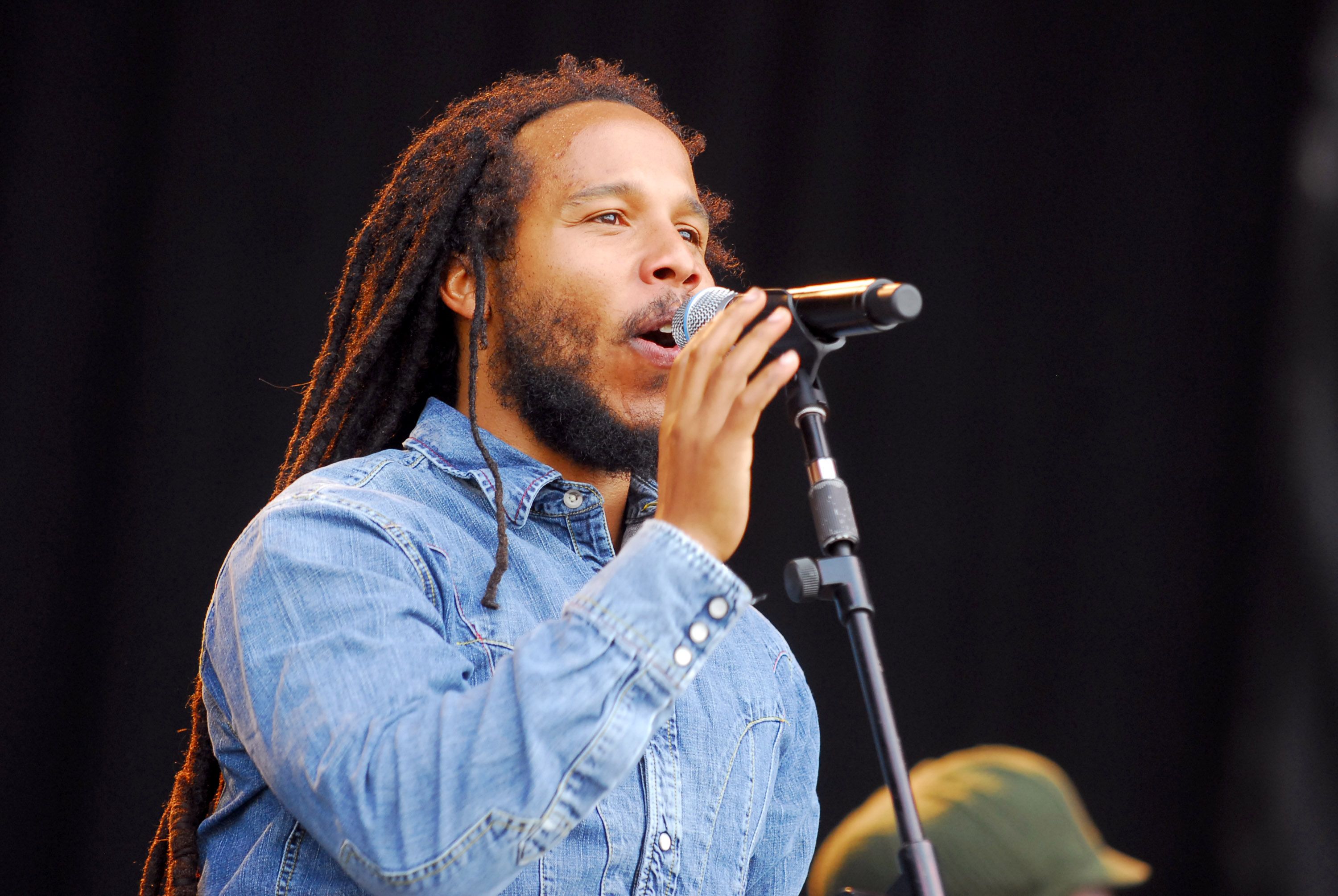 Ziggy wore a blue and white print dress and rasta hat, which he paired with dark blue jeans and black sandals. The 52-year-old sat on a chair, smiling next to his son who stood beside him. 
Isaiah wore white pajamas and flaunted his curly hair. He placed his right hand on his dad's lap and looked happy to be in the latter's presence. Ziggy captioned the post: 
"you can always find Isaiah in the studio with me."
The Jamaican musician and philanthropist added the hashtag "More family time" to his caption and thanked Architectural Digest and Jenna Ohnemus Peffley for the picture. 
His fans also commented on the sweet moment he shared with his son; one of them noted that the picture was a perfect example of how a father's lesson to his son spreads across generations. 
Ziggy explained that with everything going on in the world, it felt like the right time to do something for the kids.
Ziggy is a father of seven children whom he shares with three different women. He shares two children, son Bambaata and daughter Justice, with his ex, Lorraine Bogle.
He also shares a daughter named Zuri with another ex, Carlene Samuels. Ziggy is married to Orly Agai, with whom he shares four children, daughter Judah Victoria, and sons, Gideon, Robert, and the adorable Isaiah. 
Late last year, the musician made a children's album titled "More Family Time" amid the quarantine. He revealed he kept being pulled back to do the children's album which is a follow up to his 2009 kids album "Family Time."
Ziggy explained that with everything going on in the world, it felt like the right time to do something for the kids. For the album, he collaborated with his friends including Busta Rhymes, Alanis Morissette, Ben Harper, and Sheryl Crow, to make joyous music. 
In a chat with People last year, the doting father revealed he is instilling a healthy competitive spirit in his kids. One way he is doing this is playing Uno with them. 
He said they are better than him at it. Hence, they sometimes win without his help. Ziggy also teaches them how to lose honorably by being honest about when he is done playing instead of feeling miserable. 
Ziggy is one of the late Bob Marley's 12 children who continue to keep their father's legacy alive, and just like his father did, he is laying a good foundation for his own children to follow.