Sheryl Lee Ralph & Daughter Ivy-Victoria Look like Twins as They Pose for a Photo during a Trip
The resemblance between mother and daughter, Sheryl Lee Ralph and Ivy-Victoria Maurice, is startling in an image shared while the pair was on a trip together recently.
Sheryl Lee Ralph and her gorgeous daughter Ivy-Victoria Maurice posted the same selfie posing together on their Instagram stories a few days ago, showing off a striking similarity.
The duo is pictured smiling and laughing, looking summery in the warm sunshine. Sheryl and Ivy are both dressed in loose-fitting clothing but look chic while having great fun.
Ivy has her head of curls flowing wildly around her shoulders while her mom, Sheryl, has donned a wide-brimmed straw sunhat, which obscures her hair from view. Both women have on earrings.
The 26-year-old has small dainty hoops, but her mother has bigger metal circlets in her ears. Ivy is wearing a nude gloss on her lips, and her mother has on dark red lipstick. Ivy adorably wrote on the picture:
"the adventures of mommy and me."
Sheryl had Ivy in 1995 when she was still married to Eric Maurice. They divorced in 2001. Sheryl wed the Pennsylvania state senator, Vincent James, in 2005. Ivy was the maid of honor at her mother's wedding.
But Sheryl's status and popularity did not come from her marriage to a public figure. It was her acting career and participation in "Dreamgirls" on Broadway that threw her into the spotlight. 
Sheryl is also committed to HIV/AIDS awareness and has a nonprofit organization called A Divas Simply Singing.
Sheryl has starred in many series including "Moesha" (1996), "It's A Living" (1980), "Tyler Perry's House of Payne" (2011), and "Instant Mom" (2013). The star is well-versed in the art of success.
She has a lot of advice on how to maintain a career due to her extensive experience. She gave Black Enterprise a few of her secrets to achieving one's goals in an interview in 2015, saying:
"It's about my choices. It's about knowing yourself, your bottom line; what you will and will not do. When I live my life, I'm not living my life just for myself."
Besides her role as an actress, Sheryl is also committed to HIV/AIDS awareness. She has a nonprofit organization called  Divas Simply Singing, which has been running for over 30 years.
Sheryl's daughter, Ivy, has also spoken about her mother's benefit in other interviews. She mentioned that many young women her age do not have enough information about the virus.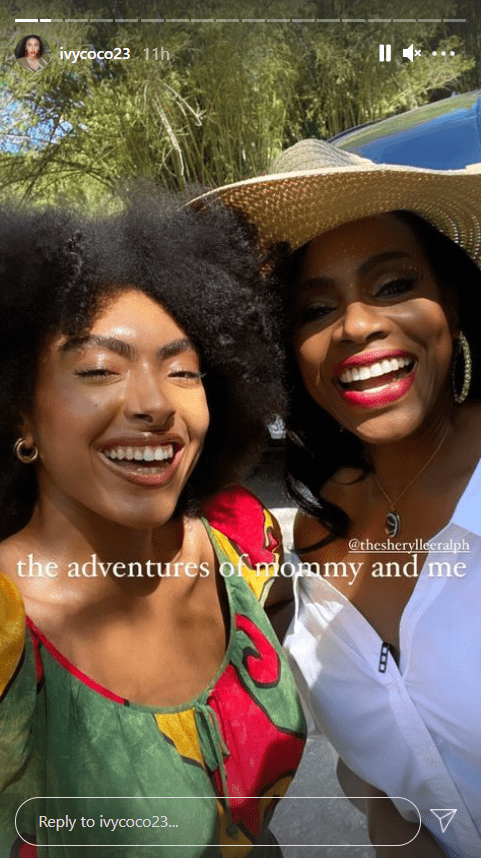 In addition to her social activism, Sheryl is also adamant about disrupting conventional images. She believes that motherhood does not always have to be represented as bland.
Sheryl was influenced by her role as a mom in both "Ray Donovan" and "Instant Mom," and loves the fact that both characters remain sexy and edgy despite their status as mothers.