Late 'Jeopardy!' Host Alex Trebek's Daughter Nicky Remembers Her Dad 3 Months after His Death
The late "Jeopardy!" host Alex Trebek's daughter, Nicky Trebek, recalled her late father's memory in a heartfelt post she made on her Instagram page on Monday. 
When people lose their loved ones, it is always hard to get over the memories shared with them as they would keep flooding back at different periods. 
After losing her beloved father, Alex Trebek, on November 8, 2020, Nicky Trebek found herself feeling this way and took to her Instagram page to share her feelings with the world in a heartfelt post three months after his demise.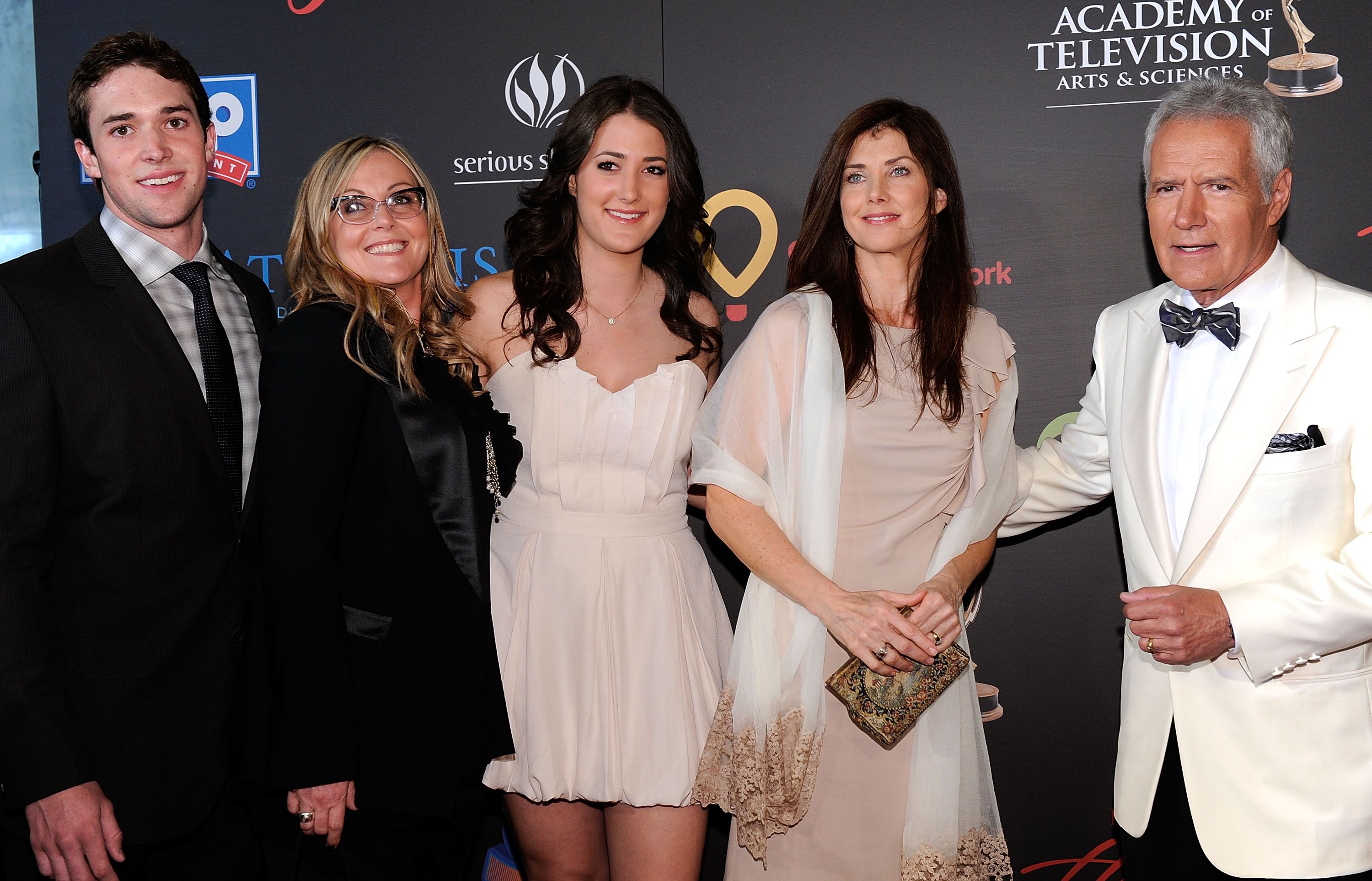 The late "Jeopardy!" host's daughter shared a picture that showed her father in a gray suit, pointing toward the sky in the famous manner he usually did while hosting the popular show.
In the caption, Nicky wrote that it has been three months since she lost her dad but that rather than posting something sad, she is choosing to be joyful. She poked fun at her late father's pose in the picture she shared, writing: 
"this always makes me laugh thinking about how many times he did that trying to get it right 😅."
Nicky's Instagram followers sympathized with her in her post's comment section and took turns to state how much they miss Alex. One fan revealed they just finished reading the late game show host's book. 
The fan further said that the amount they miss the demised television personality makes their heartache, adding that Alex's positivity was overwhelming. 
Besides taking Alex's last name as her surname, Nicky also forged her own television career.
On January 10, 2021, Nicky turned 55 and celebrated her birthday by watching her late father's final episode of "Jeopardy!" after which she celebrated his exceptional life. 
Taking to her social media, she described him as an extraordinary human being. She also shared a video montage from the "Jeopardy!" account that featured some of Alex's funny moments on the show. 
Nicky shared a loving relationship with Alex in his lifetime. The late icon adopted her after marrying his first wife, Elaine. However, the pair forged a close bond that led Nicky to take Alex's name. 
Besides taking Alex's last name as her surname, Nicky also forged her own television career. She worked on "Jeopardy!" specials and featured in several feature films. 
Besides Nicky, the late show host had two other children, son Matthew, born in 1990, and daughter Emily, born in 1993, whom he shared with his wife, Jean Currivan Trebek. 
While only Nicky followed her dad into the entertainment business, Matthew has built a successful hospitality business, while Emily has a successful career in real estate.