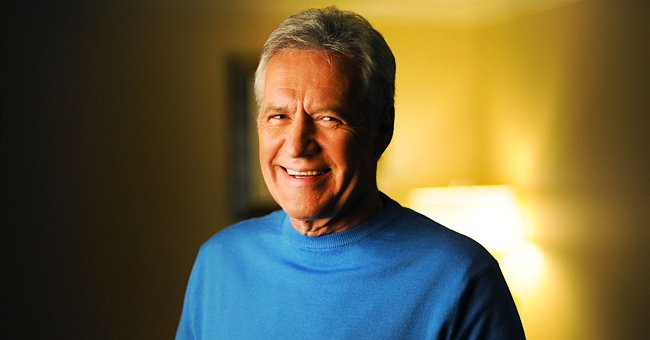 Getty Images
Alex Trebek's Adopted Daughter Nicky Shares First Instagram Photo since Her Dad's Death
Nicky Trebek, the late "Jeopardy!" host Alex Trebek's adopted daughter, has posted on Instagram for the first time since his death earlier in the month.
American-Canadian television personality Alex Trebek died on November 8, 2020, at the age of 80, following a battle with stage four pancreatic cancer.
His death brought an end to an era after he hosted the syndicated game show, "Jeopardy!" for 37 seasons from 1984 until he died. His demise brought much sorrow to his family, friends, and fans all over the world.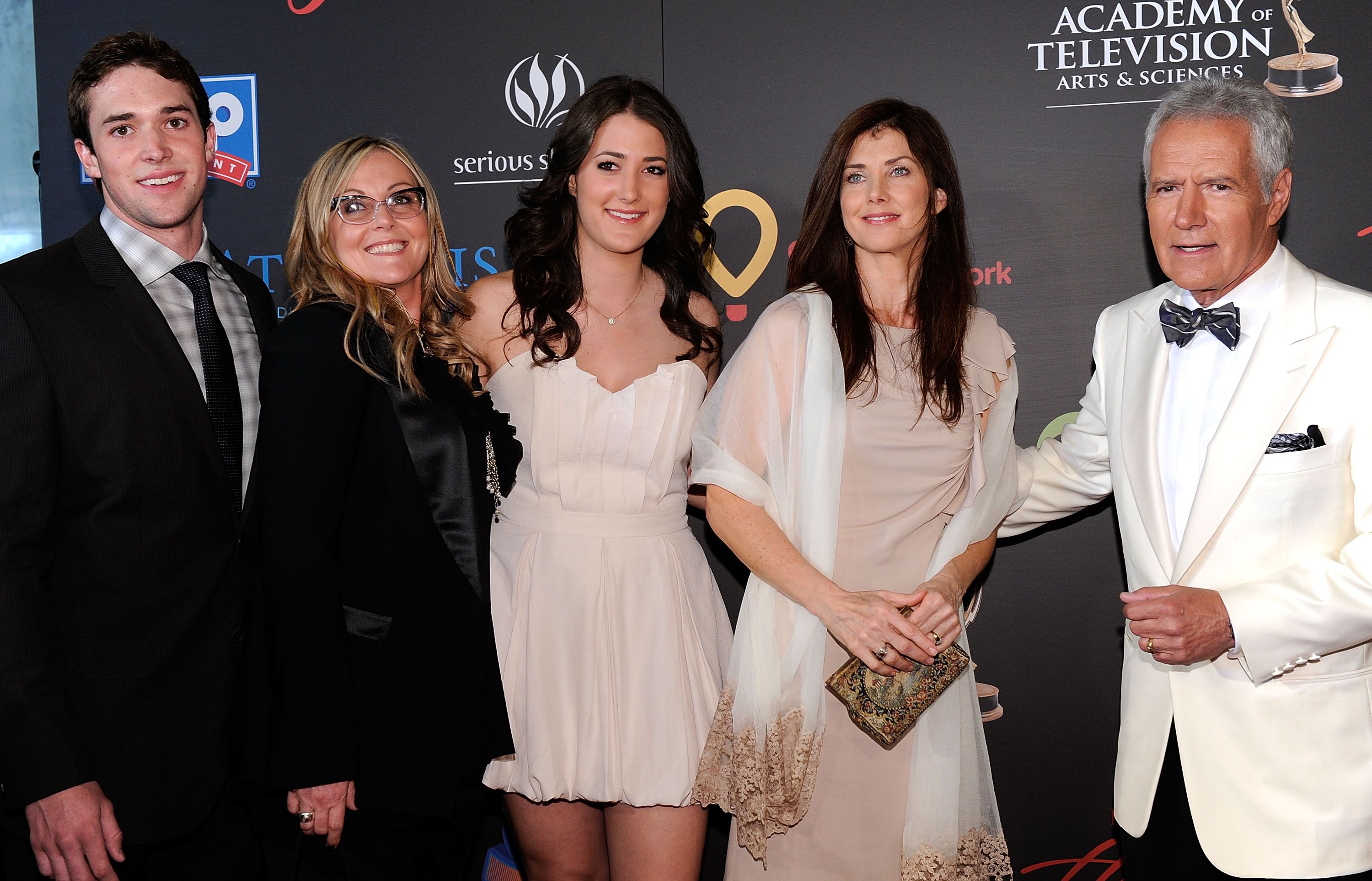 Matthew, Nicky, Emily, Jean, and Alex Trebek at the 38th Annual Daytime Entertainment Emmy Awards on June 19, 2011, in Las Vegas, Nevada | Photo: Getty Images
Trebek's adopted daughter Nicky had been quiet on social media since her father's passing over a week ago but posted for the first time on Instagram on Monday.
Nicky shared a simple captionless photo showing the image of a heart shape in multiple colors of purple, red, and pink. The shape's outer section was filled with other hues as well.
Seeing her post, many of Nicky's fans showed her love and support with their likes and messages of consolation. One fan expressed love towards her, while a second fan asked her to remain positive.
A third fan said Trebek was loved by the whole of America, adding that Nicky must be very proud of him, while another fan sent her hugs and good wishes.
Nicky said it was during that trip that a happy-faced Trebek told her he would marry Jean Currivan Trebek.
Trebek adopted Nicky when she was six years old and after he married her biological mother, Elaine Callei. They remained close even after Trebek divorced Elaine in 1981.
Like her late father, Nicky has also forged a television career and worked in production on several feature films, television specials, and "Jeopardy!" She also worked as a model in consumer ads for some online magazines.
Nicky and Trebek forged a loving relationship, with the former recalling her favorite memory of her father. She narrated how he took her to a wine symposium in Hawaii, which actor Vincent Price attended.
She described the night as unforgettable, saying she even got to sit next to Price at a dinner. In addition to that, Nicky said it was during that trip that a happy-faced Trebek told her he would marry Jean Currivan Trebek.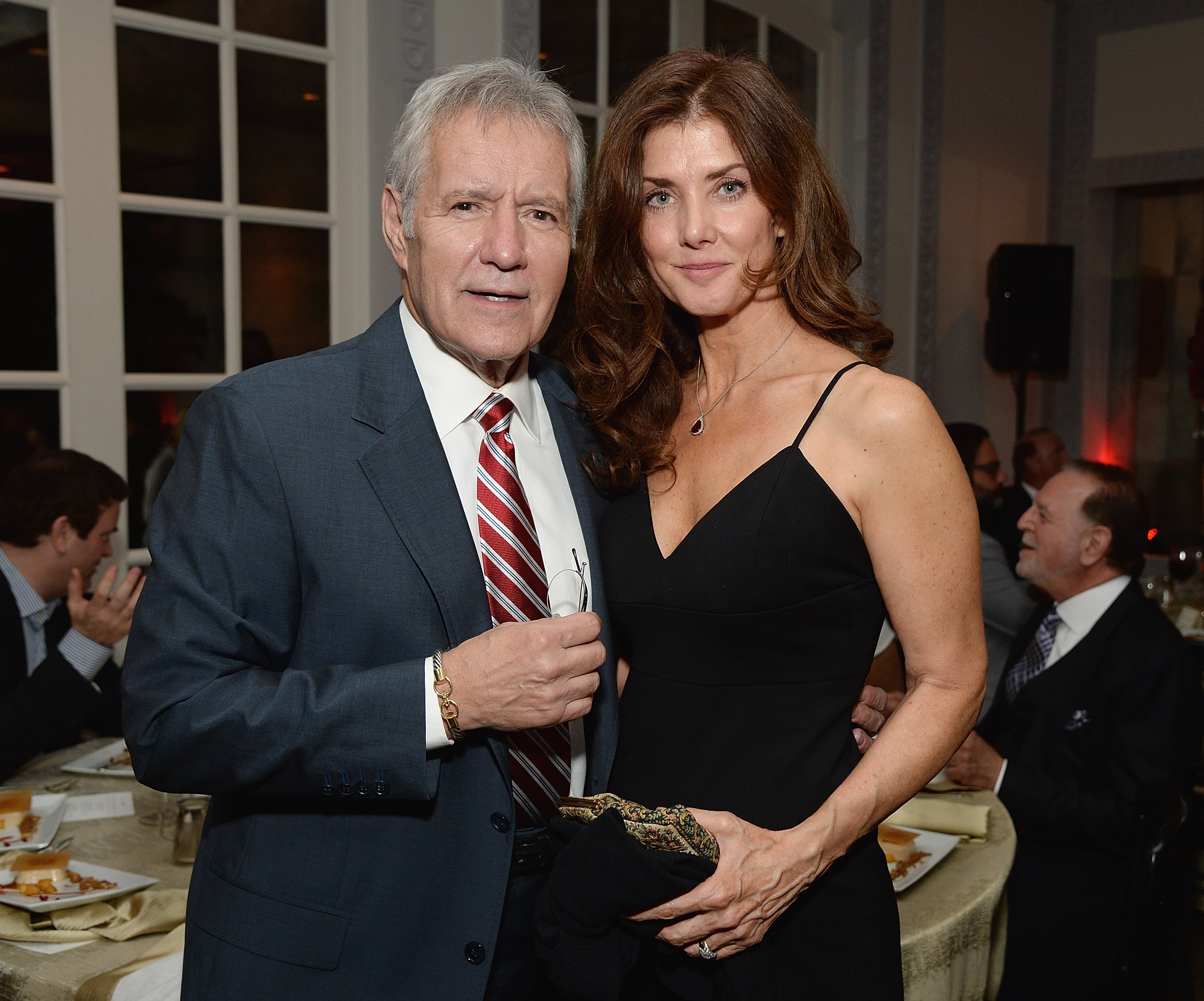 Alex Trebek and Jean Currivan Trebek attend the dinner tribute to Sophia Loren during the AFI FEST on November 12, 2014 in Los Angeles, California. | Source: Getty Images
Trebek and his wife Jean also enjoyed a sweet relationship that continued until his death. The couple had two children, Matthew and Emily, born in 1990 and 1993, respectively.
In his lifetime, Trebek was a wonderful television show host, philanthropist, and generous man. He was also a devoted husband and loving father to his three kids. He will be sorely missed but never forgotten. May his soul rest in peace.
Please fill in your e-mail so we can share with you our top stories!