Bruce Springsteen's Relationship with Faith as He Insists Jesus Remains One of His Fathers
Born and bred a Catholic, Bruce Springsteen's faith has taken a downward spiral since his foray into stardom. However, the icon never forgot his early catholic roots or devotion to Jesus, his supernatural father.
Over the years, musician Bruce Springsteen's songs have been mostly about his Catholic background. Despite his style of working his faith into his music, the star is openly averted to his religion's dogmatic side.
SPRINGSTEEN'S CATHOLIC UPBRINGING
Born to catholic parents, Douglas Frederick Springsteen and Adele Ann in 1949, Bruce Springsteen was raised a catholic. His grandparents were adherents to the catholic faith, passing it on to their off-springs.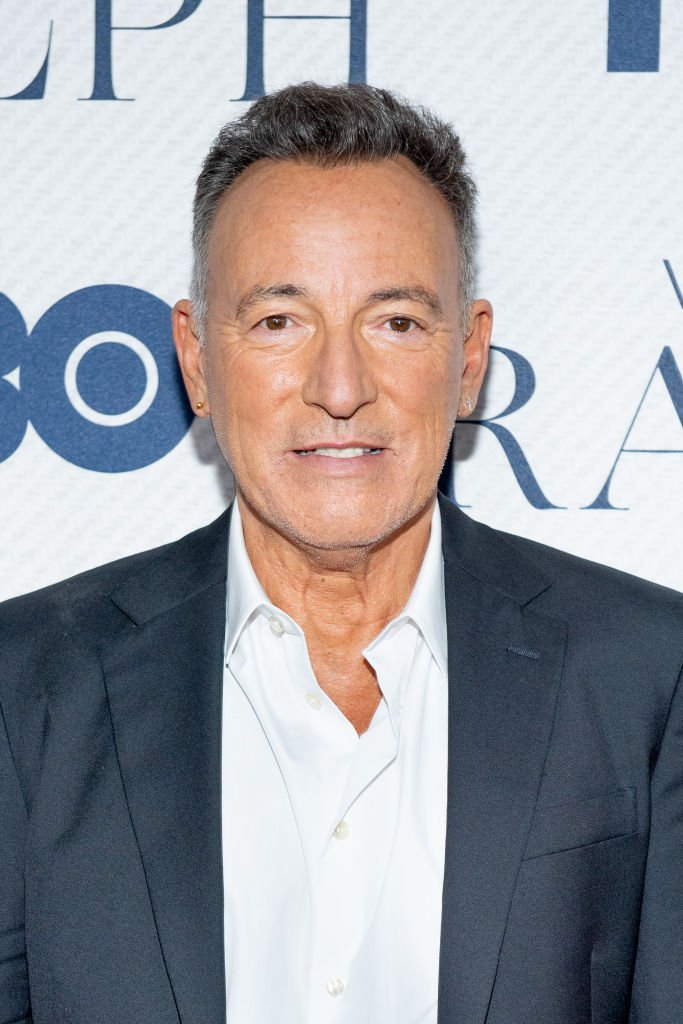 While growing up, the icon served as an altar boy at the St. Rose of Lima Catholic Church. As part of his Catholic upbringing, the music legend attended St. Rose of Lima Catholic School in Freehold, New Jersey.
The priests and nuns at the school adopted strict disciplinary measures in their effort to imbibe faith and knowledge in the students. These measures had the opposite impact on Bruce and left a mean taste in his mouth.
In his memoir titled "Born To Run," Bruce cited his experience in the catholic school as the root cause of him becoming estranged from his religion.
BRUCE SPRINGSTEEN'S BELIEF
When it comes to being a devotee to Jesus, the singer is determined not to go astray. Most notably, Bruce strives to maintain a personal relationship with Jesus, whom he refers to as one of his fathers, albeit, the supreme one.
The 71-year-old remains doubtful as to whether his return to his childhood church in his old age was born out of faith or nostalgia.
The 71-year-old, despite rejecting the concept of religion at an earlier age, has managed to create a balance between the catholic doctrine and his belief. In "Born To Run," the music legend admitted to believing in Jesus' power to save and to love.
However, he refuted the idea that a being capable of saving and loving would also condemn, hence, his disbelief in Jesus' power to damn.
His contrary views contributed to his decision to not partake in religion. Whether he practices or not, Bruce still identifies with the catholic faith.
He once pointed out how he came to ruefully and bemusedly understand that Catholicism was a lifetime commitment. His idealistic view about the faith flows in line with the saying, "once a Catholic, always a Catholic."
SPRINGSTEEN'S THOUGHTS ABOUT RELIGION
Bruce Springsteen has been open about his belief in God despite his aversions to religion as a whole. In a 2018 interview, the star admitted that several decades after derailing from his religion, he still found himself drawn to the catholic church.
Perhaps, that had something to do with age, as the 71-year-old noted in the same interview, that people tend to become more spiritual as they get older. 
In his case, the church's imprint on him became more pronounced, so much that he resorted to tracing his steps back to where it beganꟷ the catholic church in Freeholdꟷ which remains the origin of his dreams and belief. 
Aside from his frequent visits to St. Rose of Lima though, he refrains from practicing other doctrines like going to confessions and receiving the Eucharist.
Admittedly, the 71-year-old remains doubtful as to whether his return to his childhood church in his old age was born out of faith or nostalgia.
Many Catholic adherents would choose the latter, given his firm support of abortion and gay marriage, both of which contrasts with the church's teachings.
SPRINGSTEEN'S MARRIAGE 
The iconic singer has been married twice. His first marriage was to actress Julianne Phillips, eleven years his junior. They tied the knot in May 1985, shortly after meeting her during a music tour. 
Their relationship went downhill in 1988, and Bruce filed for a divorce, which was finalized in March 1989. During their relationship, the exes had no kids together.
In 1988, following his separation from Phillips, Bruce Springsteen fell in love with his second wife, Patti Scialfa during his Tunnel of Love Express Tour. 
The duo, whose paths first crossed in the early eighties, eventually legalized their union in June 1991, at their Los Angeles Home. The two are parents to three children.
They welcomed their first child, Evan James Springsteen, in July 1990, a year before their marriage. Their second child, Jessica Rae Springsteen, came in December the next year.
By January 1994, the lovebirds became third-time parents, welcoming their third child and only son, Samuel Ryan Springsteen, hence completing their perfect family of five.
Interestingly, Bruce Springsteen's middle child, Jessica, grew up to become a professional equestrian who has represented the United States in various tournaments. Religion aside, Bruce's works in the music industry is the ideal definition of legendary!