Check Out Kenya Moore's Awesome Transformation as She Flaunts Her Figure in a Tight Black Dress
"The Real Housewives of Atlanta" star Kenya Moore delighted her fans with an awesome transformation in a new video she shared with them on her Instagram page. 
Reality television star Kenya Moore is so pretty and she knows it and is willing to flaunt it. She did just that in a recent video she shared on her Instagram page. 
The "The Real Housewives of Atlanta" star made her entry into the #Imsoprettychallenge with a delightful video that showed her remarkable transformation.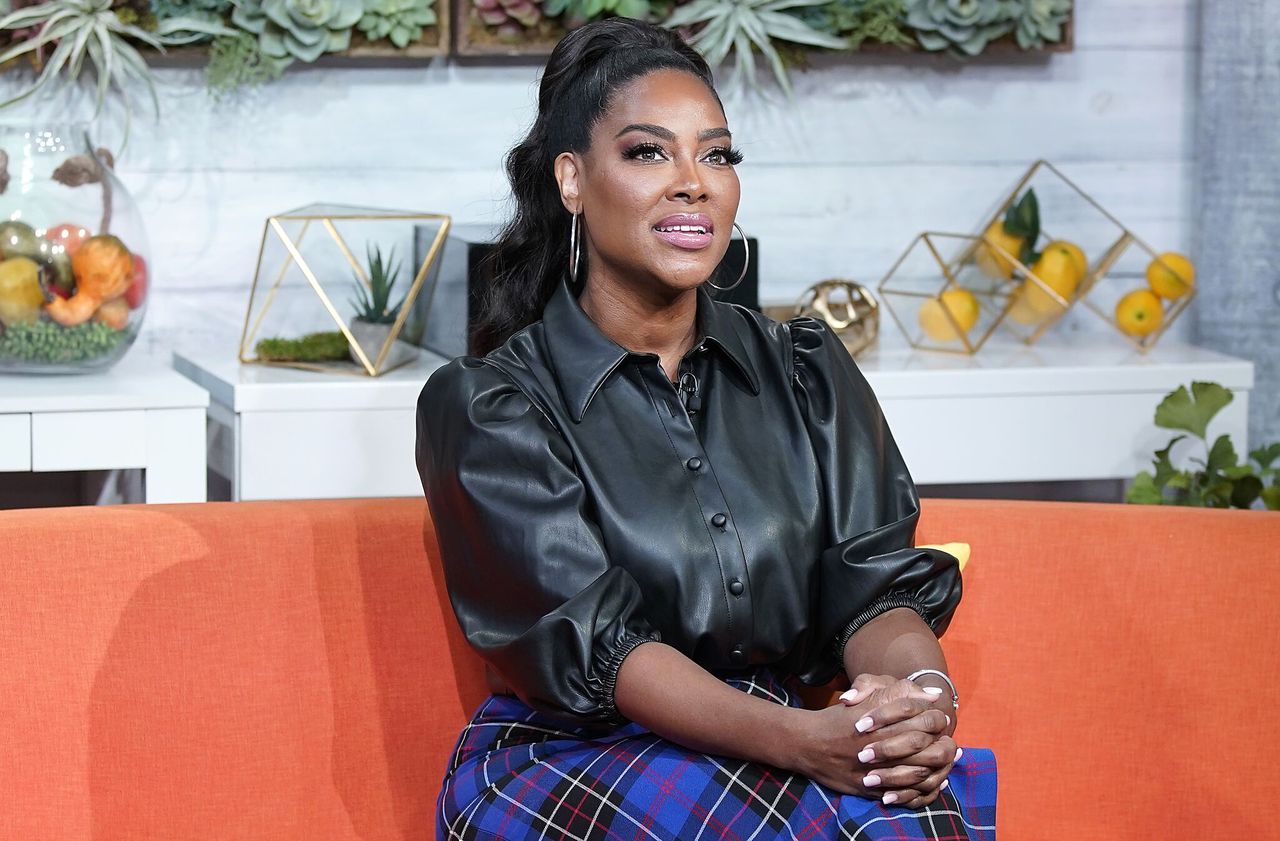 At the beginning of the video, Moore was without make-up, rocking full uncombed hair, wearing big glasses, and clad in a dark green long-sleeved top.
She tapped the camera multiple times coinciding with the beat of Reyanna Maria's song, "So Pretty," the theme song for the challenge she was participating in. 
Moore soon transformed from the no-makeup person she was into a gorgeous beauty. Clad in a tight-fitting black dress with an opening in the chest area that revealed her cleavage, she smiled as she posed for the camera. 
Instead of her previous unkempt hair, she rocked beautiful brown hair and accessorized it with long earrings. Her short, sexy dress also revealed her sexy thighs. 
The 50-year-old's sexy appearance in the video stunned many of her fans, who left her with multiple loved up comments as they took turns to express their love for her. 
Daly confirmed that he and Moore would be going ahead with their divorce.
Moore is never shy to show off her sexy body and ravishing beauty on social media. Last November, she showed off her weight loss in fitted white overalls while posing with her cousin, Che. 
In the snapshot, Moore showed off her slim and fit figure. Again, her fans were impressed by her gorgeous look and took turns to compliment her, noting how good she looked in her overalls. 
The cute post came a month after Moore detailed her diet and exercise routine, which helped her lose the weight she added amid the lockdown. 
It would be recalled that in September 2020, the celebrity diva revealed she had gained 25 pounds though she said she did not mind the extra weight. 
Moore is a mother-of-one and shares her two-year-old daughter Brooklyn Doris with her on-and-off estranged husband, Marc Daly. The couple announced their separation in September 2019, two years after their marriage.
However, that did not seem to stop Moore's shine as she shared cute snaps of herself on Instagram, including a gorgeous make-up free selfie after news of their impending divorce popped out. 
The couple reunited following that separation and seemed to be back together. However, they went on their separate ways once again, with rumors springing up late last year that they were heading for divorce again. 
In January, Daly confirmed to the dismay of their fans that he and Moore would be going ahead with their divorce as he could no longer be married to her.
Though the couple's die-hard fans would want things to go smoothly between them, they may just have to accept that they are better off without each other.