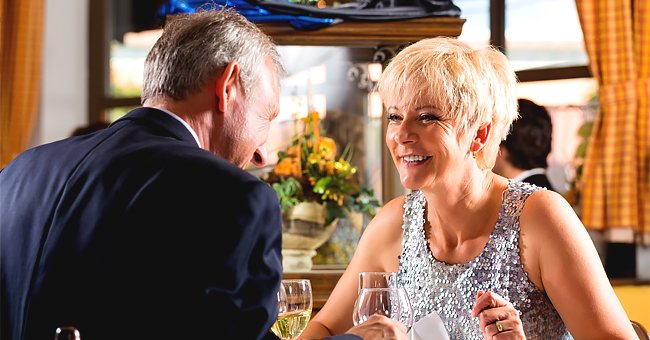 Shutterstock
Daily Joke: A Married Couple Is Having Lunch at the Local Tavern
One day, a couple, who had been married for 50 years, was having lunch at the local tavern when they recalled a long memory and decided to recreate it.
It is usual for couples who have been married for many years to reminisce on some of their old experiences. Sometimes, they might even go the extra mile and recreate these memories.
That was the case for the couple in today's joke, who had been married for 50 years. While enjoying lunch at the local tavern, the man leaned to his wife and asked if she remembered the first time they made love 50 years ago.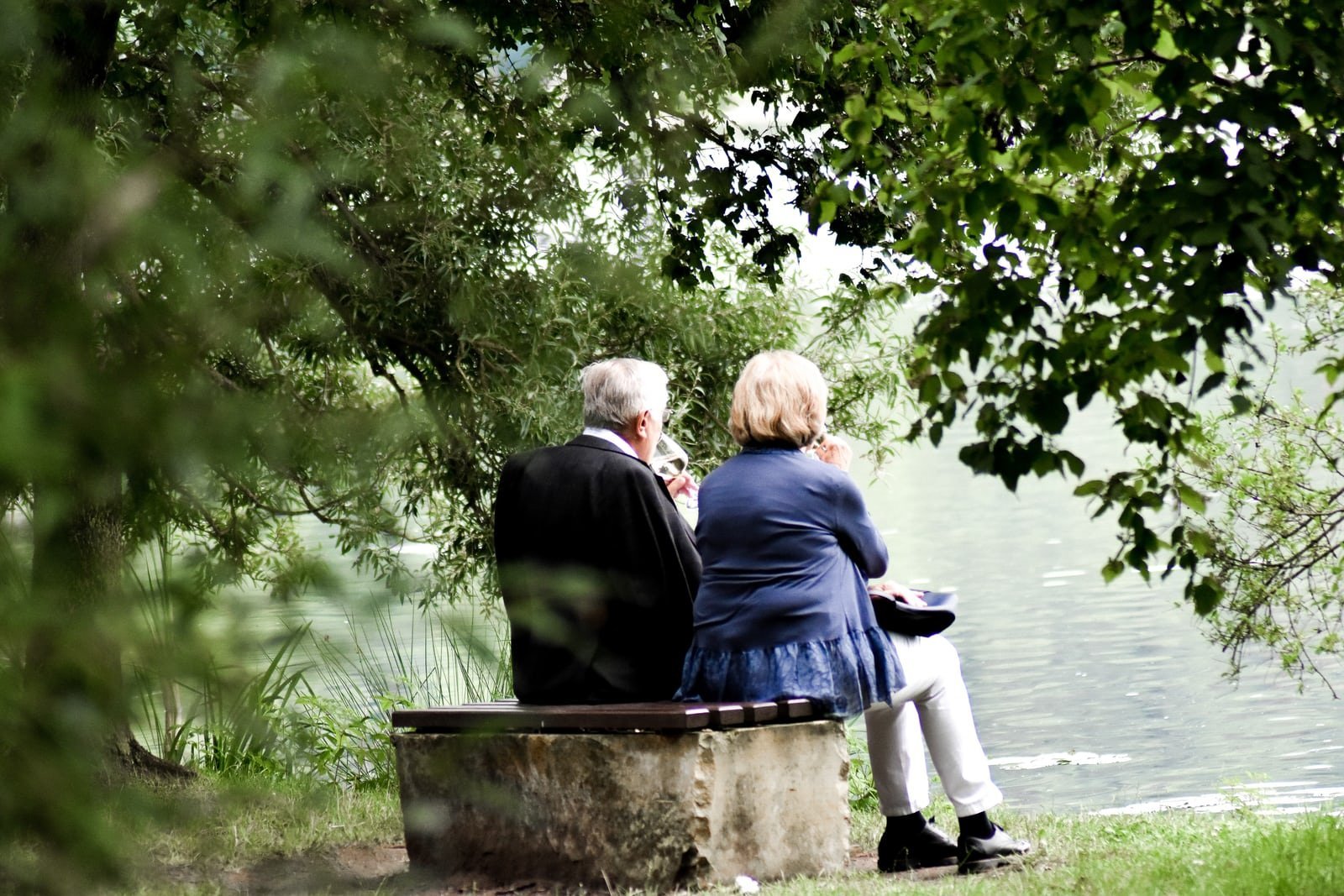 An old couple sitting by the sea. | Source: Unsplash
He recalled that they went behind the tavern, and she leaned against the back fence. The man asked his wife if they could take a stroll around the fence and make love there again, for old time's sake.
His wife smiled and joked that he was an old devil. She added that his suggestion sounded crazy but seemed like a good idea. Meanwhile, a police officer sitting behind the couple overheard their discussion and laughed to himself.
He decided to follow the old couple closely behind and see how they could make love. The officer said he would only keep an eye on them and not cause any trouble.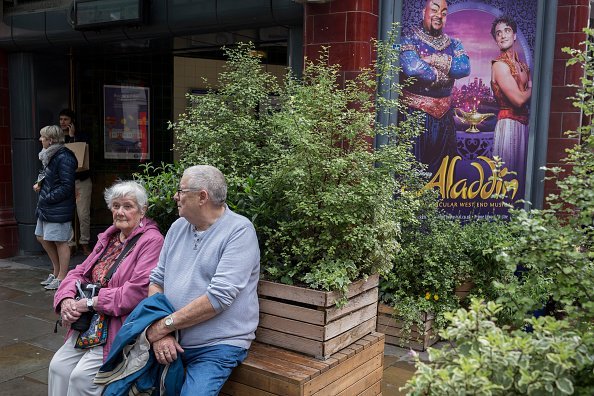 An elderly couple rest on a bench in front of Covent Garden Underground station in London, England. Photo | Getty Images
Aided by their walking sticks, the old couple walked along the fence and finally reached the back of the tavern. They made their way toward the fence, after which the woman leaned against it.
Her husband made his move, and they began the most intense lovemaking the police officer had ever witnessed in his life. The old couple kept at it for about ten minutes. While doing so, they made loud noises, screaming and moaning.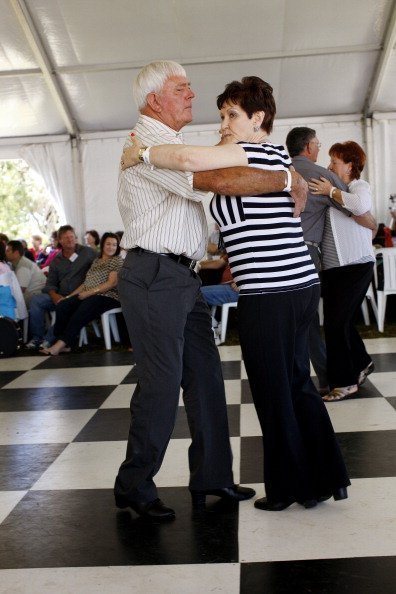 An ederly man and woman dancing together | Photo: Getty Images
At long last, they collapsed on the floor, panting heavily. The policeman was amazed at what he had seen and thought he had learned something about life and old age that he did not know before.
The couple remained on the ground for about thirty minutes and managed to get back on their feet. The policeman was still there watching them. He decided to ask them what their secret was.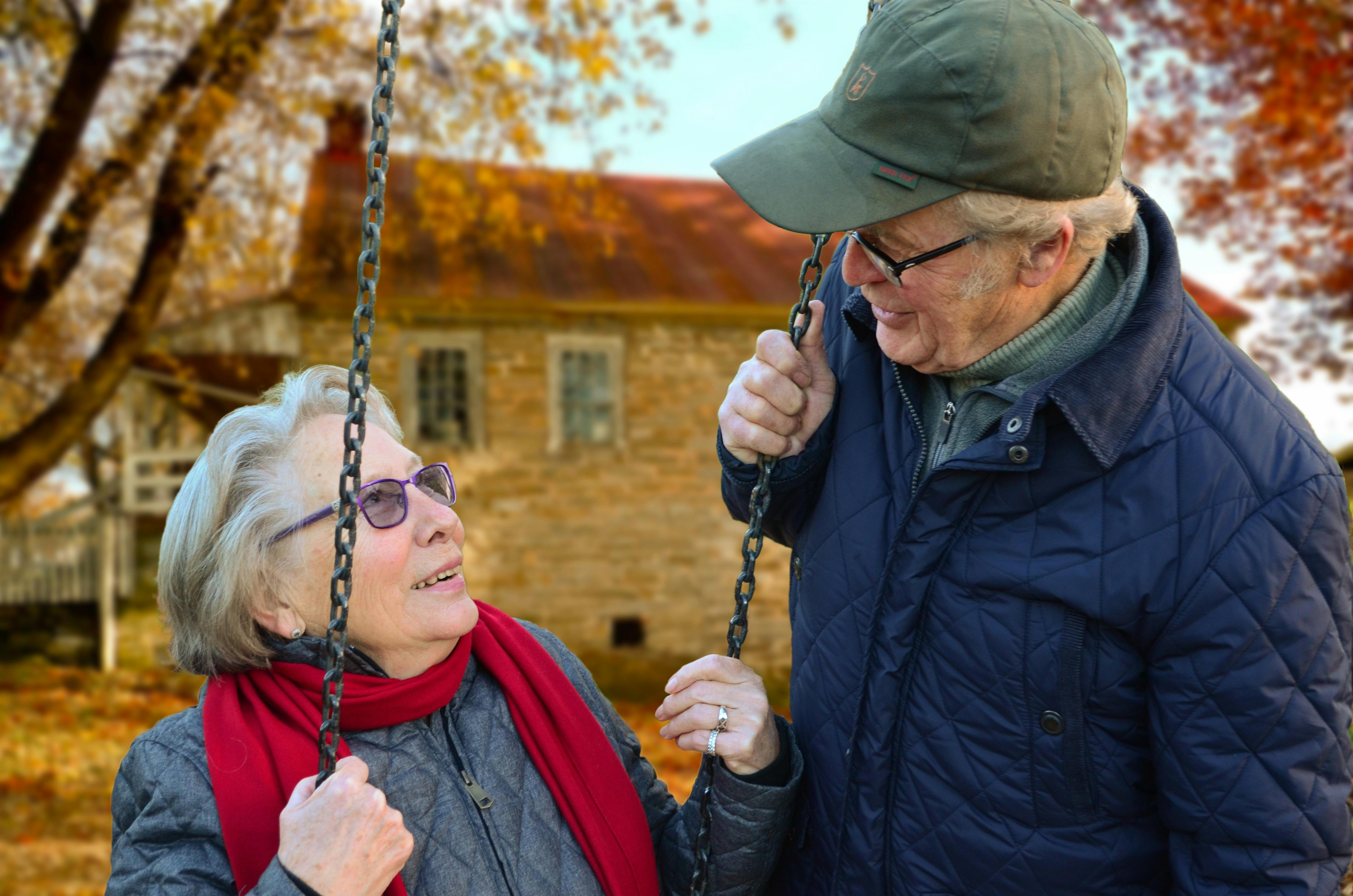 Man standing beside a woman on the swing. | Photo: Pexels
When they passed by him on their way out, he hailed their incredible lovemaking at the fence and politely asked them what their secret to a wonderful sex life was. The old man, who was still shaking from the experience he just had, replied,
"Fifty years ago, that wasn't an electric fence."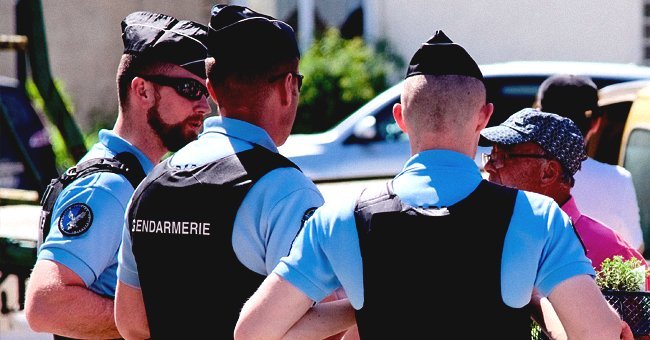 Policemen gathered at a crime scene | Photo: Shutterstock
Read another interesting joke here.
Source: Startsat60
Please fill in your e-mail so we can share with you our top stories!