Hannah Murray Is 31 Now — Glimpse into Her Life and Career after 'Skins' Fame
Originally known for playing a teenage girl with an eating disorder on the British show "Skins," Hannah Murray is now better known as one of the stars from the hit medieval/fantasy series "Game of Thrones."
31-year-old English actress Hannah Murray had her TV debut and breakout role playing Cassie Ainsworth in the teen drama series "Skins" between 2007 and 2008, reprising the role in 2013.
However, to a younger audience at least, Murray might be more recognizable from her work in HBO's hit series "Game of Thrones," on which she portrayed the fan-favorite "Wildling" Gilly for 27 episodes between 2012 and 2019.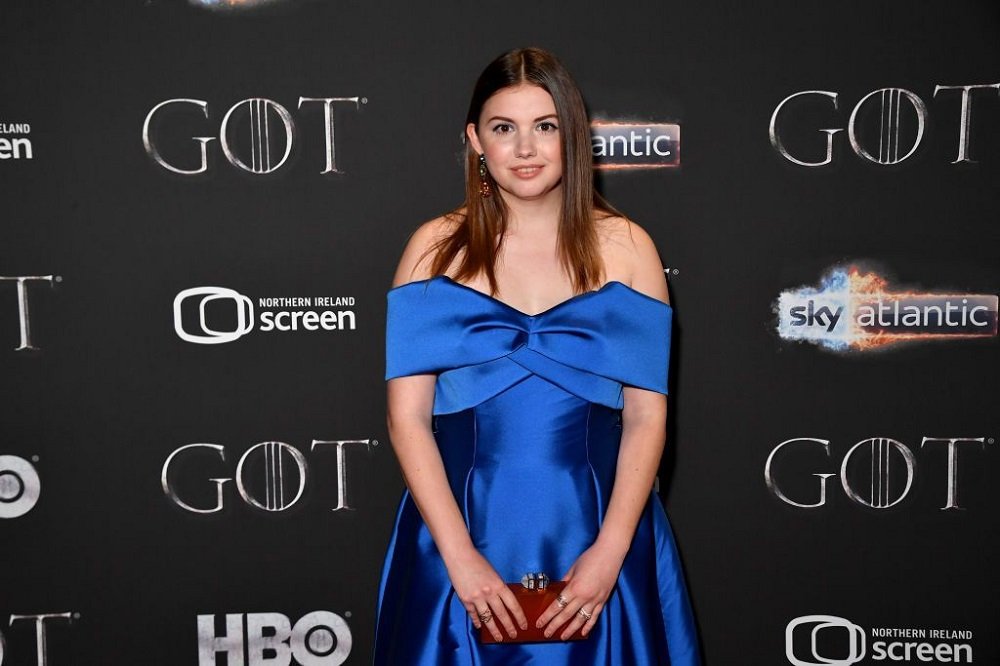 But besides these two famous TV shows, Murray, who is acting since age 16, has led an interesting and steady career as an actress, most recently returning to the small screen in the role of Cara in the horror series "The Expecting" in 2020.
Let's take a look back at what has gone on in the life and career of this talented actress after rising to fame as a "Skins" alum. There is much more to Murray than her brilliant portrait of a troubled but endearing teenager on British TV.
GOING TO COLLEGE
Following her original stint on "Skins" in 2008, Murray took a three-year break from acting to study English at Cambridge University, and apart from a couple of low-profile appearances in indie films and stage, she mostly stayed away from the job.
The Night King is coming, will Gilly survive the Battle of Winterfell? We get the scoop on her future and ideal finale from #HannahMurray herself.

Read the interview ahead of tonight's episode of @GameofThroneshttps://t.co/2WO3vfyHjB… https://t.co/ZtNU0mz8jT pic.twitter.com/sASsKNrYF7

— Schön! Magazine (@SchonMagazine) April 28, 2019
But as soon as she graduated, in 2012, Murray made a strong comeback, being cast in "Game of Thrones" on the hit show's season 2. By season four, Murray's character Gilly became a series regular.
SUCCESS ON THE BIG SCREEN
Murray's first starring role on the big screen was also the film directing debut of musician Stuart Murdoch from the indie rock band Belle & Sebastian, a low-budget musical titled "God Help the Girl," released in 2014.
Even though Murray was already 25 years old at the time, it was still inevitable to bring back memories of the teenage Cassie from "Skins" during its first season, on her role as one of three teenagers that start a band in Glasgow.
Here's what Game Of Thrones Season 7's leading ladies look like off screen -
including Gilly AKA the gorg #HannahMurray:… pic.twitter.com/n3mk8aNbe4

— British GLAMOUR (@GlamourMagUK) August 21, 2017
In 2017, Murray had the opportunity to work for the Academy Award-winning American filmmaker Kathryn Bigelow, who cast the actress in her film "Detroit," a film revisiting police brutality in the city in the title in the late 1960s.
The film also explores racism within the police institution and it felt very timely at a time on which the racial tensions in the US were reaching a breaking point, with the Charlottesville, Virginia, infamous Unite the Right rally taking place while filming.
In another opportunity to prove her versatility as an actress and to further leave her "Skins" background behind, Murray played 19-year-old Charles Manson's cult follower Leslie Van Houten in the 2018 film "Charlie Says."
"She's such a beautiful character and I love her journey." - #HannahMurray reflects on her #GameofThrones character, Gilly pic.twitter.com/s5tGbrqtu3

— BUILD Series (@BUILDseriesNYC) April 3, 2019
MOVE TO LOS ANGELES
In 2019, after her work on "Charlie Says," Murray saw her long-time dream of moving to Los Angeles, California, come true, joining the multitude of stars from the screen that inhabit the city.
As Murray revealed to Phoenix Mag around that time, she first visited Los Angeles at age 16 during a family holiday, and she allegedly told her parents right away that one day she was going to call the city her home.
We're live with #HannahMurray from #GameofThrones! Tune in: https://t.co/M8xULp80xC pic.twitter.com/UE0nVBx8nv

— BUILD Series (@BUILDseriesNYC) April 3, 2019
GAME OF THRONES
If making it into "Game of Thrones" wasn't impressive enough for the actress, Murray's character in the series, Gilly, had the rare luck to survive as far as the eighth and final season of the show.
"It's really exciting, and I didn't have any idea when I joined the show that I would be involved for so long!" Murray told Phoenix Mag from her Los Angeles home when the series' final season was already airing.
Gilly's probably most important action in the series storyline was the unveiling of the truth about Jon Snow's legitimate parentage, with the actress sharing in 2019 that she had to struggle not to reveal spoilers from the show.