Kate Hudson Posts an Adorable Video of Daughter Rani as the 2-Year-Old Shares a Special Message
Kate Hudson shared a video of her two-year-old daughter Rani jiving whilst still in her pajamas, busy putting toothpaste on her toothbrush whilst singing.  
41-year-old Kate Hudson posted a video of her adorable toddler, Rani, singing a made-up song early in the morning. Wearing black silk pajamas, the two-year-old was cheerfully singing whilst putting toothpaste on her toothbrush. 
Oral hygiene is a top priority for Hudson's daughter as she is singing about the importance of brushing her teeth whilst completing her task at the table, a good message for all the little ones.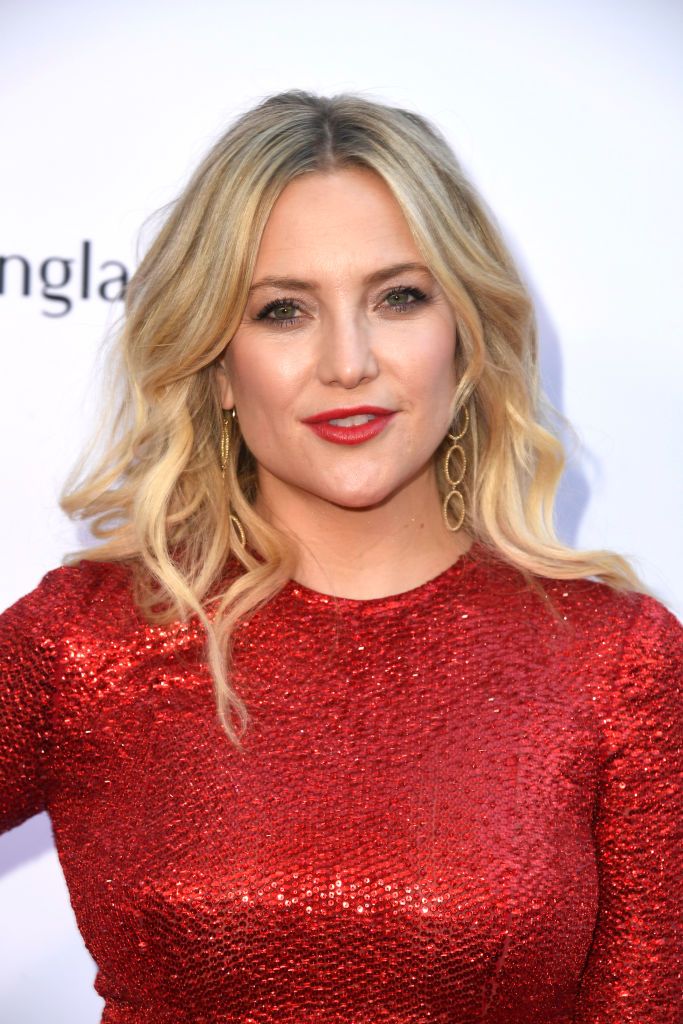 SINGING TODDLER
With a toddler as cute as Rani, it is understandable that Hudson couldn't resist sharing the sweet video of the two-year-old bouncing up and down singing her tune whilst brushing her teeth. 
Any dentist would be proud of how seriously Rani is taking brushing her teeth, especially so early in the morning. Rani put the toothpaste on her toothbrush, brushed her teeth, and then put on some more toothpaste. Hudson captioned the post: 
Rani has a very important message for toddlers this AM ;) ☀️ She also clearly has the family gene of making up songs for EVERYTHING 💃
FAMOUS GRANDCHILDREN
Rani is the daughter of a Golden Globe winner, but she is also the actress Goldie Hawn's granddaughter. Hawn was recently seen in a video that Hudson posted of Hawn carrying her two-year-old grandchild during a walk. 
Hudson shares Rani with her partner Danny Fujikawa and has two other children from previous relationships, Ryder, 17, and Bingham, 9. The "Almost Famous" actress's family frequently appears on her social media feed. 
 MAGAZINE COVERS
The "How to Lose a Guy in Ten Days" star and her daughter feature on the cover of InStyle's March issue and the photos show the adorable duo in matching smiley face tee-shirts and purple pants.
Hudson opened up about her attraction to musicians in the accompanying article, sharing that it is not the rockstar lifestyle that has her heart skipping a beat. She elaborated, saying: 
"The reason I connect so deeply with musicians… is because we all connect to music in a way that you don't have to explain. You just feel it, and it's something you love." 
REDISCOVERING MUSIC
Hudson's love for music stretches further than who she chooses to be in a relationship with. The actress shared that she actually preferred singing over acting when growing up and would've loved to combine the two. 
As she approached her thirties, her lack of confidence had her moving into the acting scene and not pursuing singing further. Hudson's father, Bill Hudson, also had an impact on how she viewed music. 
The "Fool's Gold" actress is dipping her toe into the music scene in her new movie "Music," directed by the artist Sia. This project has Hudson venturing into singing and rediscovering her relationship with music. 
With Rani and her musician father keeping the musical gene going in Hudson's house, it will be difficult not to sing along. Starting young with photoshoots and performing, the two-year-old seems to be following in her mother's footsteps.