NASCAR Star Alex Bowman Wins Daytona 500 Pole — Facts about His Life & Career
Alex Bowman is pushing boundaries as he became the first driver to start on the front row for the Daytona 500 for four consecutive years and took first place in the pole. 
Forming part of the Hendrick Motorsports team, Alex Bowman took the pole for the second time in his career with a lap of 191.261 mph. He claimed it for the first time in 2018. 
Driving NO. 48, Bowman has the Hendrick Motorsports team winning their sixth pole in the last seven years. The NASCAR driver was sure to give credit to the team in his post-race interview.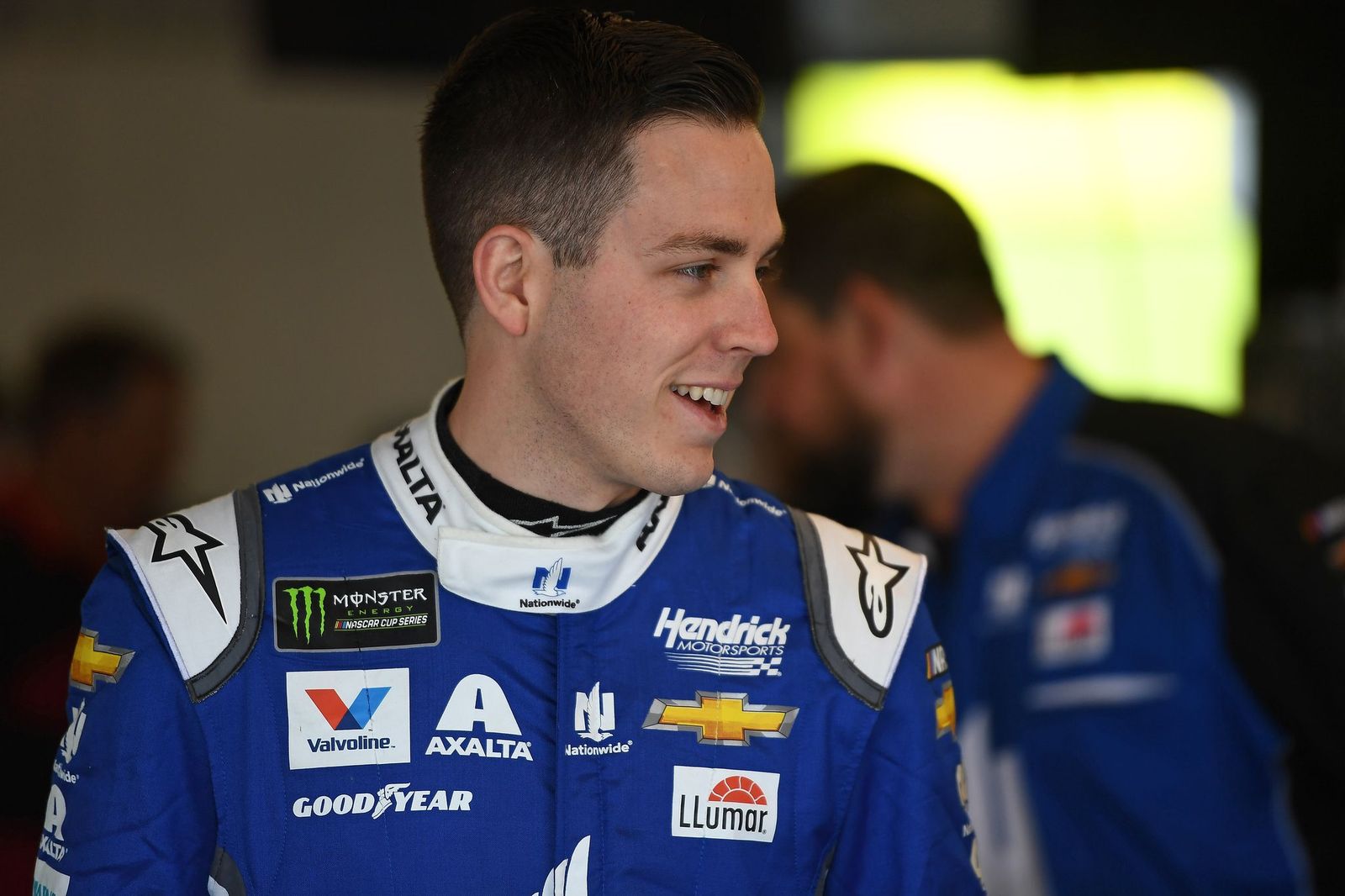 Bowman wasn't the only Hendrick Motorsports team member to secure a spot in the Daytona 500. His teammate William Byron came in second with a lap of 190.219 mph. 
The 27-year-old was sure to give credit where credit was due and said that the hard work that the crew did on the car contributed towards his number one spot. In his post-race interview, he said: 
"It's a testament to these guys and everybody back at the shop at Hendrick Motorsports. They work so hard on these superspeedway cars. They're beautiful when they get to the race track. "
This #BuschPole always means a lot! @Alex_Bowman shares his thoughts on capturing the top spot for the #DAYTONA500. pic.twitter.com/fVFpcoKqTj

— NASCAR (@NASCAR) February 11, 2021
PUSHING BOUNDARIES 
Bowman made his way into the Hendrick Motorway team at the age of 23. He subbed for Dale Earnhardt Jr. in July 2016 and was eventually given a full-time appointment. 
The 27-year-old is a big dog lover and isn't concerned with many other sports besides racing. Spending his off time working on his own cars, the four-wheeled machines consume most of Bowman's time. 
RUNS IN THE FAMILY
Bowman isn't the only car fanatic in his family. The race car driver's father, Sean Bowman, shares his passion for cars and has his own full-body shop in Tucson, Arizona. When Bowman signed with his team, he shared the celebrations with Sean saying: 
"I was able to share everything with my dad. He was at the shop with us... we visited the Axalta Center, which was really cool. That's his world and I literally couldn't get him to leave."
Bowman's father contributed to his career choice and has been involved every step of the way, acting as a coach, sponsor, or mechanic depending on what is needed. 
TOP PRIORITIES
With his four-legged furry friends as one of his top priorities, Bowman purchased a home in Mt. Ulla, North Carolina, that has enough space for the pups to move around as much as they please. 
Playing with his dogs is one of his favorite things to do when he is not on the track or practicing to be on top form when he is on the track. If he's not with his dogs, he is with his cars and vice versa. 
Bowman thinks beyond his life behind the steering wheel with dreams of traveling through Europe on a winter vacation and discovering the old forgotten towns. 
Placing himself right at the front with the best of the professional stock car racing drivers, Bowman has put himself on the NASCAR map and NO. 48 is definitely a car to watch in the upcoming Daytona 500.