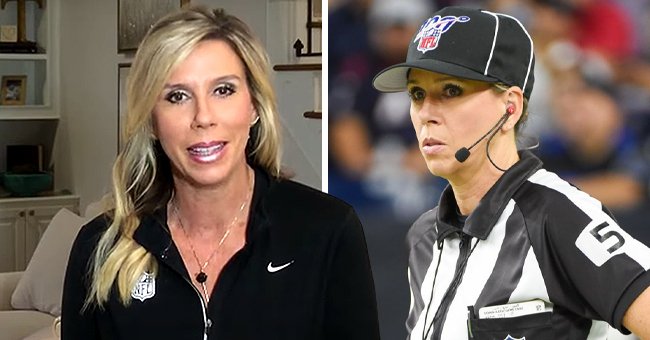 Getty Images YouTube/TODAY
Sarah Thomas, 1st Female Super Bowl Referee Reveals Story behind Angel Pin She Wore at the Game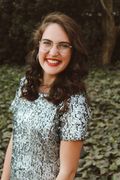 With Sarah Thomas' parents unable to be at the Super Bowl to cheer her on, they sent her a sweet gift to say that they were there with her in spirit.
After years of preparation, Sarah Thomas jogged onto the NFL Super Bowl field as the first female referee for football's biggest game of the year. Her parents couldn't be there, but they were sure to let her know that they were thinking of her.
In an interview on the "Today" show, Thomas shared why she wore the angel pin on her big day. She revealed that her parents had sent her the pin with a note to remind her how proud they were of her.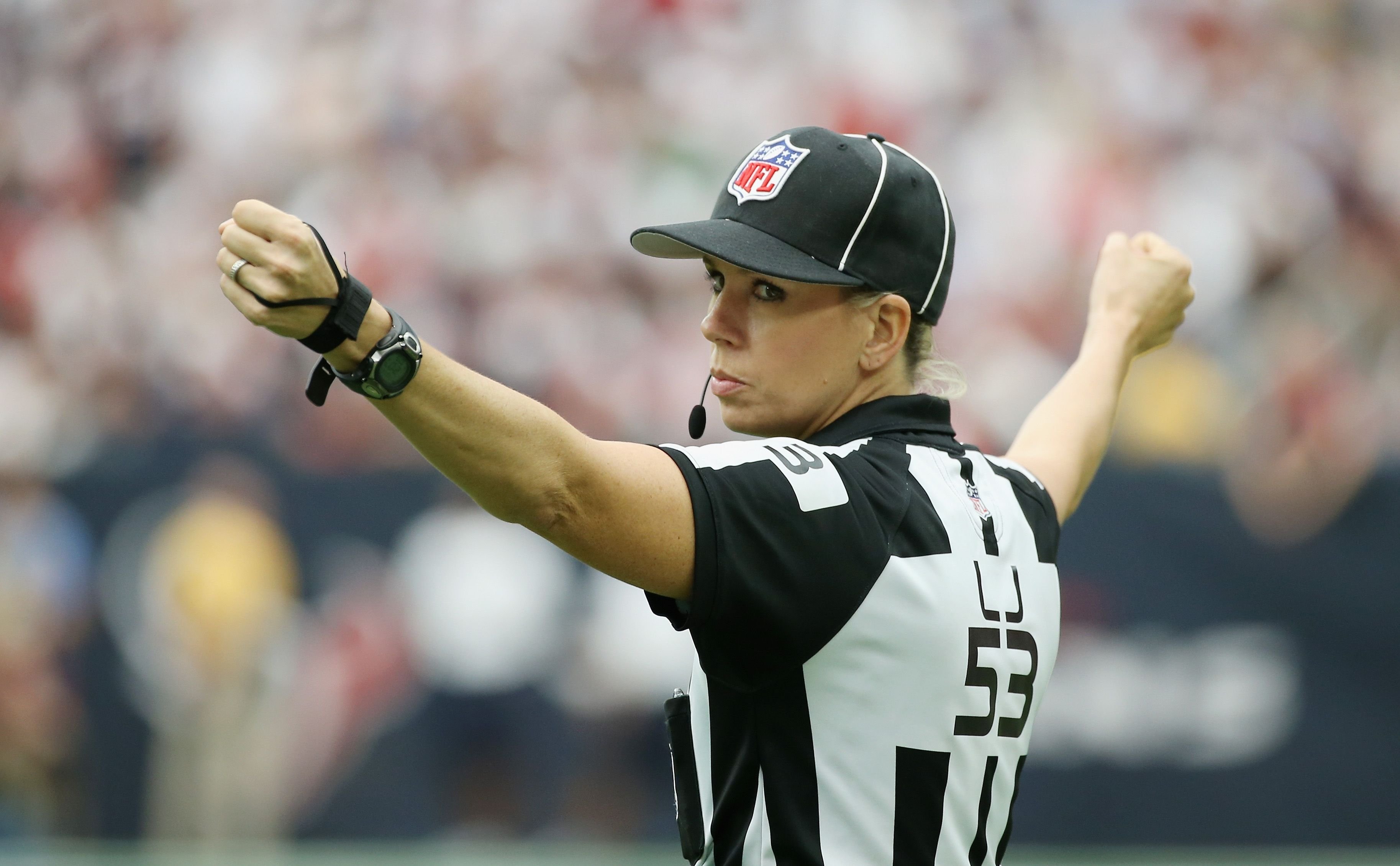 Sarah Thomas on the field during the game between the Kansas City Chiefs and Houston Texans on September 13, 2015 | Getty Images
FEMALE TRAILBLAZER
47-year-old Thomas is a trailblazer on the football field as the first female football referee. She refereed the game that saw the Tampa Bay Buccaneers' triumph over the Kansas City Chiefs early this month.
With most of her family there to cheer her on, Thomas' parents could unfortunately not make it to the game due to the risk of contracting the Covid-19 virus, but they sent her a note and angel pin to let her know how proud they are. Thomas said:
"She told me that she couldn't be there with me all the time, but she would be with me in spirit and that God would be watching over me, so she found that angel and she pinned it like you see."
WORKING HER WAY UP
The NFL referee has worked her up to her big debut at the NFL with over twenty years of experience of blowing the whistle. Thomas started breaking through when she officiated a major college football game in 2007.
The mother of three was appointed as the first female NFL official in 2015 and has worked her way towards the Super Bowl ever since. Hard work and dedication to her work has gotten Thomas to where she is.
ALL OF THE SUPPORT
Her parents may not have been next to the field to support Thomas, but the world rallied behind her as she prepared to put on the black and white stripes for the Super Bowl, with the likes of Jill Biden standing in Thomas' corner.
The official's family was at the game with her husband and three children, as proud as they can be. NFL executive vice president of football operations Troy Vincent also expressed how impressed he was saying:
"Her elite performance and commitment to excellence has earned her the right to officiate the Super Bowl. Congratulations to Sarah on this well-deserved honor."
THE CREW
Thomas was the only woman on the field forming part of referee Carl Cheffers' crew as a down judge. Thomas met all of the criteria, including a minimum of five years of experience and in-season performance.
Thomas was sure to credit her parents with laying a sturdy foundation for her when she was growing up and teaching her how to be accountable for her own actions, which helped her get where she is today.
Being a boss on the sport's field, Thomas is also the boss at home with her children. Although her three children are proud of everything she has achieved, she is just a mom to them at home.
Having made incredible sacrifices and working incredibly hard to get to the Super Bowl, Thomas has broken down barriers in representing women in a very male-dominated sport.
Please fill in your e-mail so we can share with you our top stories!