'The Voice' Winner Carter Rubin Surprises Fans with a Throwback Video of His Beautiful Singing
"The Voice" season 19 winner Carter Rubin recently shared a throwback video of himself singing, and his Instagram fans could not stop gushing over how talented he was even as a child.
Carter Rubin might have won season 19 of "The Voice," but the talented young singer still has a few surprises for fans who initially fell in love with him on the NBC show.
"The Voice" winner Rubin shared a photo of himself donning khaki pants and a dark green hoodie while sitting on a bench in an outdoor location in a new Instagram post.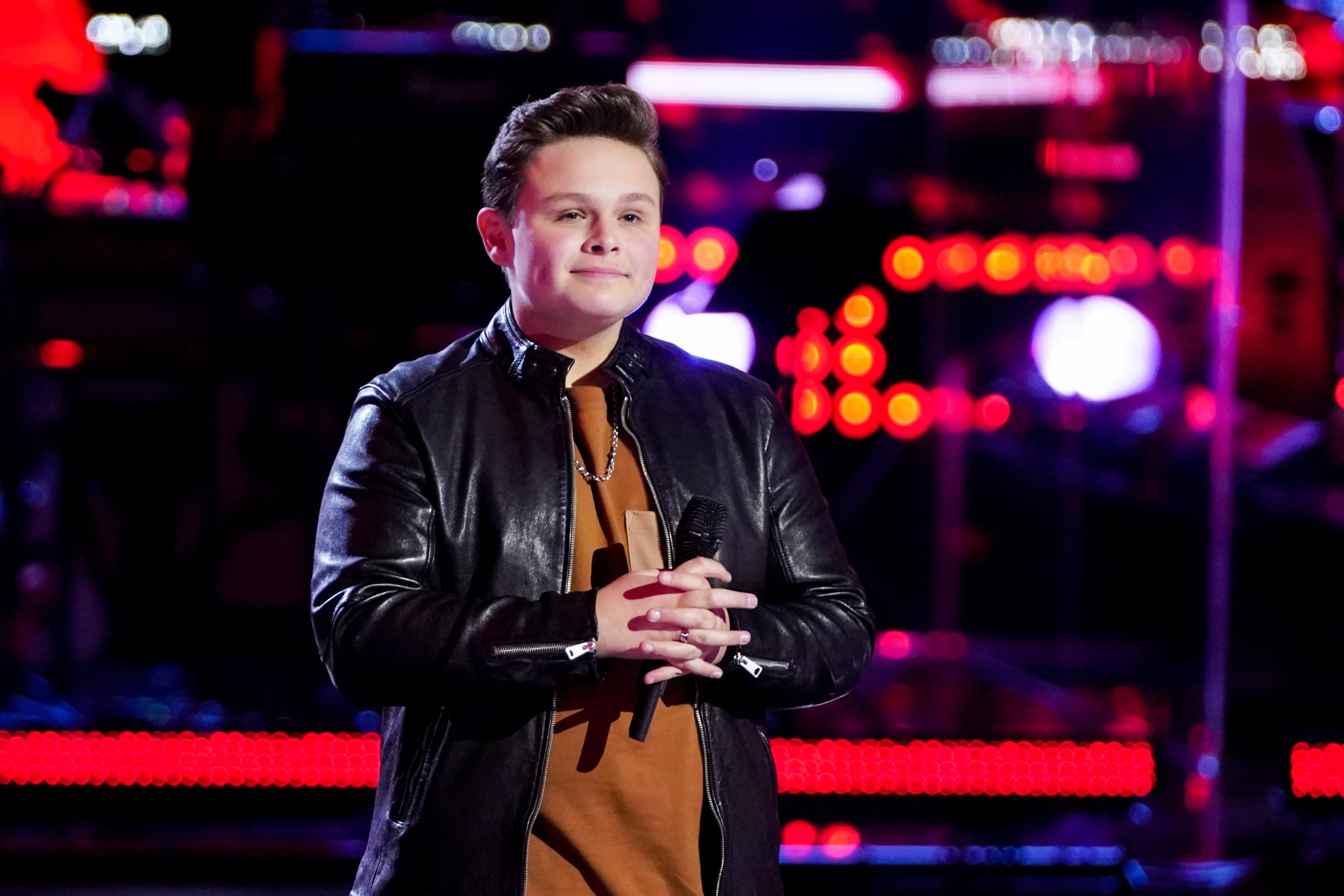 Rubin topped off the outfit with sneakers while sporting an adorable smile that showed off his dimples. The teenager was captured holding a plastic bottle while gazing into the camera as he posed.
The singer accompanied the post with a caption urging fans to swipe to the second slide for a surprise. True to his words, there was something pleasant for his followers to see.
The next slide was a video showing a younger Rubin sitting in a chair while singing a melodious song. Despite being young, he surprisingly hit all the right notes. As expected, the post garnered several reactions from fans and followers.
Though he was 14 when the show started, he landed victory at 15.
A user described the video as the best thing ever, while another commented that it is the cutest video in the world. Many others left similar comments, noting how talented Rubin was even as a child.
The young singer first caught the public's attention during the show's blind auditions when he excellently performed a jaw-dropping cover of Lewis Capaldi's "Before You Go."
After Rubin's performances, coaches Gwen Stefani, John Legend, Blake Shelton, and Kelly Clarkson hilariously lobbied to have the young singer on their respective teams.
In the end, Rubin picked country singer Stefani, who successfully convinced the 15-year-old singer to choose her after promising she would be like a mother figure to him.
After battling it out with other contestants for weeks, Rubin made history in December 2020 when he emerged as the youngest male winner of "The Voice." Though he was 14 when the show started, he landed victory at 15.
With his impressive singing skills, Rubin has won the hearts of many music lovers. There is no doubt that this young singer will continue to leave his fans amazed in years to come.